Instagram Questions can empower you by helping you interact and engage with your followers if you have a business account on the platform. Roughly 80% of Instagram's one billion members follow at least one brand, making it a potent avenue for companies to connect with a broader audience. Sadly, many social media-active businesses neglect Instagram Stories by just sharing sponsored posts or product launch announcements.
However, some companies make the smart choice of also sharing candid, realistic videos that showcase their brand identity and work culture. Additionally, they make use of Instagram features and capabilities to automatically post Stories and weave in well-thought-out hashtags and keywords across their content. However, you have to start making Instagram Stories more engaging if you intend to reap their benefits. This is why you should consider posting questions, quizzes, and polls on your Story.
Instagram Stories offer users an array of features including Stickers, drawing tools, and font options. The Stickers features give users the chance to ask questions in a couple of different ways, the most straightforward way being the Questions Sticker.In this section we'll cover the three most popularly used Stickers when asking users questions, they are:
The Questions Sticker
The Quiz Sticker
The Polls Sticker
How to use a Question Sticker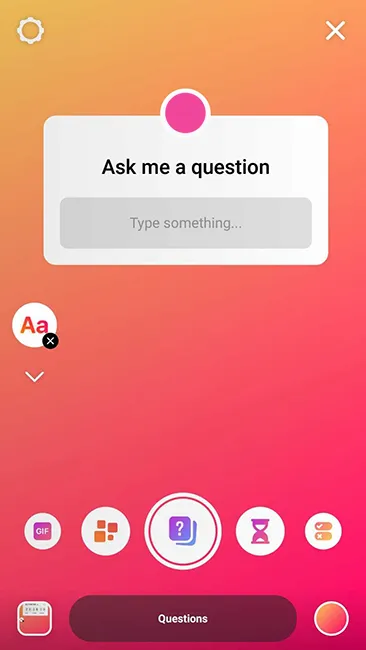 In July 2018, Instagram added yet another fun and engaging feature for users to experience. "Questions" is a sticker that you may put on your Stories to let your viewers ask you questions. Each question you get can be handled in a separate Story that is made public. Instagram's popularity stems in part from the fact that it is such a communicative medium.
You may engage with accounts and companies in a variety of ways, including reacting to their photos, sharing their Stories, communicating privately, and replying to entertaining features like Questions. IG Stories questions, like polls, enable you to make your Stories more engaging. Rather than asking what your followers think, the questions sticker allows them to ask you anything. Consider it the Instagram version of a Q&A session.
To apply Instagram Stories questions stickers, follow these steps:
● Begin creating your story by following the steps outlined previously.
● Select the sticker icon in the upper right-hand corner of your screen whenever the picture or clip is ready to go.
● Select the sticker "Questions."
● Personalize the question prompt's content.
● Don't forget to tap Done!
If you receive multiple or a huge number of responses to your Stories with stickers you should definitely consider adding them to your Instagram Highlights section.
How to use a Quiz Sticker on Instagram
Making a quiz for Instagram Stories is a wonderful way to pose questions. Quizzes function similarly to polls by providing your viewers with a range of options. The only distinction is that quizzes allow you to input more than 2 potential answers. If you're hosting an exciting contest for your fans, quizzes are fantastic. Just ensure that you choose the right response before publishing your story.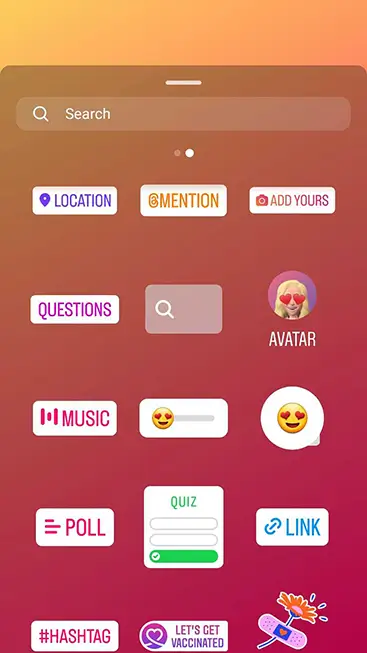 ● Simply select the quiz sticker icon after taking a picture or clip in the Instagram Stories camera to get started.
● Assign your quiz a title, then write your unique questions and tweak the response options – you can have up to four (or as little as two) options. The answer that is "correct" will be marked in green.
● By tapping the color wheel at the top of the screen, you can change the color of your quiz.
● Once you've completed it, just share your story with your followers and see who gets it right!
● When someone takes your quiz, they'll be able to see which option is leading at any given time, as well as the correct answer.
Swipe up to reveal the viewers' list and view your quiz findings. You can see how many people responded to each option, as well as who replied and how they responded, in this section.
How to use Polls on Instagram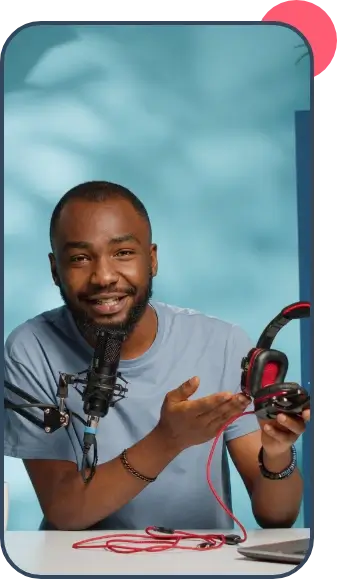 Polls give you a chance to collect ample information about customer likes, dislikes, and attitudes. There's a higher chance of your followers answering polls when they're opinionated about the topic being shared or feel strongly about it. So choose your poll topics wisely and don't forget to have some fun with it.
Begin by following these steps to create your story:
● Select the sticker icon in the upper right-hand corner of your screen whenever your photo or video is ready to launch.
● Select a Poll sticker.
● Simply write your question here.
● Fill in the blanks with your two probable responses. You can input any response up to 24 characters long, including emojis, but the default is Yes/No.
● Allow 24 hours for your poll to appear.
● Don't forget to share your conclusions!
Now that we have an idea of how to post questions, quizzes, and polls on our Stories, let's move on to some of the best questions to ask when you want to boost engagement on your Story.
Top 10 Questions
1)   This or That Story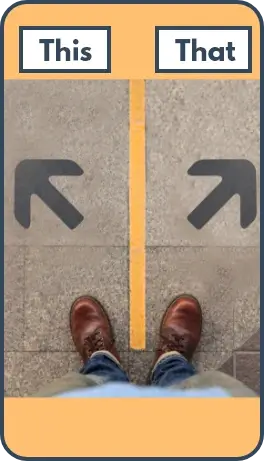 This or that Story posts are excellent ways to engage with your audience. By displaying information about your products in a "this or that" post, you can collect data about them at the same time. Your followers are more inclined to buy the product that receives the most votes. You can also think of methods to improve the appeal of the product that received fewer votes. You can do all of this while improving engagement and boosting your Instagram social media presence. To post a This or That Story you must follow these steps:
● Go to the Stickers option on your Instagram Story
● Choose polls and add your questions for the Story.
● For instance, you can ask your followers whether what they prefer, reading or hiking.
● You can view the results as long as the Story is Live.
● You can use this type of question to collect consumer likes and dislikes data easily and keep your audience engaged all at once.

2) What do you think is the best ______ product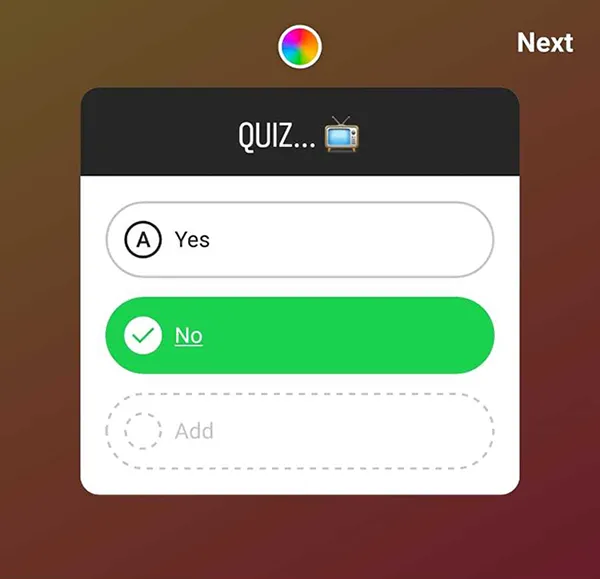 One of the best ways to figure out who you could potentially collaborate with is by asking your followers what products they like in a specific category. For instance, if you are a cosmetics brand that primarily sells lipstick, blush, and foundations, you can ask followers what their favorite skin care product is and why they like it. Your followers are bound to suggest and recommend the various skincare brands and products they use and love which can give you an insight into who you can partner with for a Instagram Giveaway or contest. One thing to keep in mind here though is to ensure that you do not pick a competitor and instead pick a product that matches your brand.
3) Request feedback from your audience after launching a new product or solution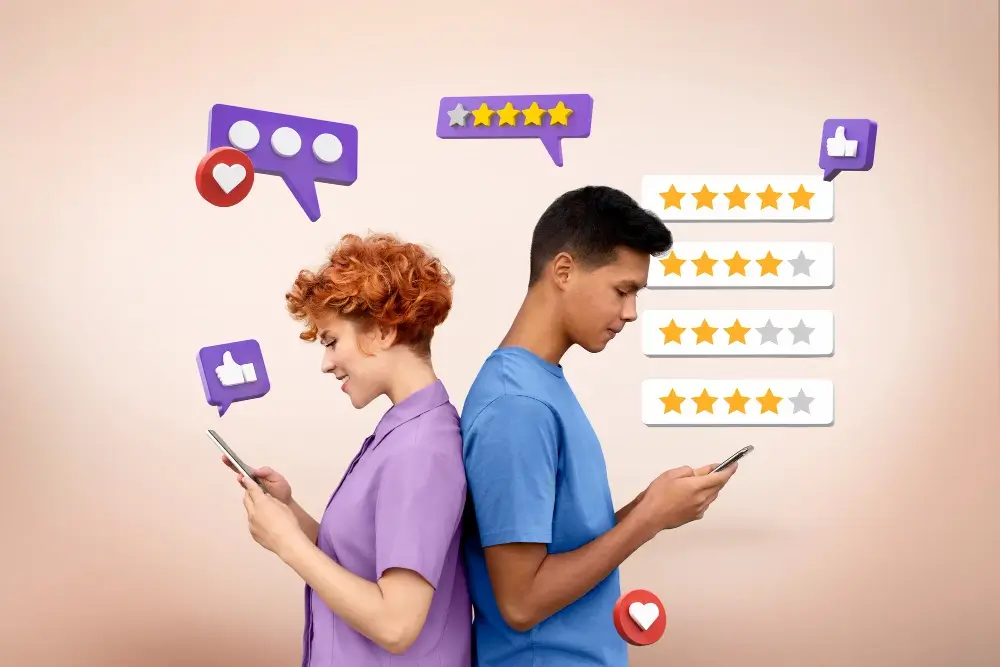 If used sensibly, you can think about utilizing the Questions Sticker to get feedback from your followers on a fresh product or solution. You could, for instance, ask your followers what they thought of your most recent product, whether they purchased it, and how they felt about it overall. However, use caution while asking these questions as they could come out as overly self-serving. If you do choose to ask your followers what they think of your product or service, you might want to share their comments along with any amusing or interesting ones. You can also inquire about the aspects of your goods or services that your customers appreciate. By figuring out what features they like best, you may expand on it and base subsequent services on it.
4) The Ask Me Anything Story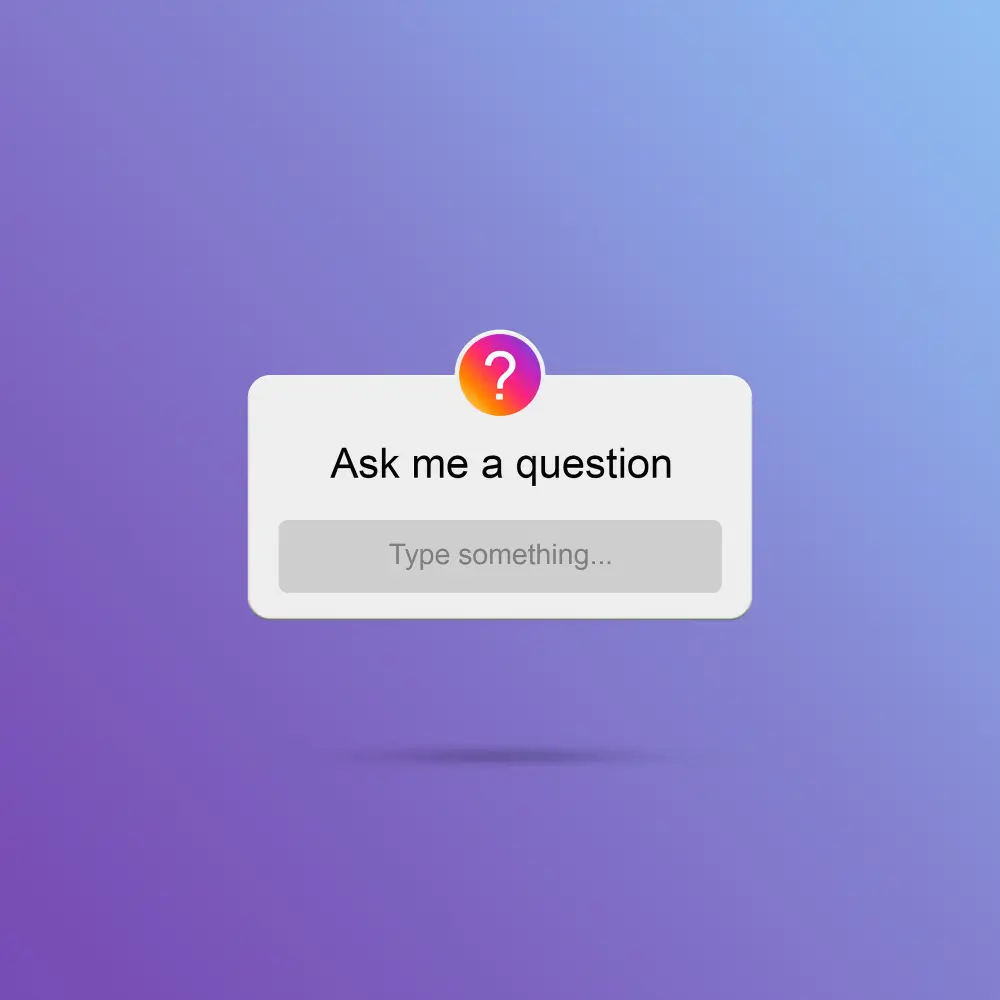 An AMA (Ask Me Anything) story is sure to pique your followers' interest and encourage them to communicate with your company directly. You can also add alternatives to find out what followers want to know about the person and pick the option with the most votes if the person being asked is someone of high regard or from a specific field of expertise. An AMA isn't always intended at a single person; it can be directed at a group of people or a specific product query. So, if you think your story needs a little extra oomph, consider using this story.
5) Who is your favorite content creator/influencer?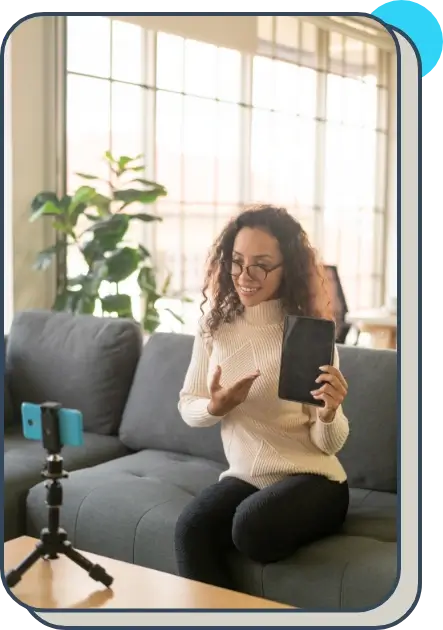 The significance of influencer advertising cannot be understated. You can learn a lot about your community by asking them who their favorite Instagram influencers are and browsing the posts of the influencers they love. You discover the types of content your community enjoys, the best ways to distribute it, the best times to post on Instagram, etc. Understanding which content creators are popular with your audience can help you identify an influencer who might have followers that fit your target demographic. You can then decide to work together with these creators to have them advertise your company through sponsored content like posts and videos.
6) Keep it light!
Asking questions need not be strictly learning more about your products, you can always ask some lighthearted and entertaining questions to drive engagement and excite your followers. Some of the best questions to ask for this purpose are:
●     What's your dream vacation spot?
●     Book/Movie/TV Show recommendations
●     Caption this post
●     What's your favorite meme?
●     What are your best-kept skincare/hair care/workout/________ secrets?
●     What's your favorite reel or video on Instagram?
●     Conduct a fun trivia quiz about your brand
●     What is your most used app on your phone?
●     What's one thing cannot you live without?
And with that, we reach the end of this section. Make sure that you don't ask too many questions or conduct too many polls as it can bore your followers. Try to plan and organize which days you'll be posting these questions to reduce any chances of oversaturating your audience with content.
Instagram story questions ideas for Brands : Key Takeaway
Your social media presence can be substantially enhanced by posing questions on Instagram Stories. It's an enjoyable and engaging method for getting opinions, discovering top rivals, tracking down prospective influencers, and more.
It's also vital to keep in mind that if you frequently ask questions on your Story, your audience will become weary of it.
Avoid using the Questions Sticker too frequently to prevent respondent reaction boredom. Finally, think about the questions that could truly assist you to learn something about your target demographic. As every company's consumer base is diverse, this will require some experimentation, so try out a few alternative approaches, and don't be afraid to mix it up once in a while.
The Instagram Questions function is a fantastic method to promote interaction with the users who visit your account. Schedule your Stories to post regularly if you can to organize and figure out which days you'll be posting questions for your users. The more frequently you post, the more viewers you'll acquire as they get used to returning to your account to observe. Additionally, by scheduling your content you can avoid posting too many quizzes or polls, and maintain the interest and novelty of your content over time.