Facebook has undoubtedly emerged as one of the most popular online platforms for digital marketing. So, if you are operating your business and want your business to flourish via social media profile, you need to opt for the verification process on social media like Facebook. Once your business gets verified on social media, it will enhance the acceptance of your business among people worldwide.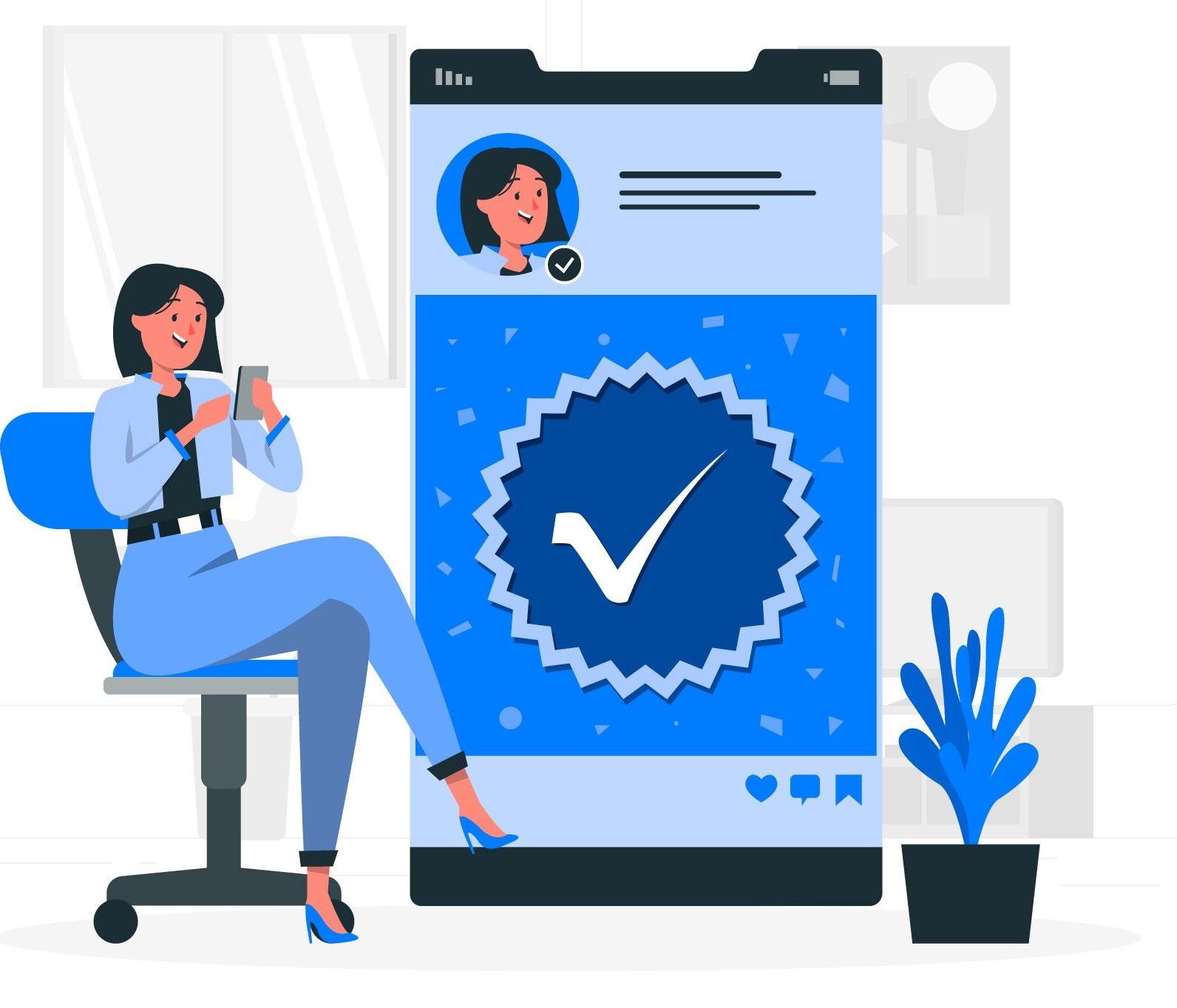 Currently, Facebook ranks among the top digital marketing platforms that assist every business organization in flourishing and increasing brand awareness. Getting verified on Facebook is always the best option to enhance brand credibility.
The article here will assist the readers in getting essential details on the importance, benefits, and procedures of getting verified on Facebook.
What do you understand by Facebook Verification?
Facebook verification is a significant process that will help a business to get an authentic presence among the audience. Facebook verification is essentially social media policy guidance for small businesses and newly-start-ups. The beginning verification of social media accounts started with Twitter. The process started in 2009, and after Twitter, Facebook began to follow the same pathway.
In general, the Facebook verification process is not mandatory, but some profiles should be verified on time. The verification process on Facebook came into force in 2018. The Facebook authority has also made it compulsory for certain individual accounts to get verified once they reach a particular size.
No doubt, Facebook marketing has emerged as one of the most effective ways to make your brand popular worldwide. Besides account verification, users also need to understand Facebook scheduling and management. Once your accounts get verified, you can opt for social post scheduling, content calendaring, Team management, etc. You can visit the site Awesome social for a better understanding of the process.
Guide for Facebook Verification
If you want to popularise your business using digital marketing, Facebook is undoubtedly one of the most effective platforms. Facebook is a reliable platform where you can get the best outcomes to enhance brand credibility. This platform has made many local and small businesses popular.
So, here you will get the best guidance regarding verifying your Facebook account.
1- Verification request page
At first, the users need to visit the verification request page. While opting for verification, you will find the page mentioned as "Request a Blue Verification Badge". Here you need to choose the type of account you want to be verified. Once you reach the request page, you will automatically find the page for the application of Facebook verification.
Once you reach the verification page, it will ask you for a page or profile verification. Normally, Facebook approves profile verification. The profile verification depends on the number of followers you have in your account.
2- Select the page or profile
Once you opt for the verification process, it is necessary to choose the page or profile that you need to verify. If you are opting for a profile verification, you need to provide the URL for verification.
Once you select the profile, you need to choose the category for verification of the profile or page. You will notice different categories like news/media, sports, Government & Politics, music, travel, fashion, entertainment, etc. You need to select the category appropriate for your profile or page.

3- Mention the country
While you are going to verify your profile or the page on Facebook, it is necessary to add the country you belong to. You can easily find the country name while typing the name of your country.
4 – Add the required identification material
The above process entirely depends on whether you are going to verify your profile or your business page. If you are going to verify your profile, it is necessary to add photo IDs that will mention your name and your place of birth.

However, verification of a business page needs essential data relating to your business. The Facebook authority mentions that every page should get verified after uploading documents with an authentic watermark or the business seal of the organization.
The documents that Facebook accepts are-
Utility bill, or telephone bill of your organization.
Formation certification of your business
You need to upload Articles of incorporation
Essential Tax related documents that belong to your organization.
5- Mention the necessity for verification
Once you upload all the required documents and want your profile or business page to get verified, it is necessary to mention the reason for the verification process. Once you feel that your profile or the business page is a notable social media account, the verification process should be of public interest.
While going through the verification process, you will notice the option "confirm notability," and once you complete the options, you will reach close to these successful verifications. Here you need to mention the reason in brief why you are opting for the verification process.
Here you also need to mention the categories of people who like your profile or business and probable reasons for their interest in your page. Besides, Facebook also suggests adding a Wikipedia page of your brand or a link to your business website while verifying your page.
Once you are done with all the processes mentioned above, you need to wait for the call from Facebook. You need to input the code that you received from Facebook and wait to complete the process. The Facebook authority will scrutinize all your documents and either accept your request or reject it within 48 hours.

Importance of Facebook verification
A verified Facebook page will undoubtedly give authenticity to your business page or individual profile. The verification process will add more value to your business, and it will help authenticate your business. The public will come to know that you and your business are genuine.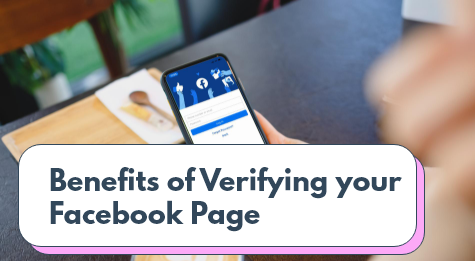 Many are still unaware of why the Facebook page should be verified. Let's check the reasons below.
· More followers
Facebook users always like to follow a page that comes with authenticity. Hence, once the Facebook account holders notice the blue check mark next to your profile or the business page, they will consider the page authentic. It will no doubt enhance the trustworthiness of the business page.
This verification emblem is a sign of approval from the Facebook authority. This symbol denotes the authenticity of the page. It will help in building trust with the audience of your business page.
· Get better page rank
Facebook verification is similar to SEO for Google page rank. So, while you opt for Facebook page verification, it will enhance the page ranking. Facebook page verification will enhance the searchability of your profile or the business page.
Once the business page gets verified, you will notice huge numbers of audiences are attracted to the page. So, you will find a similarity between the Facebook page verification and SEO to rank a website on Google. Besides Facebook page verification, Instagram profiles can also get verified to get better page ranking and page views. With the advanced page verification process, you can learn tips for Instagram story views here.
· Elimination of Fake Accounts
Facebook users often get confused with Facebook accounts that come with similar names. They cannot judge between real and fake accounts. But, if your account is verified on Facebook, viewers will feel that the account is genuine and will not be misguided. Hence, Facebook account verification is the perfect way to make your account legit.
· Enhance credibility
No doubt, Facebook users always want an authentic profile or business page to start the deal. Hence, once your profile or Facebook page is verified, it will become more authentic and trustworthy. This verification process will help your page to get more traffic. So, if you are interested in increasing traffic to your website, Facebook page verification is a must.
Is the transfer of the verification badge allowed?
Many Facebook users often enquire whether they can transfer one account's verification badge to another. Well, the Facebook authority does not allow the registered badge of any account to get transferred to another account. The purpose of verification is to let the visitors know about your profile or business page's authenticity.
Suspicious or malicious verification
Facebook is extremely strict in the account verification process. If the organization finds anyone has taken any illicit way to verify the account, the Facebook authority will take immediate action. Again, if the authority notices that an individual sells the verified accounts, Facebook will take immediate action.
The advanced technology of Facebook always carries on day-to-day sweeps for on & off policy to check and eliminate malicious activities from Facebook. Users are requested to check Community Guidelines as mentioned by Facebook.
Use of Facebook business manager
Facebook users can surely take the help of a Facebook Page/business manager. This business manager tool of Facebook helps in managing the ad accounts. It is a helpful way to operate Facebook pages efficiently.
How to Get Verified on Facebook Takeaway
Hence from the above discussion, it becomes clear that Facebook page verification is essential to give your Facebook business page authenticity and more traffic.