Facebook is no longer a simple social media site to make new pals. Today individuals are using this platform to promote their businesses and begin startups. The social media platform has also attracted hatred, aggression and other foul practices. Often these negative signals invade your life through the popular comment box. Further, these arising issues do disturb not only your peace of mind but also hamper your success. One fine way to get rid of these issues is by hiding your facebook comments to conceal all of this negativity from your page or account. However, before hiding their Facebook comments, one must identify everything about it.
Negative comments can be present anywhere. Every page could be susceptible to such breach activities from popular brands to well-known celebrities. Removing the comments is vital for the security of your account.
Such comments can disturb your mind and stare at you right in the face, and we understand this completely. The first decision we take is to hide comments on facebook or remove them entirely so that it does not negatively impact your online firm. However, a decision made in haste might not always be wise. Thus, know everything and identify certain aspects before making a final call.
So, is hiding comments on facebook a wise decision? It can probably be both yes and no, relying on the events caused. Yet, it is critical to cite that you must not hide all negative comments. Thus, to acquire more details on this, keep reading to the end. Discover every insight and make a perfect decision for your page.
We all have a common consideration that you must hide all negative comments on Facebook. However, it might not be the case each time. So, if you have ever experienced a major loss just because of a negative comment on your day, then know what you must do by reading on.
Most Facebook pages have undergone this issue. Further, fan trolls, abusive comments, spam accounts, and many other issues affect the performance of a page. We have listed certain situation examples that will assist you in identifying facebook comments you must hide.
1. Inappropriate content or language.
Facebook is not a private platform, and exposure to the public is often easy. Thus, social media handlers' task is to maintain a clean and presentable page for the user. Any comment that comprises racism, sexism, homophobic notes, hatred, and unsuitable picture content must be hidden at all costs.

Image by – martech
2. Links with viruses or spam.
After a visitor clicks on a random or spammy link, they will for sure never return to your page again. Further, they will also spread the word with a few other people or declare you spam. So, prevent this and shield such comments immediately. Such practices can cause major loss for your online business or even your identity on Facebook.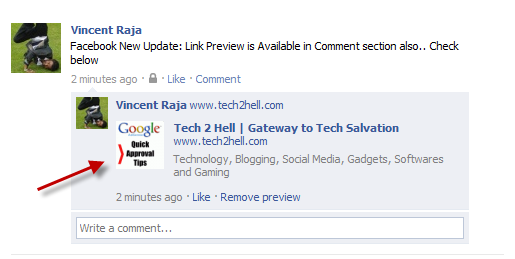 Image by - iMacify
Certain accounts on Facebook might try to use your data or content to attract an audience. Such individuals aim to improve their traffic and copy or use your comment section to promote their page. Try to avoid such accounts at all times.
Hiding comments on facebookmay be profitable at most times. A customer will not care about how good or bad their day has been while viewing your comments. Thus, negative content can instantly impact and repel them from opting for your firm.
Further, there could also be another side to this situation. Negative remarks are perfect for creating better social strategies and improving by offering suitable customer services. Thus, both situations can be a win. All you must do is play a smart game.

Facebook has billions of users, and for sure, even today, most of them do not know how to hide their negative comments. So, instead of simply clicking and hiding your comments, you can opt for a smart software to regulate the entire process.
Setting-up Rules
One can also set up some rules to conceal their comments. You can use the software to set your own unique rules and make auto comments accordingly.
Follow steps and add new rules to access comments and replies easily.
2. Give the rule a name.
Start by naming your rule. Prefer selecting a memorable name to identify your rule easily for future procedures and use. Next, select the profile that you want to apply the rule for.
3. Define Content
After this, you will have to select the trigger. Here you must mention the kind of content your rule will apply to. In the case of FB, you might have access to plenty of details. Some options in the list are:
After picking a suitable trigger, you can also add more defined situations or content types. Each condition might differ from the other.
So, identify your primary issues and create comment rules accordingly for best use.
4. Label Tags
You can tag individuals or set rules for the people tagged before while setting a new rule. It will automatically take up the issues and serve your future needs accordingly.
5. Mention Keywords
Now, this is a vital step. If you wish to auto-hide facebook comments that comprise particular words or expressions, you can add some keywords for easy identification. Auto-moderation works best when you have keywords mentioned.
Further, mentioning keywords is not necessary. You can opt to do so only if you wish to mention specific cases or scenarios.
6. Mention Actions
By now, you have completed defining all your triggers. So, now you must further decide what must happen to such comments. The software also offers multiple options to get rid of these comments. One can hide, archive, flag, or delete such comments.
Hiding or deleting the comments helps decide what will happen to the comment on the Facebook page. Whereas, when you archive and flag the comments, they work with your chat and help you organize the content better.
7. Create Auto Replies
Such a software also permits other additional features apart from deleting or archiving the comments. You can also create and publish specific replies for the comments you defined earlier. There are two options in this case:
Reply to the comment
Reply via private message
Irrespective of the option you pick, the software permits a user to create varied replies. Further, the system automatically selects a suitable option that fits well as a reply.
8. Schedule Rules
Scheduling the rules is also vital. If you want your rules to function at a specific time or for a precise duration, you must set up certain time limits to complete them seamlessly.
Hiding comments on facebook can have varied reactions. First, you need to consider the specific need to understand the cause well.
· For Posts/Pages
Here there could be two possible scenarios. First, post a state update and random individual comments on it. The next one is when an individual comments on your Facebook page update. Usually, this issue arises while you run Social Media Campaigns and other programs via your page. While hiding your comments on posts and updates, the comment will be visible to that individual and his friends or connections.
Further, you could also discontinue the discussion between the commenter and their pals. Only the friends on the commenter's friend list can interact on that update and nobody else.
· For Tagged Posts
If you have been tagged in a post that has to do nothing with you, or a random person tags you in a post with consent. Then, first, ask that individual to remove your tag from the comment or post. However, if they do not, you can play smart by concealing their comments.
An individual can hide the post's Facebook comments that they are tagged in. Further, it will not alter the treatment on the post in any way. Only your friends will not access the comments and will not view them. However, common friends and friends of the person who tagged you will view it.
Further, you can prevent random tags and create tag post approvals before they appear on your feed. It is known as Review, and you can access it in the tagging and timeline section in settings. Lastly, you can also hide and unhide posts on your page. Identify How to Unhide Posts On Facebook for better assistance.
As we have seen that hiding comments are not a great idea. And one major reason for it is a user can backfire and retaliate once their comments are hidden. Further, another reason is that hiding comments will conceal the negative comments and the good ones that might yield profits.
So, when you recognize that a client is not content with your service, look into the issue and try to identify its cause first. Doing so will show the client you respect their opinion and improve your reputation in their minds and others. It will aid in making you appear thoughtful and kind. Today several individuals receive negative comments, even the most respected celebs and brands. So, it is completely fine and nothing to worry about.
However, spam must not be tolerated. Any abusive tone, personal promotion or marketing, random links or pictures, unsuitable or adult data, or hatred must be reported or hidden. Always consider hiding such comments and, in worse scenarios, block or report them.
Protecting your online firm's reputation is your right and duty. You must not risk losing customers because of scams. So, check on and make a precise judgment before making the final call. Remember, you cannot afford to lose your clients or keep any random comments on your Facebook page that could impact your business. Transparency and integrity with clients surely assist in creating longer and stronger bonds with customers.
Further, you could consider other options like asking the client for their email or contact number to take the issues off your official page. Offering solutions each time is not possible. Certain matters could consume your time, and thus, you do not want to extend the matter on your page for long.
Hiding comments on Facebook will only remove the comment from your point of view and not that of others. So, the commenter, common friends and his/her friends will easily view it at all hours. You can hide comments from specific individuals as well. Further, you can also hide comments with grammatical errors. Altogether, you can opt for these methods if you wish to keep the remark on your page.
However, to get rid of them completely, consider deleting the comment. Before selecting this option, consider all aspects well. For instance, yourself, the commenter, and every person involved as none will be able to view it again. Further, deleting duplicate comments is also possible. In short, you can delete any comment that hampers a reputation. So, any comment that exposes your privacy or exploits personal space must be deleted for the best outcomes.
Lastly, reporting comments is only applicable for highly offensive content. In such cases, the comment is further subjected to Facebook for reviewing purposes. After the final inspection, if the comment does not meet the standards, it will be deleted completely.
Many times, there are misconceptions that a commenter might get notified when you try to hide their comment. However, it is not so. Commenters cannot find out if their comments have been hidden. They do not realize it until they check or people talk about it. Individuals are smart nowadays and take screenshots to place counterattacks in such scenarios. Thus, be very careful while hiding or deleting any comment. Check the above text and only hide such comments to ensure maximum security.
There are two varied alternative steps you can opt for instead of hiding comments.
· Reach out to the Customer
First, it is important to place yourself in the commenters shoes before making any decision about hiding or deleting comments on facebook. All individuals crave care and attention. So, the finest way of offering that to clients is by initiating a conversation. The next option could be more profitable than this one, permitting users to view it. So, if you respond kindly and respectfully to your comments, you will acquire better trust and confidence in your customers.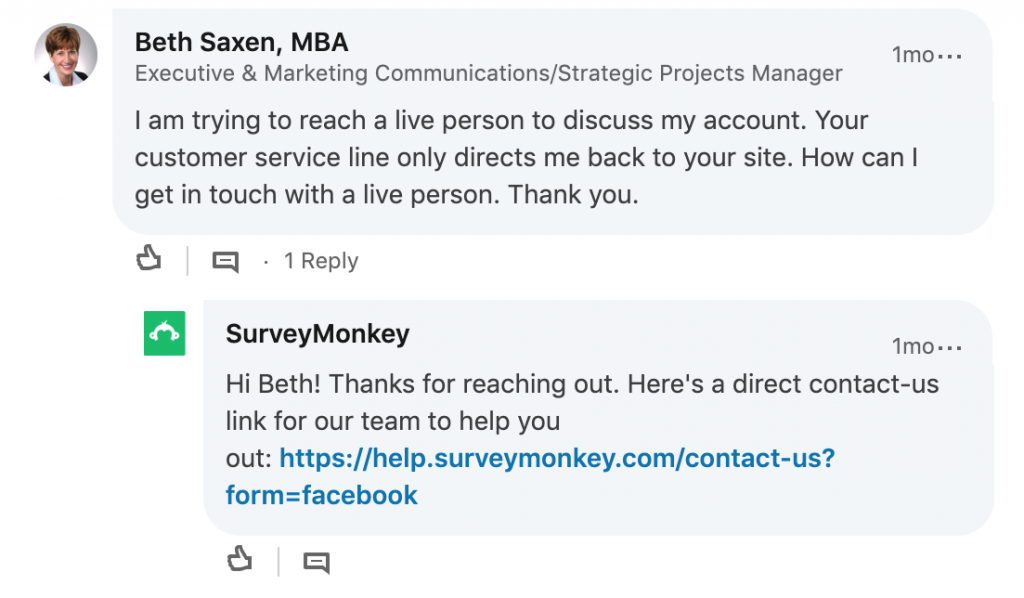 Image by – Marketcircle
However, play smart; it's profitable to keep the chat private and away from your potential client's eyes in certain situations. So, think and act accordingly. Also, do not hold onto replies for long as it can affect your reputation.
If you cannot assist the customer instantly, leave comments that permit better interaction and nudge them to contact you. Draft a short, crisp message containing your email and contacts for further proceedings.
Remember, the more you wait for your customer to wait, the worst will be the reaction. So, instead of directly trying to hide comments on Facebook, seek alternatives like these.
· Address the issue
When the user is not content, they could be highly frustrated. So, when you try to create a bad customer impression into a better one, you improve your service and create a good image in the client's mind. Thus, addressing direct comments is the ultimate solution.
Show customers that you are up for attending to their cases and solving them. Doing so will form better confidence and security in them. Also, solving their issues online will give other users a view of it.
Further, if you fail to give instant solutions, prompt the user to message you about the issue privately. Undoubtedly, several users will be interested in it.

Image by – Marketing.com
Even if they do not, worry not. You have publicly claimed your valuable impression on it as well as others.
However, sometimes hiding is the finest option. Negative comments must be hidden and not entertained if they do not display a purpose to be addressed. Seize such comments at the earliest before it gets attention and views.
Further, comments from users that are difficult to convince must also be hidden for perfect outcomes. Do not entertain any false practices and waste your valuable time.
One must always think twice before making a final call. Use the finest Facebook Management tool to make your page successful. Today managing social media is certainly not fun. It has become difficult and stressful. Thus, prefer opting for professional services that re-check and work on each matter closely. A small error can hamper your entire reputation. Pick a smart software like Awesome Social to ensure precise outcomes and smooth functioning of your Facebook page. Your comments and content must be carefully treated for perfect outcomes. Thus, rely on expert-like services to get positive outcomes only. Sometimes issues like Facebook comments not showing might also arise. Thus, opt for refreshing the page or contact your social media handler at such scenes before making changes.