Facebook is the most popular online social media platform in the world, with 2.91 billion monthly active members as of the final quarter of 2021. In the 2nd period of 2017, the platform reached two billion active members, a feat that took a little over 13 years to achieve.
This makes it the ideal platform to market your ads and products for the coming future. Facebook offers big and small businesses a platform with little to no discrepancies. The massive global audience makes it an enormously profitable platform for product placement and sales. Facebook ads are one of the most widely used modern advertisement techniques by nearly all types of businesses or creators.
Through highly efficient advertisement, people are effectively able to generate paying leads and target an immense number of relevant users. They do so with complete accountability and data tracking, allowing for constant improvement and better growth. Rather than traditional advertising and other mediums, many firms are turning to Facebook ads. Many firms and individuals are engaging marketing and advertising specialists to generate highly optimized and authentic leads to maximize their profit from Facebook ad campaigns.
Although Facebook advertisements are a highly successful approach to target the most relevant user base and produce quality leads, finding the most relevant audience base among the 2 billion daily unique active users can be challenging. It takes highly targeted advertising to identify the most relevant audience, to help you achieve your Facebook advertising goals.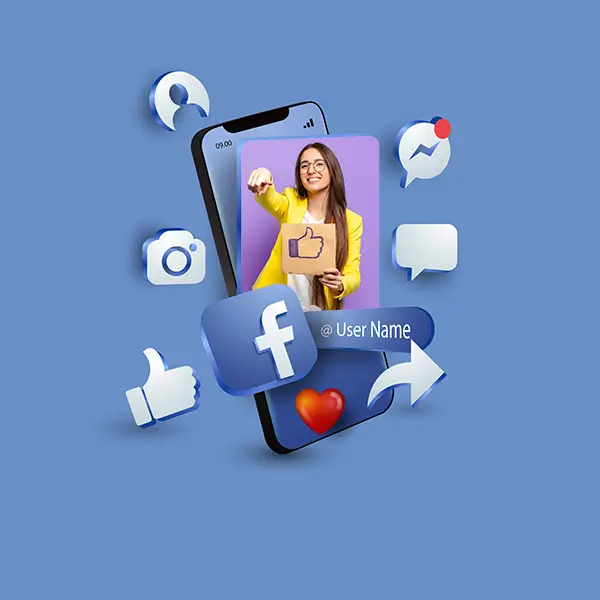 On Facebook, you can reach consumers using a variety of advertisement formats and dozens of different audience targeting criteria. By refining your Facebook targeting technique, you'll be able to reach out to highly targeted and highly motivated sections of your audience. Successful Facebook ad targeting boosts conversions while cutting the cost per conversion, the most important metric for determining the worth of an ad.
So, in this article, we'll look at how to make the most of the money you invest in your Facebook ad campaigns. We'll also reveal the approach for determining the best and most relevant demographic for your Facebook ad campaign. Ultimately, if your ad targets the most relevant and appropriate audience, the result will be profitable by default. But if you're not yet convinced, read on to the next section to understand the benefits of an optimized Facebook ad campaign.
You could read More about - Facebook Marketing and Facebook Business Manager
The benefit of an optimized Facebook ad campaign
Facebook advertising is an excellent technique to achieve a business's marketing and sales objectives quickly. Through Facebook ads, you can target an immense amount of users under a specific budget, time period, and many more highly optimized metrics. Let's take a look at the various merits of using Facebook to market your ad campaigns.
Target a particular audience: through Facebook ads, you can easily show your ad to your unique product's audience. For example, if you sell cloth bags, you can display your ad to Facebook users who purchase such products. You can target a user who displays certain product-specific demographics like age, gender, marital status, region, and much more. Facebook offers several kinds of users from around the world so you can target audiences from wherever you are to whomever you want. Additionally, you can target a user who has already interacted with your business through other social media platforms or in real life as well.

Tracking and storage of data and analytics: One of the best features of Facebook advertising is the ability to store data about your advertisements' performance. You can easily keep track of your top-performing ads and utilize the information to develop and target future ad campaigns. Because there's always an opportunity for improvement, data tracking, measuring ad performance, and calculating profits make it simple to get the most out of each ad campaign and determine which ad type works best for your company.

Effortlessly achieve advertising and marketing goals: Facebook ad campaigns allow every business owner or content creator to boost their brand image. Most Facebook ads come at a much lower cost in comparison to traditional forms of media advertisements. For example, TV ads are known to be notoriously expensive worldwide. In comparison, Facebook and other social media platforms with large user bases offer marketers and advertisers plenty of post choices at low cost. This allows us to achieve our advertising goals of showing a post or product to people globally.

Automate your content seamlessly: one of the best features of Facebook ads is its campaign automation. You can easily automate messages and chats with clients and many more features which will provide you better content control and ease at work. Automating your campaigns saves you a great deal of time and effort in comparison to manually posting each piece of content. You can schedule posts to automatically appear on the newsfeed using Facebook's ad campaigns. Now that we've understood the benefits of an optimized Facebook ad campaign, let's get into what Facebook audience targeting means.
What is a Facebook Audience, and how does it work for our Facebook ad campaigns?
Audience targeting:

Audience targeting began as a basic procedure for advertisers to be able to generate advertisements or content precisely for those who were more inclined to purchase their products by narrowing who they targeted employing demographic or psychosocial data. The capacity to classify your overall audience of potential clients into segments based on various factors such as online behavioral traits, demographics, preferences, and intent is known as audience targeting.

Audience targeting allows you to create more customized and optimal experiences depending on the requirements and desires of your customers. Advertisers should employ audience targeting to create ads that are tailored to the lives of their customers. Another advantage? You won't have to squander money on people who won't give you a good return on investment.

Audience targeting on Facebook

On Facebook, "audience" refers to the "target" or "market" to which you'll be advertising. You can target incredibly narrowly, for example, based on their level of schooling or their affluence. Age, region, race, occupation, and other factors can all be used to target your audience. The possibilities are nearly endless.

For example, in this ad about sneakers, there's a high chance the target audience consists of sneakerheads. Sneakerheads are people who enjoy purchasing high-end or branded sneakers to add to their existing collection. Most of the consumers of the high-end sneaker brands tend to be young men, who come from high-income backgrounds, with a love for sports like basketball.

Source: **IKEA Canada**a on Facebook

Another example is this ad about kitchen knifes, where the target audiences are clearly indiviuals who have interest in cooking, and targeting their competitors customers and explaining to them why their competitors are expensive. Source: Kilne on Facebook
There are several examples of brands promoting their products in this manner by using Facebook to capture the interests of their target market. But this takes us to the second point: the visibility of your adverts across the Facebook user base. The success of your campaign is entirely dependent on who sees your ad, and if it's done well and with precise targeting, all of the effort put into your ad campaign will be worthwhile.
Your ad campaign could profit greatly from carefully targeting your Facebook audience. Not only will your ad reach the right person, but it's also likely that it'll be shared among others with similar product tastes. In this post, I'll show you how to uncover your ideal customer personas and more by selecting and targeting a relevant audience base among Facebook's billion-member user base. First, let's look into the different categories you can use to segment Facebook's user base.
Facebook ads target audience categories
You can target your advertising campaigns to three sections of audiences on Facebook: saved audiences, custom audiences, and lookalike audiences.
Saved audience: You can target specific hobbies, behaviors, income levels, localities, and other parameters using "Saved audiences". This is typically what all advertisers use when they post content or campaigns on Facebook. A saved audience consists of all the criteria you choose and save as users you would like to target.

Custom Audience: You can target people who are already familiar with your company, such as those who are on your client database, have viewed your webpage, or have interacted with your content, using the "custom audience" section.

Lookalike audience: Another category of a Facebook audience is "lookalike audiences", however establishing them necessitates the creation of custom audiences, which serve as your primary audience. Lookalike audiences are ideal to target users who don't fall under your ideal customer persona or have never interacted with your brand. It allows you to increase brand awareness among those who have previously never interacted or noticed your products. But, as I've previously mentioned, "Saved Audiences" are the best starting point for your Facebook ad campaigns as they ensure high ROI. So, we must first explore the different criteria based on which you can divide the existing Facebook audience to meet your preferred customer persona.
Features offered under saved audiences
Geographical targeting: Facebook advertising gives you a lot of flexibility in terms of where you want your ads to appear. In ad campaigns, location is critical to each ad campaign's performance and ROI measurement. It is far more advantageous for brands to focus on advertising in regions where they can successfully sell their products. You may easily target several places in Facebook advertising, as well as a location radius up to which you believe it can reach a relevant audience. To narrow down your audience, you can include or exclude one or more areas, as well as choose from the additional options of individuals who live in this location, people who are currently in this location, or people who are traveling to this location.

Age or Date of Birth: age is an essential category of audience segmentation across all forms of advertising and media. For instance, advertising rollerblades to the middle-aged or the elderly aren't the best idea as there's a high chance a vast majority of the members of that age group have no use for rollerblades. Age is a defining factor when it comes to selling any product.

Gender: much like age, gender is a factor that matters when selling certain products. For instance, most men have little to no use for feminine hygiene products. But it's best to be neutral when advertising in current times as many traditionally male or female products are being used by both genders.

Language: You can specify the language spoken or strongly recognized by your intended audience in the demographics area for choosing an audience. This option is quite useful when creating ads that are meant to target native language speakers. Target your audience based on the language they speak or understand fluently.

Interests: Interests are a great way to narrow down a target market. If you have an online business that offers Jazz albums, you may target people who have visited pages of old record players, musicians, Jazz performers, blues, and so on. Targeting user interests is an easy way to market your product to someone who is genuinely likely to purchase it.

Behavior and actions: you can use Meta pixel to track user behavior and activities to target them at the right time and occasion. One of the most lucrative strategies to target users is to show advertisements to people who have performed certain actions like visiting your website's pricing section or registering to read your newsletter.

Automated Optimization: Use the aforementioned demographics and targeted settings to narrow in on an audience base that is ideal for your business. Facebook will optimize your demographic for you automatically. This feature makes it far easier to launch your ad campaigns with little to no manual effort after saving your audience specifications.
The saved audience feature on Facebook allows you to use these categories to segment their massive user base. In the next section, we'll expand a bit more about the custom audience feature and its benefits.
Custom Audiences
A Custom Audience is a Facebook ad targeting feature that allows you to identify your current audiences among Facebook users. Customers lists, website or app traffic, and Facebook participation can all be used to generate Custom Audiences of people who are already familiar with your company.

Custom Audiences on Facebook provide users with some of the most precise targeting imaginable. They are well-defined segments of users who currently have a relationship with your brand. This group of people consists of prior customers, website visitors, or app users. Custom Audiences can also be used to build lookalike audiences, which are new possible future supporters, followers, or patrons who share important traits with your current followers and clients.

Per ad account, you can construct up to five hundred Custom Audiences. You can leverage your Custom Audience to build a Lookalike Audience when you're ready to expand your brand. Lookalike Audiences are groups of users who are comparable to (or 'look like') the users who are actively interacting with your brand and who can be targeted with ads.

You only need to be concerned about one thing: the size of your audience must be sufficient to conduct a successful Facebook campaign. If you've just advertised to a handful of your existing friends, you won't be able to use the custom audience functionality to launch campaigns, which can result in substantial negatives. As a result, make sure you give Facebook a large enough group for a successful ad, test, or demo campaign.

But all of this isn't possible without having a clear understanding of a feature we've previously mentioned: Facebook Pixels. In the 6th point under the "Features offered under saved audiences," we gave a basic definition of what Meta Pixels are, in the next section we'll delve a bit deeper into the same topic in the next section.

The Meta pixel or formerly known as "The Facebook Pixel," is a piece of code that you place on your website that allows you to track the efficacy of your advertising by looking at what people do when they visit your site. The Facebook pixel is a data-collection feature that allows users to get the most out of their Facebook and Instagram ads.

One of the most appealing features of social media advertising is the opportunity to precisely test, track, optimize, and target your ads. It gathers information that allows you to measure conversions from Facebook advertisements, improve campaigns, create an intended audience for upcoming ads, and remarket to those who have previously visited your webpage. According to Facebook, you can use pixels to:

Make sure your ads are shown to the right people: Find new customers or people who have visited a specific page or taken a desired action on your website.

Drive more sales: Set up automatic bidding to reach people who are more likely to take an action you care about, like making a purchase.

Measure the results of your ads: Better understand the impact of your ads by measuring what happens when people see them.

Once you've set up the Facebook pixel, the pixel will track when someone completes an action on your website. Examples of actions include adding an item to their shopping cart or making a purchase. The Facebook pixel tracks users' interactions with your brand on and off Facebook and Instagram by setting and activating cookies.

The pixel records these actions, or events, which you can view on your Facebook pixel page in Events Manager. From there, you'll be able to see the actions that your customers take. Additionally, you'll also have options to reach those customers in the future through future Facebook ads.

You can easily take advantage of these features by using Facebook custom audience tools and adding these audiences to your campaign. Here are some activities you can carry out with Facebook custom audiences along with actions you can track:

Customer list: You may effortlessly import your existing customer list and their contact information to efficiently target them through your ad campaign. These individuals are already aware of your offerings and can be converted effectively.

App activity: this refers to the number of people who have used the app and taken a given action. You can track actions such as signups, purchases, and more on your business page.

Offline Activity: in custom audiences, you can track any loss of actions or behaviors. Along with this you can also track and gather data about people who engage with your audience in an offline manner like calling and texting.

Videos and Instagram content: You can also add people who have interacted with your content on Facebook or Instagram to your campaign.

Forms: People who have filled out a form or taken action on it can be included within your target audience.

Events and previous ads: You can include target users that have interacted with your events on Facebook and have exhibited a high level of trust, resulting in a higher conversion rate.

You can retarget users who frequented your site but did not engage in a certain action by adding a Facebook pixel on specified pages (i.e. URLs) on your domain. You could, for instance, target people who looked at your product description sections or even put items in their cart but did not complete a transaction.

Users who expressed interest but did not complete the conversion. These are potentially valuable demographics to target, and you may increase your chances of convincing them to buy from you by targeting them with Facebook advertisements. Custom audiences can be a game-changer for your Facebook ad campaign, allowing you to interact and engage with an audience that is already familiar with your business and has a better chance of converting.

Custom Audience from your website can be used to:

Remarket to people visiting your website.

Make your existing ads more efficient by excluding audiences of people who have already converted.

Retarget and remarket to customers who are aware of your brand.

When you want to target a specific saved user base who have previously interacted with your piece of content or have taken specific actions (such as adding items to their cart) on your website.

Now that we've understood the definition and benefits of creating a Custom audience, let's move on to how a Lookalike audience can give you similar benefits.
Lookalike Audiences
Lookalike Audiences on Facebook can enable you to identify new consumers. It's a strong technique for improved Facebook ad targeting, allowing you to use what you've learned about your most profitable clients to locate new people who will be solid clients as well.

Consider it an advanced demographic matchmaker for advertisers. You tell Facebook what qualities you value in a client, and Facebook creates a new audience group with individuals who fulfill your requirements.

The audience that lookalike features produce is completely distinct and has almost the same interests and engaging behaviors as your niche. Marketers have found that lookalike audiences have helped them save time by identifying the optimum demographic for their campaign. You can quickly get the replica audience of your most engaging and top-performing ads with this functionality.

You may create a lookalike audience based on a retargeting pixel, a custom audience, people who like your Facebook Page, and many more possibilities in a Facebook lookalike audience. You can easily construct a highly focused audience and generate results thanks to this fantastic feature, rather than aiming in the dark and wondering which user is the best fit for your brand.

All you need to do is select the audience that has shown to be the most profitable for you in the past from the many sources supplied by Facebook. After that, you can easily narrow down the target audience by selecting the location and audience size for whom you want to build a lookalike audience. In other terms, you need to create a source audience for your Lookalikes.

Source audiences are used to create Lookalike Audiences. Data from the following sources can be used to build a source audience:

Client Data: A monthly membership list or a client file list are examples of customer information. You have the option of uploading a.txt or.csv file or copying and pasting your data.

Website Visits: You'll need the Facebook pixel set up to build a custom demographic based on site visitors. Pixel allows you to build a following of users who have frequented your webpage, browsed a product page, made a purchase, and so on.

App actions: With active Facebook SDK action tracking, app managers can collect information on who has downloaded their app. For example, "Added to the basket" is one of the fourteen pre-defined actions that can be recorded.

Engagement levels: Users who have interacted with your posts on Facebook or Instagram make up an engaged audience. Videos, lead registration, canvas and collection, Facebook account, Instagram brand account, and event are all examples of engaging events.

Offline actions: Make a list of persons who connected with your company in person, over the phone, or through another offline channel.

Numerous Lookalike Audiences can be deployed simultaneously for the same advertisements. Lookalike Audiences can also be merged with additional target audience factors like gender and age, as well as preferences and behaviors.
When should you utilize a Lookalike audience?

As we've seen, lookalike audience targeting options for Facebook ads offer endless possibilities. The use of a lookalike audience will revolutionize your Facebook marketing strategy. But when should you ideally be using the Lookalike feature?

When you want to reach out to a new audience. Let's imagine you wish to target a niche that has never been contacted before. You can broaden your marketing with a Lookalike Audience without going completely off the rails in terms of demographics.

When your current ad demographic isn't as engaged as it once was. These kinds of adverts can enable to you try something new, if you feel you've already exhausted your consumer base, or if your target market is too small.

If you wish to compare and contrast two separate audiences. Lookalike Audiences can be used to complement any of your existing adverts. Trying to compare ad performance can help you see new possibilities without breaking the bank. That brings us to the end of this section. Lookalike audiences are a great option for marketers assessing new demographics and ad opportunities. But, they don't account for specific audience targeting options as of yet. In contrast, Facebook offers a completely different feature for this purpose called "Special Ads Audience."
Facebook Special Ads Audience
Facebook has changed the way it administers housing, job, and financial ads, and the audience specifications permitted for such advertisements have been restricted. There's a significant probability your ad has been labeled as a "special ad category" if you're having difficulties getting your Facebook advertisements authorized or if your existing ad has been halted for compliance concerns.
Special Ad Category campaigns for Credit, Employment, or Housing opportunity ads have limited or unavailable targeting options you can use to define the audience you want your ads to reach. You must identify your credit, employment, or housing opportunity campaign in Special Ad Categories to build an audience that is compliant with campaign limits.
For instance, if you use a saved audience, it will be updated to comply with credit, employment, or housing Special Ad Category targeting restrictions.
Now that we've identified the different kinds of ad audiences and their purpose, let's learn how you can create an audience for your campaigns.
Create your audience
To create a new audience for your campaign:

Go to Ads Manager and create or open an existing campaign.

Go to your ad set then the Audience section.

Create a new Custom Audience or select a special ad audience to reach new people.
Note: A special ad audience uses existing information you possess about the people you want to reach to create a new audience with similar online behavior. It's similar to lookalike audiences but modified to comply with the audience selection regulations associated with your campaign's chosen Special Ad Category and Facebook Advertising Policies.
In the next section, we'll delve into some of the advanced options Facebook offers for its ad campaigns.
1. For successful targeting, use "Facebook Audience Insights."

Facebook Audience Insights (FAI) displays aggregate data for three audiences:

Users who have liked your page
Users who are part of your Custom Audience
Users on Facebook

Facebook audience insights is a feature that allows you to learn more about your target demographic. You can learn about the people who are interacting with your page as well as other people who could be interested in a specific industry based on their region, age, gender, and other factors. In this manner, you can successfully get to know your audience by using audience insights.

2. When building an audience, use the connections setting.

Connections targeting aids in the identification of a demographic depending on how users are linked to your company. Users who are connected to your Account, website, and/or event can be reached. (A person is connected if they have engaged with someone or are friends with somebody who has.)

The establishment of connections is also a hidden gem for ad targeting. You can receive numerous targeting options in this connection targeting option, such as people who follow you, eliminating people who liked your page, and other targeting related to your app and events.

As a result, you can easily gain targeting possibilities and a stronger grip on your ad targeting by using this tool.

3. Intense location targeting based on pins and postcodes.

This feature is ideal for brands who can ship their products/services to only certain areas or regions. It's the perfect tool to use when you are very sure of your audience and its presence in a targeted location. Additionally, it is ideal when you are running campaigns that are targeting a particular area and want every user to know about it so you can launch your ad campaign effectively and look at the most accurate results.

4. Retargeting users who haven't completed a specific action (signup, add to cart, or fill in forms)

You may also use Facebook advertisements to target individual users who have expressed interest in your products or services but have not taken any action. You can easily track and preserve all of those types of user actions using Facebook pixels.

As a result, you can easily combine that strategy to track consumer behavior on your website and retarget those who have added things to carts but haven't completed the purchase. Additionally, you can also reach those who have begun but not completed signing up for your newsletter, platform, or any other form. When retargeting, you can easily target those who have shown interest in your product but have yet to convert.

5. Target audiences using specific devices and OS

You can quickly narrow down your target demographic for your Facebook ads campaign by defining the mobile device or operating system they use to access Facebook. For instance, you can target solely android users if you sell earphones that work best on Android. In the targeting area of Facebook campaigns, you can easily select the device and operating system.

6. Ads can be scheduled during the most engaging period of the day, based on past audience engagement levels

You may also plan your adverts to run for a certain period of time on a specified day. You can conserve your overall budget and gain a better understanding of your audience's unpredictable behavior by using Facebook's analytics.

So, consider scheduling your adverts to go live at a specified time.

These were some of the advanced tools to enable your audience creation on Facebook. But when it comes to advertising effectively, Facebook offers several specialized features and tools that every brand should use. All these tools are free and available worldwide, so let's get into some miscellaneous tools to boost your ad campaigns.

Facebook's business manager feature is a fantastic free application that allows all Facebook users to have complete control over their paid and organic content. The business suite's dashboard is incredibly user-friendly and simple to use. You can effortlessly manage your Facebook content with this tool, including scheduling, planning, creator studio, managing inboxes, and accessing all of your Facebook page's settings.
For a business page, you can effortlessly manage your Facebook page presence, including:
All of your paid advertisements are just a fingertip away from being monitored. With this tool, you can quickly advertise, develop campaigns, plan audiences, and track the progress of ongoing campaigns. Some additional features you can access are:
Insights related to your performance,

Tracking of your post and content performance

View stats related to your posts

Get to know the highest performing stats,

Stats related to single posts and many more for getting better results.
The business manager feature is a powerful tool that helps you maximize your advertising efforts across your social media channels.
Make Use Of Facebook Communities And Groups
Facebook Groups are an excellent way to communicate with a large number of people in a single location. Facebook groups are communities created for people who share a common interest, motivation, or philosophy to interact and flourish as a community where people can learn more about a specific specialization.
People can join groups for a variety of reasons, including academic, marketing, entertainment, professions, and many others, where they can engage with others who share their beliefs. Rather than wasting time looking for new people to market to without understanding their interests, we can use a sensible method in which we know our target audience is present to a considerable extent.
Creating or joining a group gives you direct access to your audience and plenty of ideas about what they expect from your campaigns.
Facebook Insights

When you look at your Facebook Insights, you'll find a plethora of information that can help you better manage your Facebook Page.
With several diverse data points to track — including Likes, activity, reach, and demographic trends — Insights can help you:
discover how your content is engaging with your audience,

how your Profile is expanding,

and provide you with a comprehensive picture of how your Facebook strategy is progressing.

You may go through content insights, broad traffic trends, and a wealth of information about your audience here. It's a fantastic method to see exactly who is viewing, sharing, and promoting your material.

Here you can see how your page is performing in relation to the following metrics:

Likes

reach (how many people saw your posts)

engagement (how many people viewed, clicked, shared, or commented on your content)

which of your posts result in people unliking your page

The best days and timings you saw promising results

What kind of posts receive maximum engagement

The demographics of audience members who are actively engaged
If you want to look at analytics for a particular post, go to the posts section of the business suite and look at the related stats, where you can see all of the variables that are related to the post. You can also examine the metrics for a specific post by just clicking on the three dots next to it.
Finally, the last tool you can use to help elevate your Facebook audience's experience is Chatbots.
Use Facebook Chatbot To Win The Game
As we've seen, when a customer wants to connect with you or learn more about your service and you're not available to chat immediately, chatbots are the perfect option. If you can't adequately answer their questions, it will be a major setback for your marketing strategy, and you may lose a high-paying client.
And it's here that artificial intelligence's power kicks in to rescue your clients' losses. Bots are automated software and response systems that are always available to assist a prospective customer. Every month, Facebook users send a billion messages to businesses. This makes it all the more crucial to reach your audiences through a chatbot when you or your team aren't available.
When someone comes to your Facebook page or opens Messenger, your chatbot can answer right away. The chatbot is ideal for high-intent questions on what they're currently interested in. In addition, according to a HubSpot study, 47 percent of individuals are willing to buy products from a bot.
So don't underestimate the value of artificial intelligence and use chatbots to address a variety of client concerns. This also ensures that you don't lose customers owing to a shortage of assistance or time. And if you're not using AI in your Facebook marketing, you're missing out on a lot of potential customers in the future. It also offers you a brand new source of audience members you can save under your target demographics.
Finally, we reach the last point to note when targeting your Facebook audience- measure your performance.
Performance Metrics
The amount of Facebook followers your page has can be used to gauge how well your posts are performing. Seeing a substantial reduction or increase can give you vital insight into your post's variability and have an important influence on your decision-making process, such as choosing content to distribute and what transpires with the statistics.
If the majority of your fans are from a single country, tailoring your content to their cultural background could be beneficial. If you notice a substantial reduction in the total number of admirers, this indicator might help you figure out when it occurred and what led up to it.
One of the most critical Facebook KPIs that can determine your comprehensive platform strategy is learning more about your audience. You should find out how many of your followers are engaged or converting with your posts (depending on your brand's marketing objectives) by segmenting them by gender, country, city, or language.
This allows you to tailor your content to their individual needs. You can look into your audience's individual language to see if you have to translate your information or write in your own tongue. Only when you measure your audience and assess their demographical needs can you reach them effectively.
Key Takeaways
You don't have to choose just one of the guidelines above when deciding on your Facebook advertising targeting strategies. Consider them all and see how they can meet your numerous target market categories. Facebook ads audience targeting can be cumbersome without the right strategy. This is why you also need to know how to market your posts effectively on Facebook, click here to get an in-depth guide on Facebook Marketing.
Aside from this, some key questions to ask yourself when you get started on this journey are:
Who are your ideal customers? This is the first question you must ask yourself when creating Facebook audiences.

What city do they call home?

What are they doing for a living and what do they do in their spare time?

What qualities and characteristics might they possess, and how do those traits and characteristics correlate with the numerous targeting criteria listed above?
Knowing exactly who you want to reach will lead you to the most efficient Facebook ad targeting tactics and techniques for reaching them. This guide is meant to steer you in the right direction when it comes to creating the perfect target audience on Facebook. Now all you have to do is ensure that your content and campaign are up to the mark. This is only a glimpse of what you can accomplish using Facebook audiences. The more you know about these profitable advertising tools, the more successful your Facebook ad campaigns will be.
If you're looking for a tool that can help you boost your Facebook marketing efforts, a great alternative is Awesome Social. Awesome Social is a social media management tool that helps you plan, post, and schedule content across multiple platforms with a powerful array of metrics you need to measure your performance. Click here to access a free trial with Awesome Social!