The Facebook Business Manager is an essential tool. Today the multipurpose assistance is popularly called the Meta Business Suite. The Facebook manager is an integral part of all advertisements and social campaigns success. It has assisted users over years and also made managing social accounts simpler.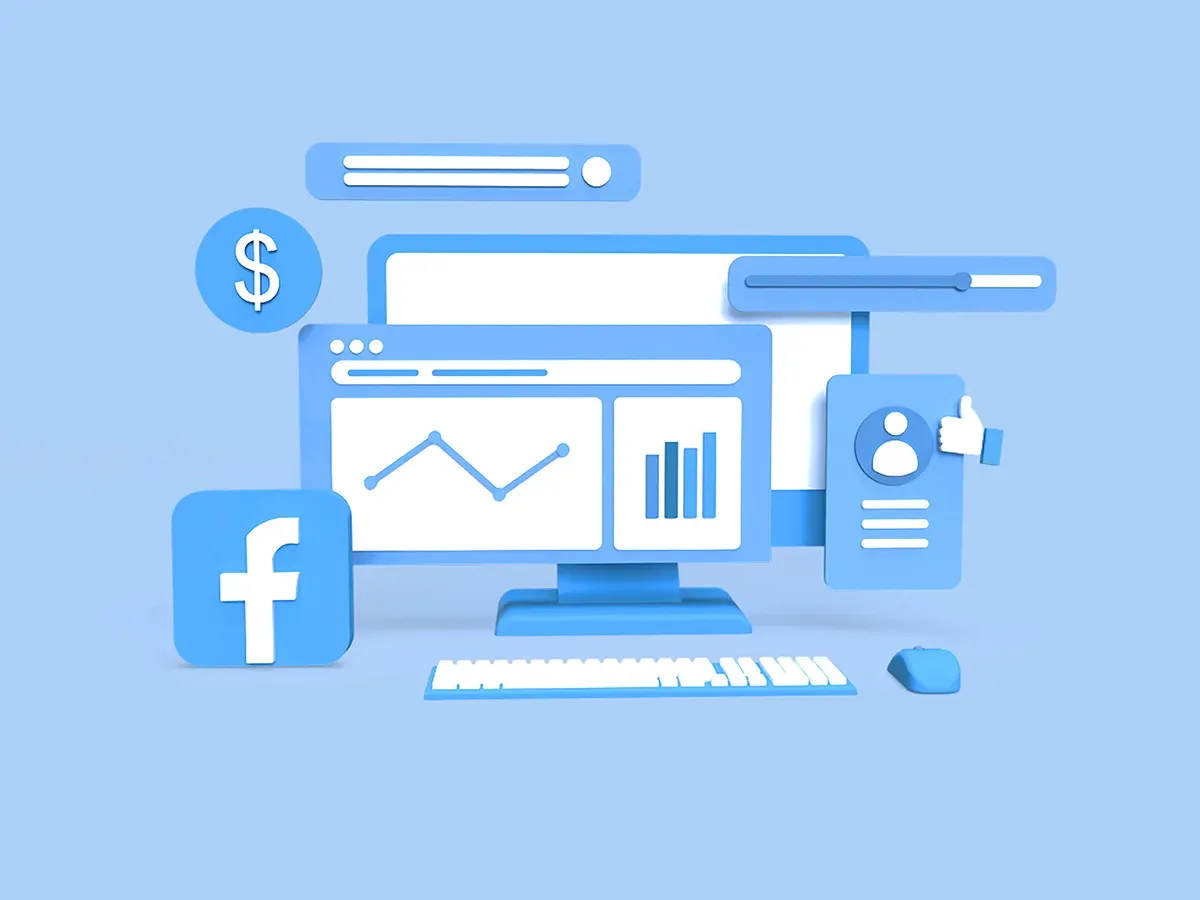 Using the Facebook manager can assist you in varied ways. It covers all your necessities, from noting growth to managing multiple accounts effortlessly. Here, we will offer details on the Facebook Business Manager dashboard. It is an essential part of your manager tool and permits you to manage all your activities from one place. Understanding the dashboard and its functioning is necessary for improved working. So, let's wait no more and dive in to explore the marvels of the meta business suites's dashboard!
Before knowing about the Facebook Business Manager dashboard, let's know the basics. So, what is the use of a dashboard? A dashboard is a common display that showcases all your data. You can use it in varied ways. However, its chief purpose is to offer all details and insights at-a-glance, like the KPIs.
Each page or tool has a dashboard that receives linked pages data. In most cases, it is configurable, which means it allows users to view the data they would like to check instantly. It also enables them to create charts, graphs, and other infographics and offers details about posts, video posts, reaches, and much more.
What Makes Dashboards Important?
A Dashboard assists experts in monitoring activity, creating reports, noting growth, and setting and creating targets for the future.
Major perks are:
A complete visual aid of activity, with the assistance of charts and graphs
It helps identify trends
Assists in measuring efficiency
Enables users to create reports in a click
Permits better and quicker decision making for growth
Displays actions, campaign growth, systems, and more
This basic information and perks must have given you a better idea of the dashboard and its functioning. Now let's see what the Facebook page manager dashboard comprises and how you can make the right use of the same.

How Can You Create an Interesting Dashboard?
The dashboard is a crucial part of your tool. Most of the working of your social campaigns is managed on this efficient visual display. So, creating an engaging and manageable dashboard is a must. Use these effective tips and recommendations to make a suitable dashboard for the manager.
· Logo
The logo must reflect on the dashboard. Whether it is your logo or your client's logo, one must display it on the dashboard.
Drag your widgets and add them to the dashboard to generate an authentic report layout that comprises all the data you necessitate in one place. Adding all the details there will assist you in working efficiently and more effortlessly.
· Data
Add widgets that you wish to check on regularly. Placing essential widgets that display vital data is the most suitable solution. Organizing is the key.
The tool has all the necessary widgets for you. All you must do is drag the essential KPIs to get started. Some essentials are:
· Amount Spent
The vital widget displays the estimated expenditure of the total money spent on your social campaign, ad, or schedule.
· Cost Per 1000 People
It is another significant widget that displays the expenditure of the campaign per thousand individuals reached. The estimate is calculated by dividing the reach of your Facebook ads by their total cost and then multiplying it by 1000.
· Social Clicks
This widget helps you note the total number of clicks on your social campaign (it could be any activity such as likes, off-side clicks, and more).
· Top Campaign by Clicks
Lastly, this crucial widget shows the number of clicks on your entire Ad campaign. It is a must to notice growth and success.
1.      Estimate Reach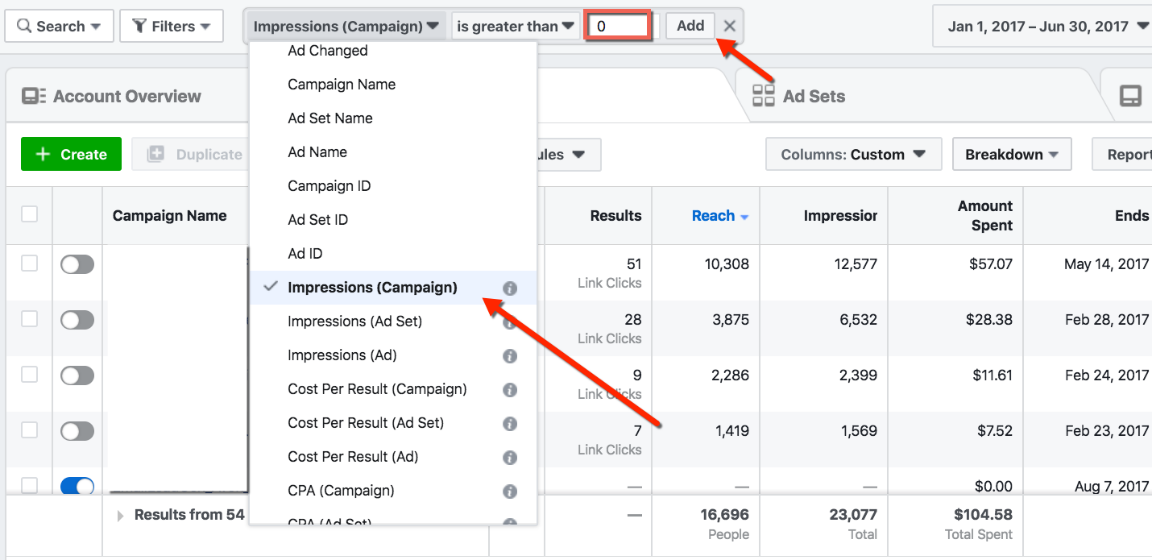 Image Credit: jonloomer
The chief aspect of this striking dashboard is it helps you note on reach. Estimating the reach can be beneficial in several ways. Use the presets, widgets, and other features listed above to calculate the overall performance of your posts and estimate growth. The dashboard is a crucial part of your Facebook ads Manager. Use it with precision to acquire thriving results.
2.      Manage Multiple Accounts
Yes! The dashboard assists you in managing your account even more clearly. All data is well-organized and gathered on the dashboard for a quick view. Also, you are not restricted to viewing a single account here. Data from multiple accounts is also accessible. So, use this classic dashboard by Facebook and benefit from your social media handling activities.
3.      Identifying Profits
As we know, all data is visible in the dashboard. Likewise, the cost per 1000 impressions and other details are also listed. So, you clearly understand whether your social media is running on profits or not.
Some Important Metrics to Identify and Track
Before creating a dashboard, know the KPIs you need to track. Also, for your ads to function to their full potential, you must have the necessary details on your dashboard. There are several KPIs available on Facebook manager. However, the most vital ones you need to track are:
1. Frequency
Frequency is general for all businesses, irrespective of their type. More frequency will exhaust ads easily. It is important to track frequency to know that your ads work efficiently and don't overburden users. Further, noting it also assists in knowing if the ad is serving a small or large audience.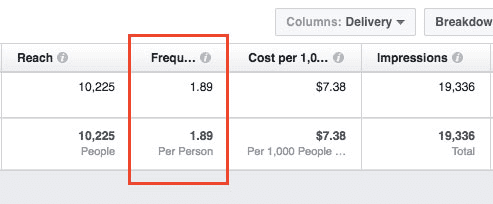 Image Credit: Adespresso
The most potent way to boost an ad is to target your audience only once or thrice a week for maximum results.
2. CPC
The average cost of every click is calculated by cost per click. CPC assists in reducing it to the most to improve your ad content and thereby increase CTR.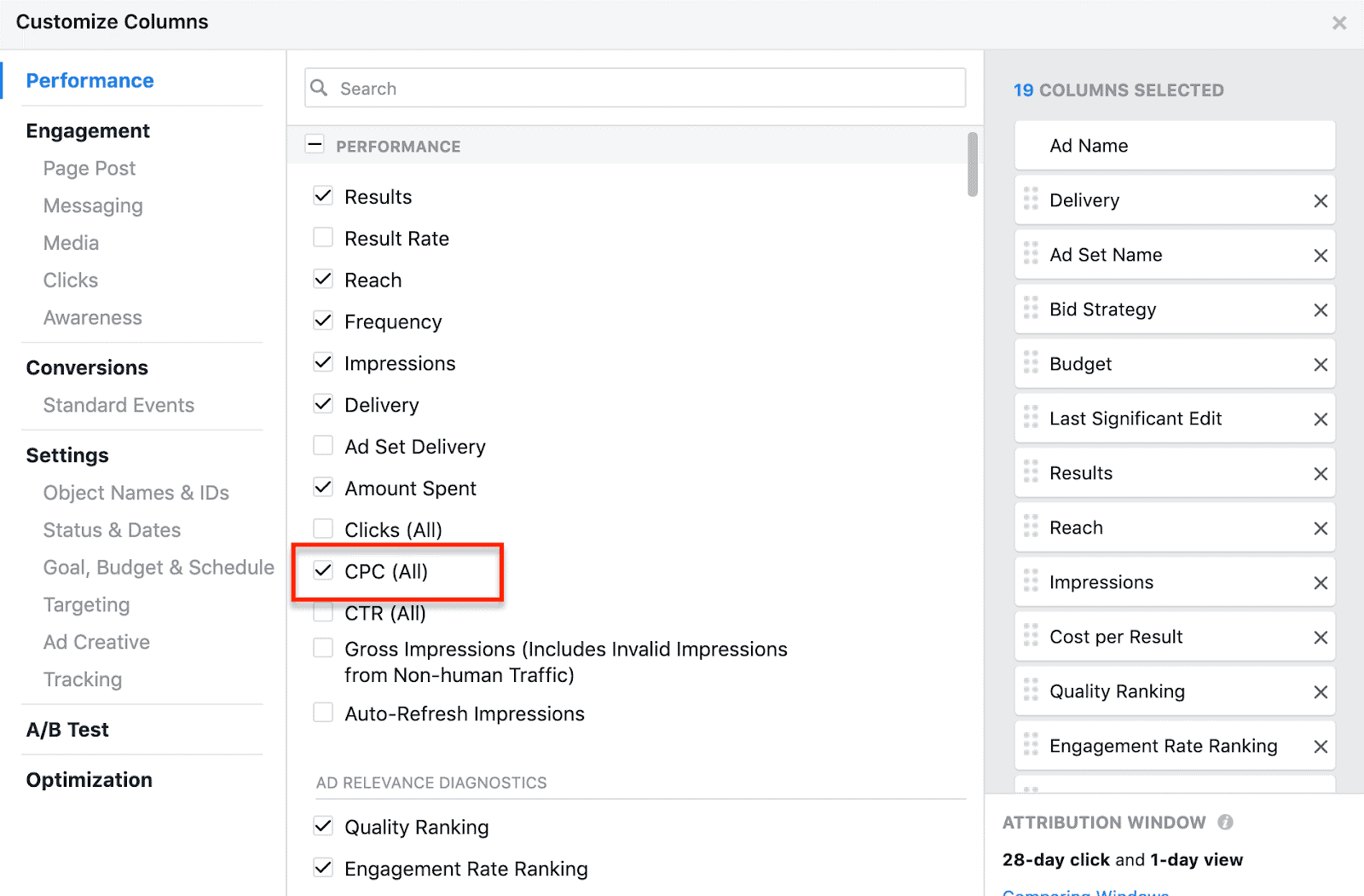 Image Credit: Databox
3. Video Average Watch Time
A vital factor is a must while running video ad campaigns. It displays the total percentage of video content seen.
Lower percentages indicate poor quality of videos.
4. CTR
Click-through-rate or CTR helps estimate the number of times the ads have been clicked in correlation with the impressions. A 0.90% CTR is considered to be a decent rate.
5. CPM
The cost per 1000 impressions metric estimates the total money spent on 1.000 impressions. The most reasonable CPM for Facebook ads is around $11.19.

Image Credit: Alexfedotoff
6. CPA
The CPA metric estimates the total costs linked with every conversion. In short, CPA is money you spend for each Facebook user action.
7. Reach
This metric tells you how many users have seen your Facebook ad. It is a different metric than the impressions metrics.
8. Impressions
It is a crucial brand awareness metric that displays the specific number of times a particular content is shown. It comprises each time a Facebook user comes across an ad or content.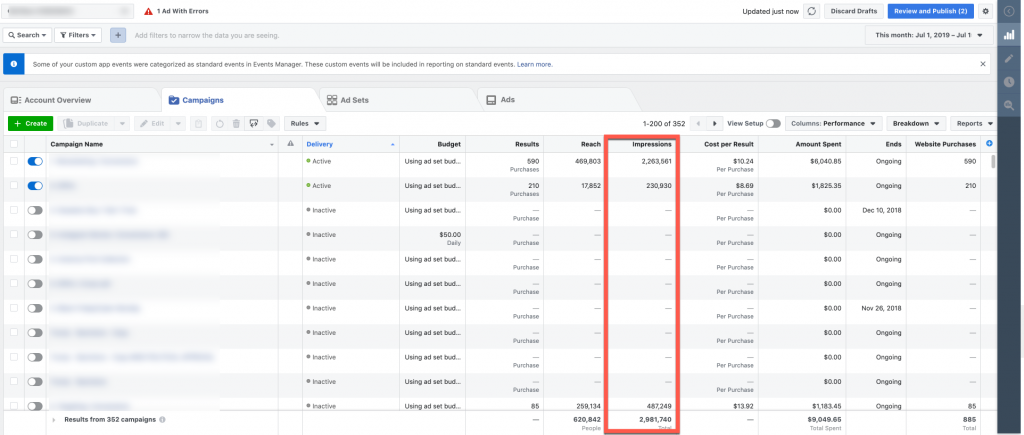 Image Credit: Advertisemint
9. Engagements
Engagement metrics help you estimate the number of times an individual interacts with your Facebook post. The metric can be further segregated into different sections like comments, shares, and likes.
10. ROAS
Lastly, this metric estimated the total amount generated from your Facebook campaign. It offers information about your ad's success and displays whether your plan is paying off or not.
Now that you know everything about the dashboard, you can use it to boost your social campaigns. The Facebook Business Suite is a huge part of your firms' expansion. It offers varied assistance for users from scheduling posts, easy hiding comments, and deleting Facebook pages. Use it efficiently to manage your and your client's social accounts and ads.
Adding these widgets to your dashboard will make your work simple. Use these efficient tips, metrics, and segments to make your ads successful. Now to end, let's take a quick view at some notable perks of using these widgets on your dashboard. Identify how they can assist you and make the most of your Business Suite Facebook tool.
1. All-in-One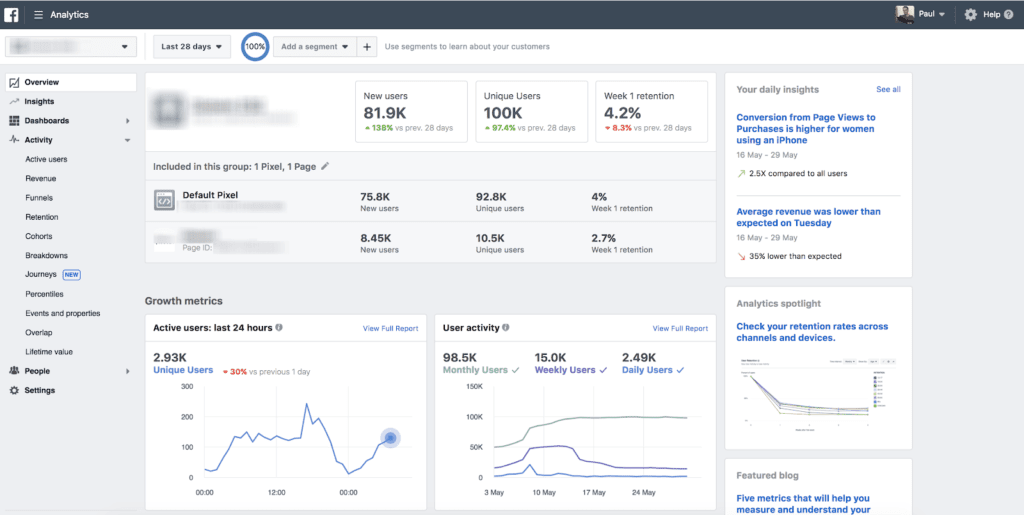 Image Credit: Adespresso
The most common perk is you can manage everything on one screen. Shifting a screen can be troublesome and chaotic. Using these metrics and adding the widgets to your dashboard enables easy access to the data. Add all essential metrics and widgets to make tasks easy.
2. Notice Performance
Another essential profit of using these metrics and widgets is noticing growth. Noting success is essential to examine your plan. The dashboard metrics will instantly display wrong schemes on the screen with the aid of decreased response. Overall, the dashboard enables you to take quick actions and implement better plans.
Dashboards are essentials parts of every tool. Today they are modified in the best possible way to offer maximum user ease and convenience. The Meta Business Suite has a simple and manageable dashboard to cover all management needs. Users can make the most use of it and implement the right schemes for your social campaigns. Know the Facebook Business Suite thoroughly and perform well.