Using Facebook and Instagram for advertising could be your firm's greatest win. Both the platforms attract a large audience and have a vast reach to meet your needs. Individuals from all age groups use these two top social media apps today. And reaching out to a niche market has never been simpler.
So if you desire to generate an ad and post it for maximum response, read on. The article informs every detail you need to create ads on Facebook and use the Facebook Business Manager effectively.
Further, a few aspects you will identify in the article are:
· Setting up your Facebook manager
· Creating an ad
· Measures to take for success
1.       Setting up Facebook manager
If you still do not have a profile on the facebook page manager, creating it is a must. Also, know everything about the facebook business suite before proceeding. After this, ensure you also make a distinct page for your entity. Now that you have completed the necessary errands, shift to creating add.
Begin by going on the home page of the Facebook manager. Next, tap on Create Account. Here Facebook manager will demand a login to sign you up with the service and generate a profile.
Enter all vital details and tap on Finish once done.
After completing the above procedure, go to the Add Page section in the manager. After tapping on it, select your Facebook page and add it to the manager. You can now access the page via this tool after successfully adding it.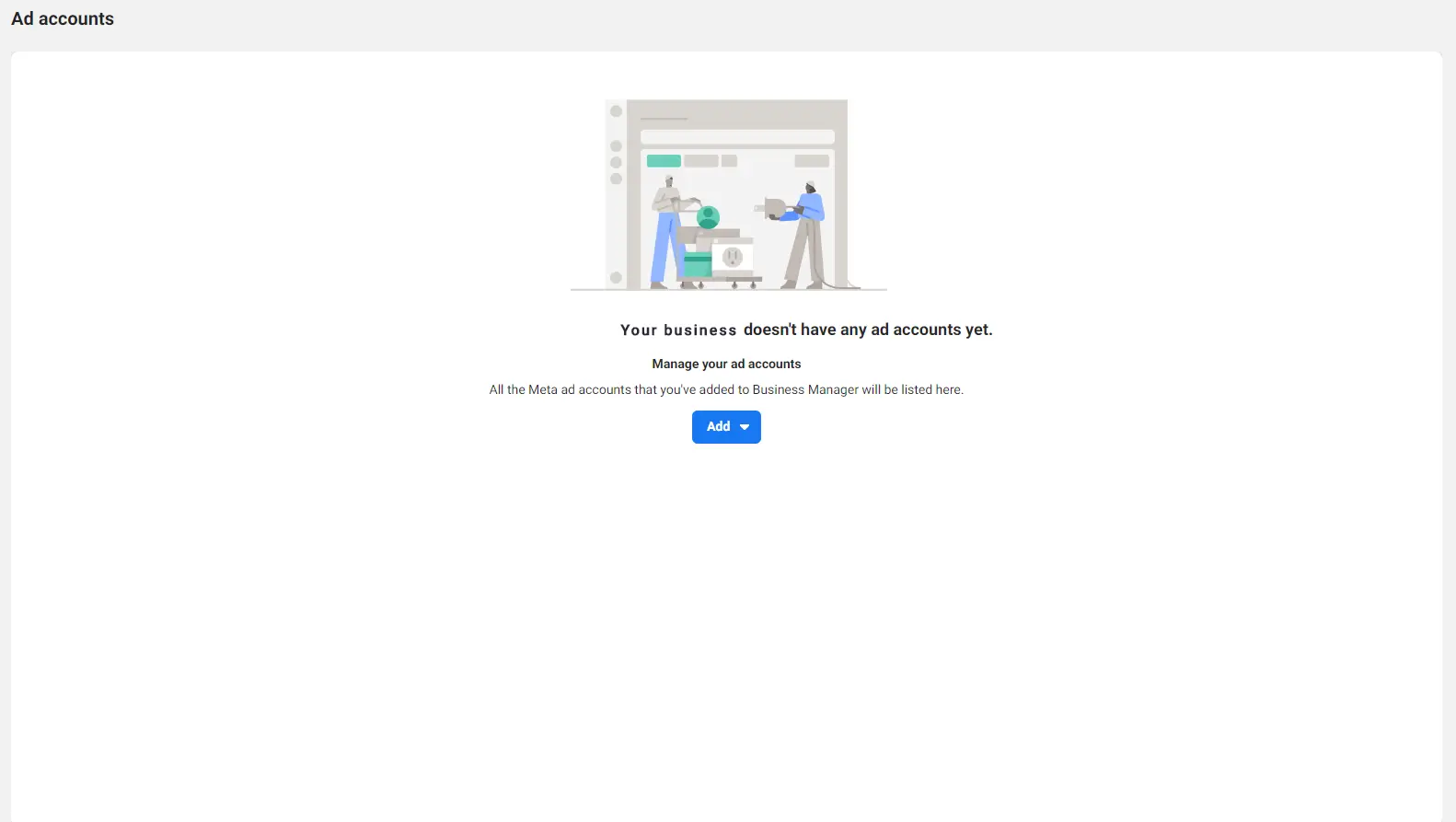 Next, add your ad account. You will find Add Ad Account on the business manager home screen. Navigate to it and tap on the given option. While creating an ad account, ensure you use your business page. Doing so assists you in making your tasks simpler.
After finishing all the processes, tap on Create Ad Account and successfully run and create ads on the same.
2.      Get Facebook Pixel
To set up all the necessities of Facebook Ad creation, you need Facebook Pixel. The Meta Business Suite needs additional tools for easy ad running. Using the pixel tool is not a compulsion; however, advertisers prefer it for exclusive perks.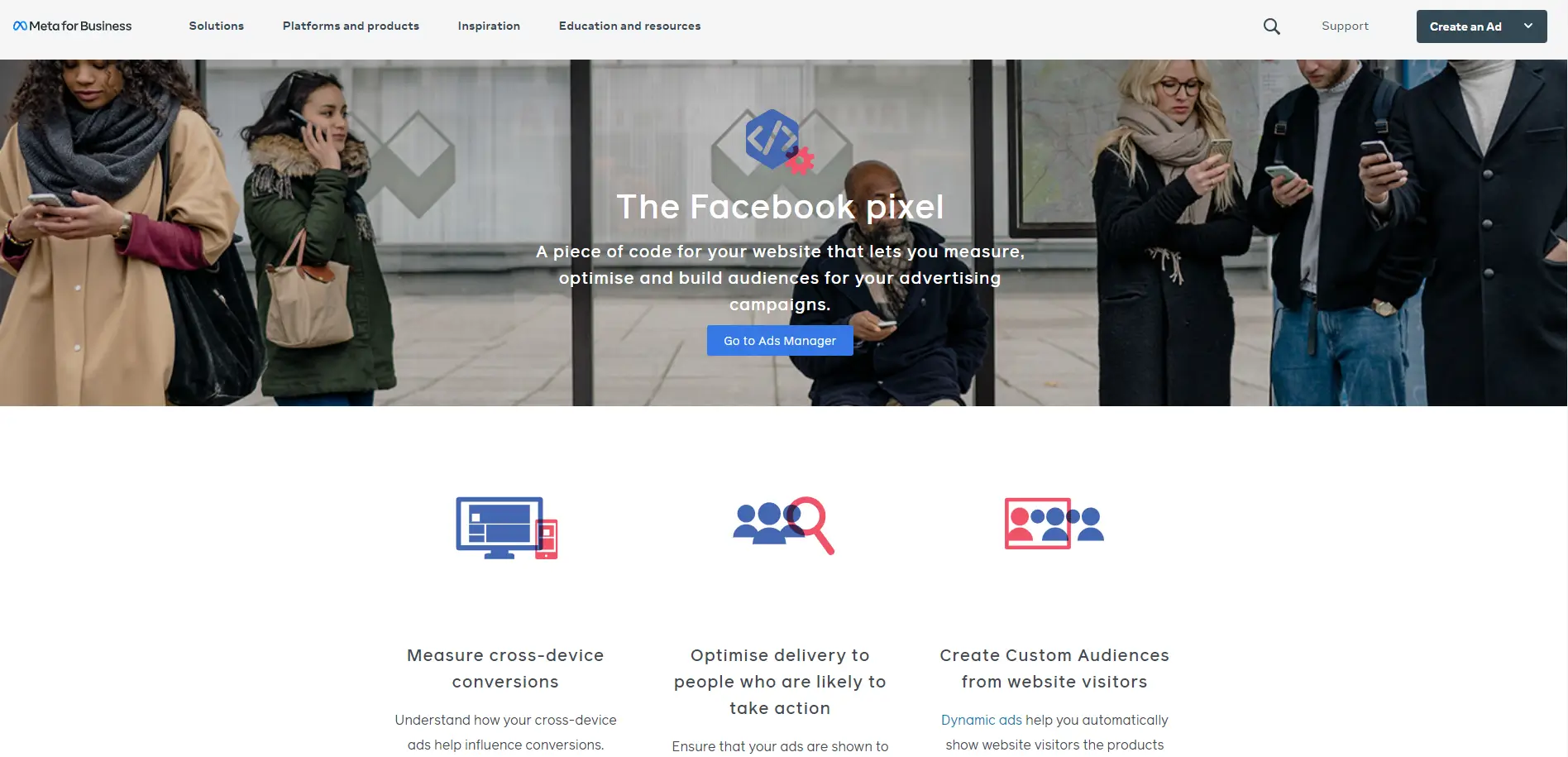 Pixel helps track and lets you learn who has seen your profile. Further, you can also create custom target audiences and display ads for visitors via this tool. These types of ads work well for retargeting purposes. The pixel also assists you in locating potential clients depending on their similarity to individuals that visit your site (also called lookalike audiences).
To successfully add a pixel to your facebook business suite, open the Business Manager tool. Next, tap on the menu, navigate the Pixels option, and select it in the Measure and Report section.
After this, a screen will appear. On that screen, tap the Create a Pixel option. Ensure you read all T&Cs before making alterations in your manager. Next, you can tap on create whenever necessary.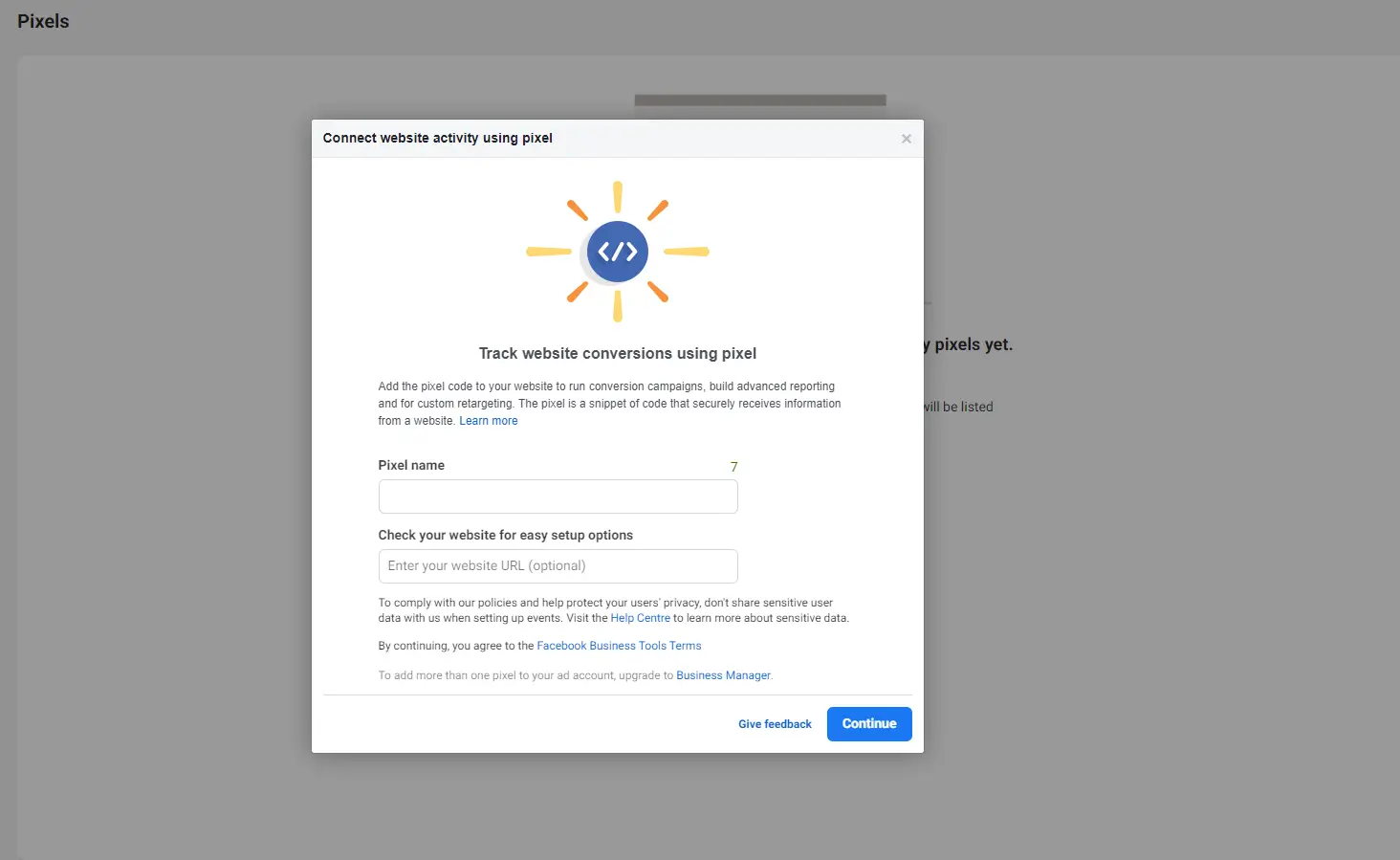 Facebook takes up a certain time to generate your pixel and then offers an option to install the Pixel Code. Opt for the most reliable installation for your pixel. The business manager will offer three options for the same.
The steps to add the pixel tool can vary depending on your meta business suite setup. In short, the installation process alters according to the site you are using.
After you complete the installation, navigate to the base of the Install Pixel Code window to examine the tool. Here you have to enter your site address and tap on the Send Test Traffic option. If the system shows no activity, you probably have an issue and might have to fix it before using pixel on the Facebook manager tool.
Otherwise, if it is functioning, tap on Continue to proceed.
You can organize events for customer visits and other tracking purposes on the following screen. For instance, if you set an event on the Order Placing page, you can easily track the number of conversions and buyers.
Setting up purchase events is very crucial. It assists you in estimating the potential of your ads and the number of conversions it is making. Further, you can also reach out to lookalike audiences for better responses.
There are varied event options available in the Pixel box. It comprises Purchase, Add to Cart, Complete Registration, View Content, and Generate Lead. You can also see your code by tapping on the toggle option.

3.      Make Audiences to Target Clients
Using the Audience tool, you can generate and save valuable visitors for your firm.
Go to Facebook Business Manager, tap on the menu, and tap on the Audiences section in Assets to utilize this feature.
After opening this tool, it will ask you what kind of visitors you are looking for on your page. The options that appear are custom, saved, or lookalike audience.
A custom audience is clients taking effective actions on your brand. For instance, the audience that is interacting well on your Facebook page. Lookalike audiences are like similar audiences, and you need to create them by closely identifying your audience. It assists in locating audiences similar to your visitors.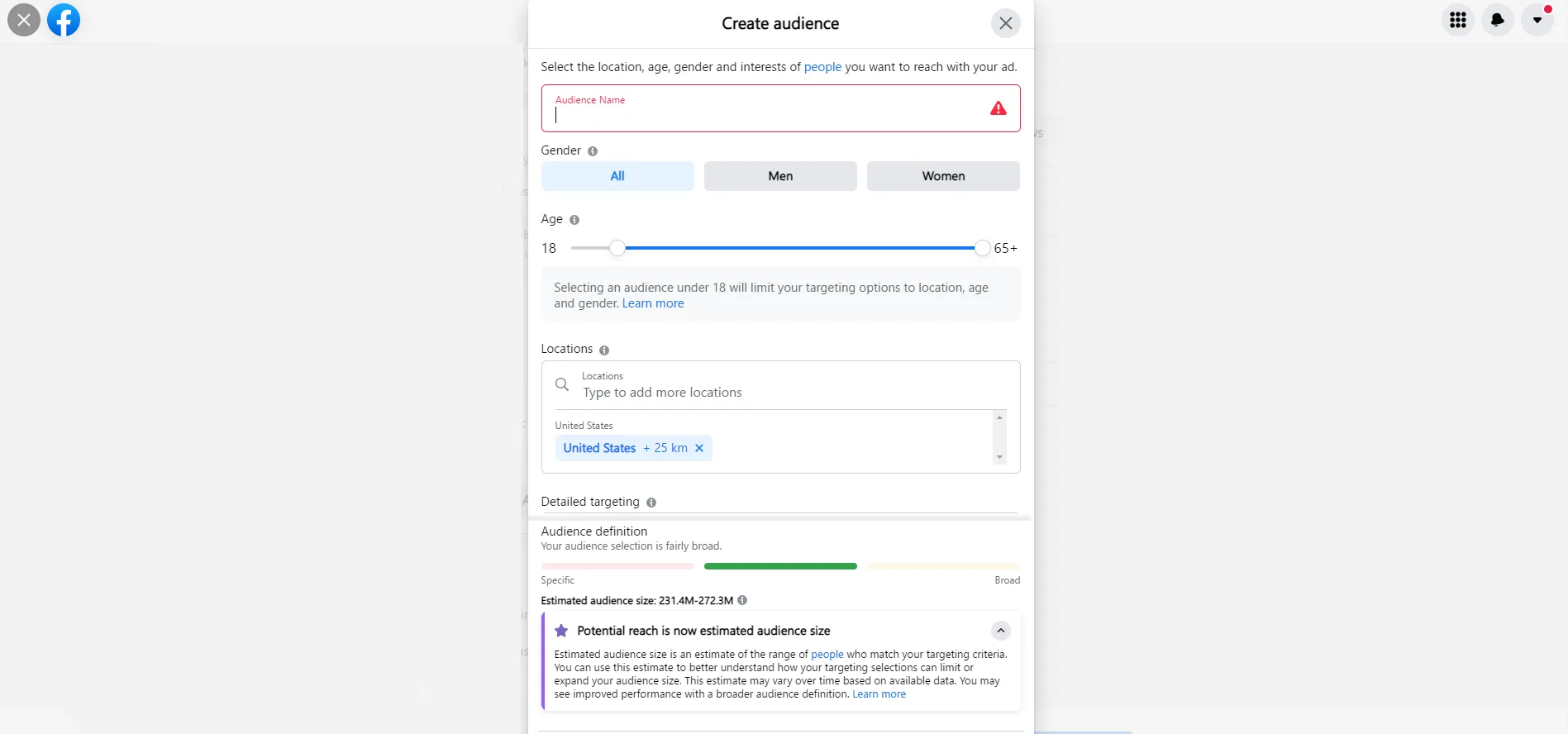 Saved audiences are individuals that share similar behaviors. This audience option is the finest for individuals that have newly started a firm.
For creating a saved audience, tap on Create a Saved Audience option and name the section to identify it better. Here, you can also select your saved audiences' attributes for your ad.
4.      Generate a Facebook Ad from a Post
After finishing all the steps, you are now set to create an ad. Before proceeding, it's vital to identify the Facebook Ads manager who enlists the campaigns at varying levels. In the topmost level of the campaign category, you select the specifications you are looking for in your ads whether you wish for more clicks, video views, leads, sales, or anything else. After this, you set up the ads.
To begin with this, first, open your Ads Manager.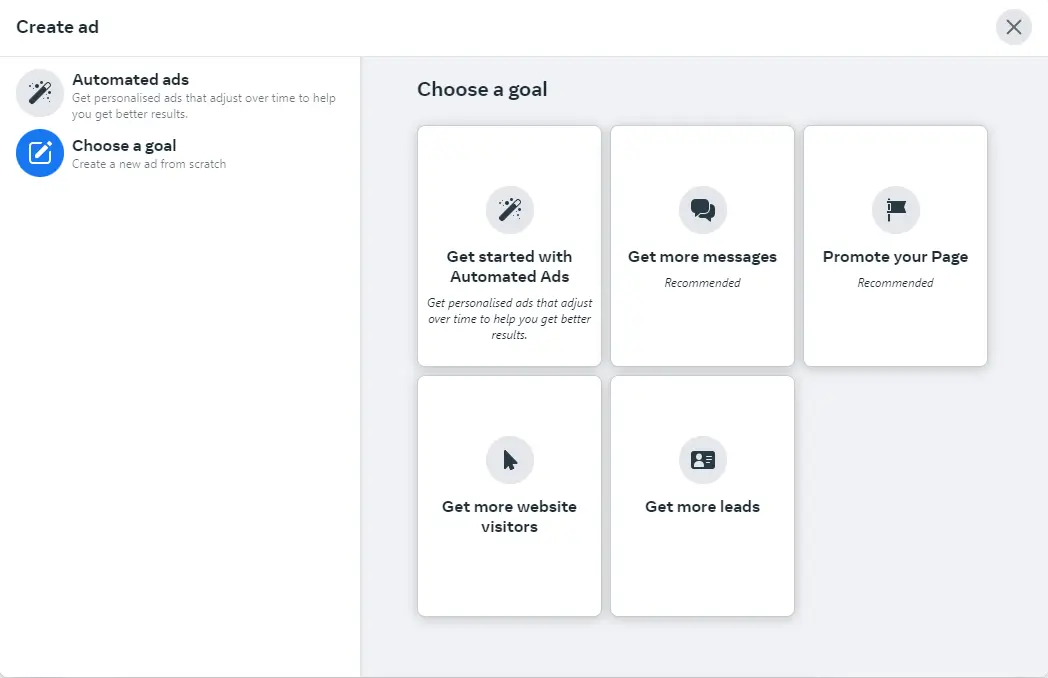 After opening the section, you will be asked to pick an objective. Marketing objectives have three sections. The sections are Awareness, Consideration, and Conversion. In awareness, you can identify the number of visitors to your post. Next, consideration highlights the number of visitors interested in your post, and lastly, conversion assists in purchases.
Picking the apt objective relies on your marketing plan. You can pick the finest technique and identify which is reliable for your entity. Expensive products demand more trust, so you need to work on them keenly.
After picking the right objective, you generate an ad and set. Here you pick the audience that you wish to target. Next, pick where to place your ads. Pick a suitable budget for you and set it to place your ads accordingly.
In the case of the audience, consider opting for audiences that you have already saved or created while setting up a campaign.
After you have finished opting for the right audience, select Edit Placements to discover your options. The selection offers multiple options and gives you fine reach. Also, for your initial ads, try to target only the Facebook feed. Later you can experiment with other placements as you succeed.
Next, deciding on a suitable budget is a must. Assess the cash you wish to expend on your ads. Also, pick the hour you wish your ad to be seen. If you are not sure of these aspects, start with a low budget and run the ad for five days in the beginning.
After tapping on Continue, you generate the actual ad your clients will see as they scroll Facebook. If you have varied Facebook pages, ensure you select only the pages related to your ad and then display them accordingly. Pick a post you have posted on your Facebook page for initial ads.
After tapping on Confirm to generate the ad, all the necessary details you require are displayed on the Ads Manager menu. The simplest way to apprehend every option is by going through each column thoroughly.
Different columns have varied options. So, ensure you pick the most suitable ones for your ads only.
The internet world has evolved and offers fresh ideas for users each day. These social platforms benefit small firms and even large-scale businesses by their exceptional features. Today a social media handler can easily schedule posts, hide comments and manage any account with ease using the business suite facebook. Also, small firm owners are identifying the benefits of these efficient tools and implementing them for maximum gains. Facebook advertising is not a very simple platform; thus, focusing on the basics and following the right guide. Discover these 5 Social media objectives to make efficient posts for your new venture.
Start by solidifying the foundation creating a manageable audience, and generating ads related to your latest posts. The simple start will give you a brief idea of what you will necessitate continuing working with better efficiency and skills.
Try running Facebook ads via the meta business suite and make the most for your firm. Reach to a vast group and get a fine response today!