It is very important to strategize your posts to make the audience engage with you. According to some statistics, companies that publish more than 16 posts a month are more likely to receive more audience than the ones that publish less than 4. And producing more than 16 exhaustive and attractive posts takes a lot of time and even a perfect plan. Because 63% of businesses do not plan if you do you are more likely going to succeed in front of many competitors. And that's why we feel the need for a content calendar that helps you to plan a whole month at a time.
Why do you need a Social Media Content Calendar?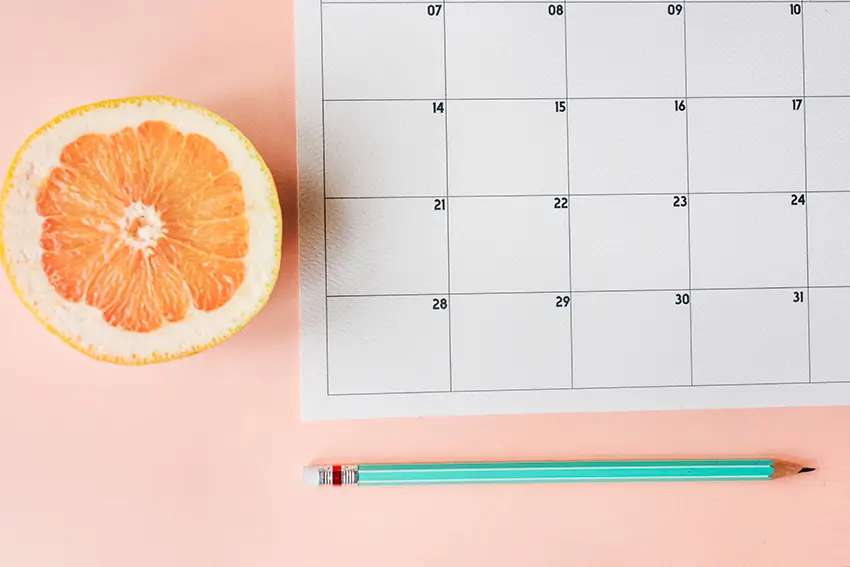 There are several benefits associated with making a good content calendar:
Brainstorming brings unique ideas!
This is a good way of arranging and organizing different ideas with the help of a team. When you have already done the task of brainstorming, it will help you especially at the time when you will be going to post your required post. When ideas are gathered at one point, you can then apply them whenever you are trying to work on them with more effort.
Organize your content, and eliminate the mess!
If you try to make your plans on a piece of paper, it is more likely not going to work out. You would have to work extremely hard and you might erase it again and again making it dirtier. When your plan is big and when you are looking forward to making a good content calendar, you need to be more precise and everything should be well-organized. You can optimize it easily and everything will be gathered in one place.
Be consistent! Otherwise, your business page is going to be a FAIL!
In order to gain an audience, you need to be very consistent and regular in posting about your product and doing all that you could do to engage the audience with you. This requires a lot of effort if you are working without a social media management tool but if you try to make such a calendar, it gets very helpful for you to maintain your consistency and since you do not need to spend a lot of time on it, it will get somehow easier.

Engage with your audience! It brings authenticity!
Posting more often raises the possibility of different kinds of audiences engaging with you. Randomness doesn't help much time and doesn't allow a diversity of different kinds of audiences. If you have planned content, you are going to work separately for different kinds of audiences. For example, if you want to sell a clothing product, you will post about kids, men, and women according to a planned schedule. If you do it randomly, it is possible that you may post about the same kind i.e. men, women, or kids again and again
Aid your memory, so you don't forget!
Human beings forget very often and you may forget the day you were wishing to post something as a special event. Memorizing the special events is not an easy job. But if you have made a calendar using an online tool, you do not have to have good memory keeping everything. Making a good content calendar will help you out in such times, reducing all your stress about forgetting anything important
Teamwork just makes it BETTER!
Sales and Marketing alignment is known to give 67% better results at closing deals. This means that proper coordination in business is very important. While working on posts and designing them for purpose of a social media attraction, it is highly helpful to use a good content calendar tool. These tools provide another feature of workflow approvals by which post approvals can be coordinately managed too
Track your performance!
Tools available for content calendars highly aid you in tracking your performance. If everything is present in front of you and you can know when and where did you make a remarkable impact on the audience and several engagements, you can make your plans easier
How to use a Social Media Content Calendar?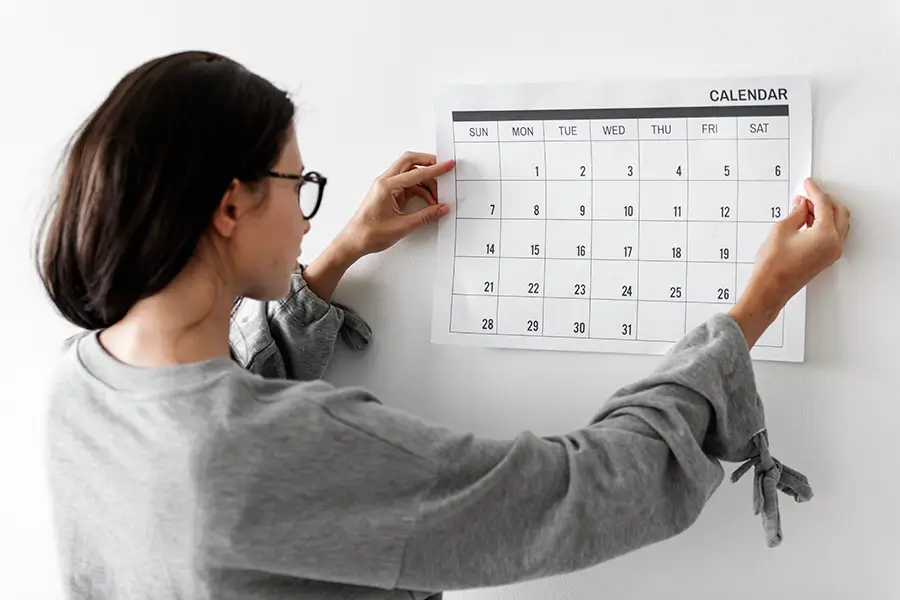 Content calendar tools are available on many platforms including Facebook, Twitter, and Instagram. These calendars also help you in being influential on LinkedIn. You must, however, ensure that you pick the right content calendar tool and use it in the right way. For this, take into consideration these things:
Relevant Headlines are necessary!
You should use a relevant and effective headline and this is the point where you have to specially work hard.
Diversify your content with your business strategy!
You should post different types of content including e-books, long-form content, short-form content, webinars, podcast, visual content, and presentations. This diversity can help you reach a different kind of audience.
Look for the Best Time!
Different social media management software offers you the feature to check the best time to target your required audience. Publish at the right time to make sure that you reach your audience.
Proofread your content to make it error-free!
You need to proofread everything so that you are right since it is a sign of carelessness if you do not look back at what you are doing. Different team members should check the post and approve it using features such as workflow approval.
CTA works! Yes, it does!
Your content should use a call-to-action that makes your audience take some action regarding your product.