Every month, 1.22 billion individuals use Instagram. In case it isn't already obvious, Instagram is extremely popular. However, that's still just half the number of individuals who visit Facebook and YouTube each month. The majority of Instagram's viewership is between the ages of 18 and 34. In fact, about 60% of Instagram's viewership is made up of this critical group. 59 percent of adults in the United States use Instagram daily, with 38 percent of those users visiting many times each day. So, give them something to engage with while they're there: make sure you're posting new content regularly.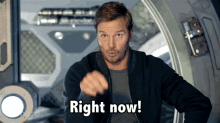 If brands want to interact with particularly young users on Instagram, they ought to have high-quality, on-trend content. Unfortunately, the majority of people won't find it if you don't publish content at the appropriate moment.
Businesses must determine what to publish and the best time to do it because the platform is becoming more competitive. Corporate accounts might have a higher chance of attracting users during their morning scroll by posting early. In certain regions, it may benefit you to post at the exact timings that increase your visibility. If you fail to figure out your best posting times your account is less competitive as a result.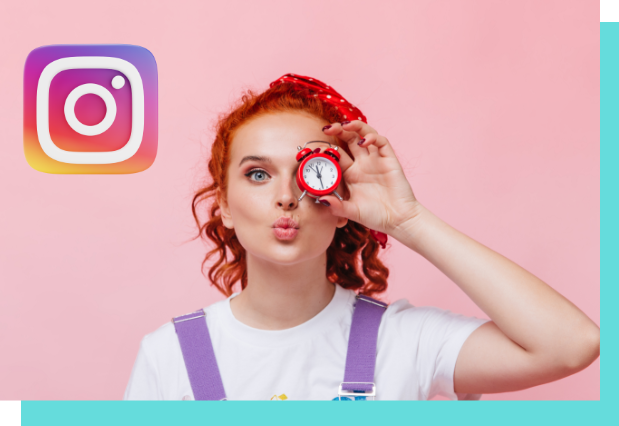 So, when should one post on Instagram to ensure that it is seen?
And which day of the week receives the most likes? has the greatest number of comments, saves, and shares?
Point to note: Something to keep in mind is that posting at the appropriate time isn't the only factor that contributes to the growth of your profile. First, focus on establishing a sound plan, upload content frequently, follow a schedule, and share more videos. The Instagram algorithm is increasingly prioritizing video content over in-feed pictures, so make more video content if you want to boost your growth.
With that being said, let's get into some of the best times to post content on Instagram and how you can figure out when you're receiving the most engagement.
What is the ideal time to post on Instagram?
Each company's biggest opportunity for Instagram posting varies a small amount. This is because each small business or social media brand targets a diverse demographic with different attitudes and behaviors. Marketers on social media can use distinct recommended practices to achieve wonderful outcomes across the board.
Publishing when your target demographic is online is essential because the Instagram algorithm gives preference to timeliness. In other words, a recent post will likely be higher on the feed than an outdated one if everything else is constant. Outside of that, it's also crucial to be clear about your marketing objectives and to follow a consistent schedule on Instagram. So before we get into the best posting times, let's look into some practices you should follow when posting content on Instagram.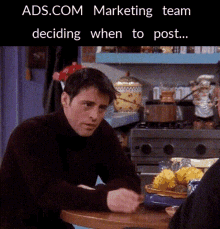 We discovered that midweek and throughout working hours, Instagram users are most inclined to engage with posts. That makes complete sense; it's the ideal opportunity to pause the office or college and scroll.
The second factor is how useful your posts are. This isn't only referring to whether or not the stuff you're presenting is appropriate for your audience. Does the type of information you're producing at the time of day you're publishing it make sense to your online audience?
For example, if you're a food blogger and want to post a recipe for a nutritious smoothie, it wouldn't be very logical to post that late at night. Similarly, posting any topical content should take place at the right time and day.
Instagram Insights now let you know the approximate age range in which your followers belong, but the data isn't very particular and you don't know anything about their consumption patterns. These elements are crucial because they both affect how people behave on social media.
For example, a 20-year-old university student will use Instagram substantially differently from a 40-year-old dad. Therefore, if the majority of your audience is between the ages of 25 and 35, you will need to speculate some of their inclinations and test different publishing times.
If you look at your insights, you'll discover that Instagram also shows a graph of the behavior of your followers on various days of the week. There are some days when a larger percentage of your community is available and active. The optimal time to publish on Instagram will be determined by this along with the kind of content you're uploading.
For example, it makes little sense to share an educational video or picture on a Saturday, when the majority of your audience is resting and enjoying the company of their loved ones. So you should write such a post for Monday or Tuesday instead of posting informative or inspirational content on the weekend.
With that, we reach the end of the best practices section, let's move on to some of the best times to post online according to different research studies!

Ideal Time To Post on Instagram
1) Sprout Social's 2022 Data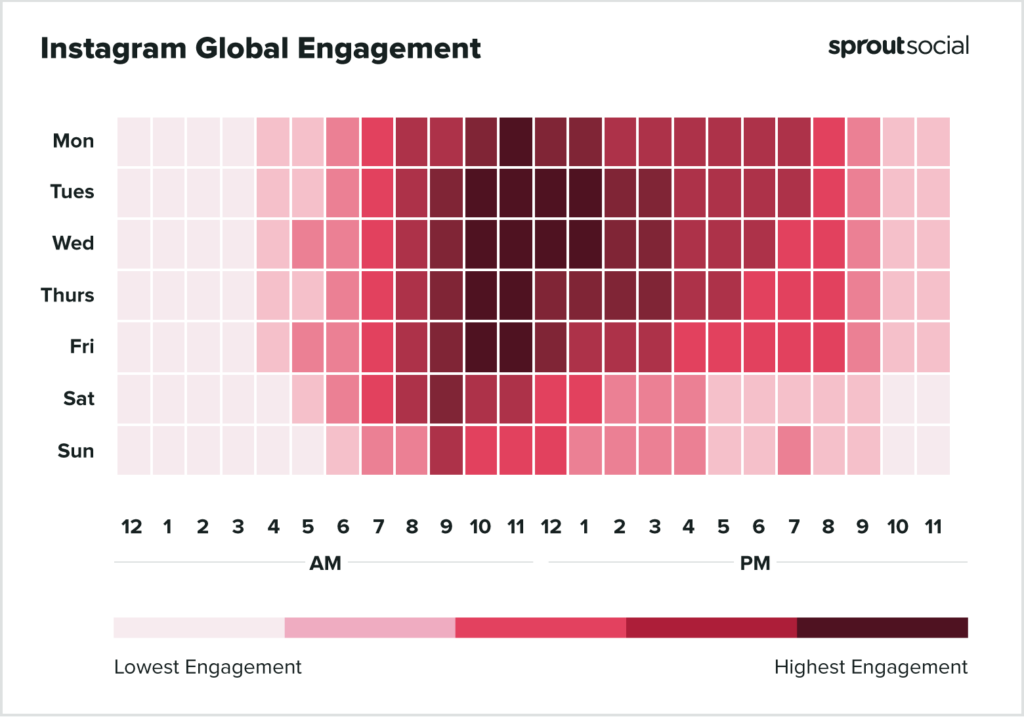 In 2022, Sprout Social, a social media optimization service, examined consumer data to determine the hours of the day when Instagram posts receive the highest response. The findings of the study are displayed in the chart below. They discovered the following for the ideal Instagram posting times:
●     Thursday and Friday 10 a.m. to noon,
●     Tuesday and Wednesday 10 a.m. to 2 p.m.,
●     and Monday at 11 a.m.
They also discovered that Tuesdays and Wednesdays are generally the best days to post on Instagram. Additionally, they observed that weekday midday interaction became denser, with peak hours falling between 10 a.m. and 1 p.m., but evenings on weekends continued to offer more possibilities for engagement. They also went into an industry-specific breakdown of the best timings for each sector. This is a list of the best times to share content for different industries in the US:
●     Tuesdays at 10 a.m. are the optimal times to post on Instagram for educational pages.
●     Thursdays at 7 a.m. are the optimal times to post on Instagram for health.
●     Wednesdays at 6 a.m. are the ideal days to post on Instagram for finances.
●     Sundays between 3 and 4 p.m. are the optimal times to post on Instagram for consumer products.
●     Thursdays at 11 a.m., Fridays at 10 a.m., and 3 p.m. are the optimal times to post on Instagram for hospitality.
●     Tuesdays between 10 and 11 a.m. are ideal for posting on Instagram for the press.
●     Wednesdays from 10 a.m. to noon are the optimal times for eateries to post on Instagram.
●     Wednesdays at 8 a.m. and Fridays at 10 a.m. are the best times to post on Instagram for IT.
With that, we've reached the end of Sprout Social's research study, let's get into another study by the Instagram Marketing platform Later.
2) Later
Later, a top Instagram promotional tool began researching when to publish on Instagram in 2018. To discover the optimal time to publish on Instagram, they combed through 35 million photos (excluding Reels and IGTV) and published their results in August 2021. These are the ideal times to post on Instagram, based on their data.
●     6 a.m. is the ideal time to post to Instagram.
●     Saturday and Sunday are the greatest days to post on Instagram.
●     Sunday morning at six o'clock is the ideal moment to post on Instagram.
●     Wednesday before 10 AM and 4 PM and Thursday from 9 PM and 11 PM are the worst days and times to post on Instagram.
The ideal times to post in local time across many time zones is another intriguing area of inquiry. Later discovered that the following times were ideal for posting for various regions:
●     6 AM–8 AM (Central) for the US and Canada
●     12 AM–6 AM (Western – PST) in the US and Canada
●     4 am to 6 am in the UK
●     4 AM in South America
●     6 p.m. to 8 p.m. in Western Europe:
●     6 a.m. in Africa
●     5 a.m. to 7 a.m. in Eastern Europe
●     3 a.m. in the Middle East and South Asia
●     11 PM to 4 AM in East Asia and Southeast Asia
●      11 p.m. to 2 a.m in Australia
The reasoning behind this data is quite straightforward: by publishing earlier in the day, accounts profit from fewer competitors in the market. Worldwide, the majority of posts are shared between 9 AM and 1 PM each day. Additionally, by posting sooner, profiles can also capitalize on traffic from different users during their initial scroll of the day, even if that occurs several hours after the post was uploaded. They claim that by posting early each day, irrespective of when your demographic uses the app most frequently, you give your product the highest chance of being noticed by them.
3) Hootsuite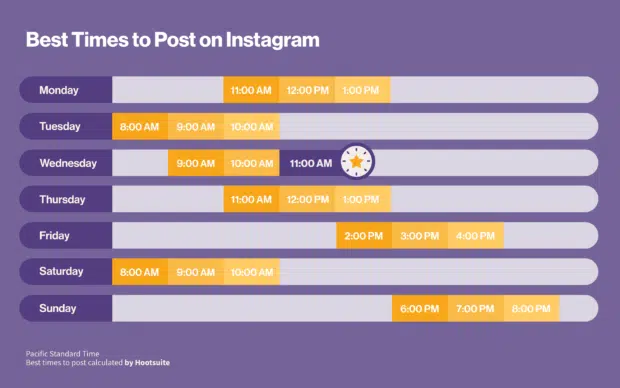 Similar to Sprout Social, social media management and software suite Hootsuite posts when interaction is at its highest. They divide it as follows:
●     Monday at noon is the ideal time to post on Instagram.
●     Tuesday at 9:00 AM is the ideal time to post on Instagram.
●     Wednesday at 11:00 AM is the ideal time to post on Instagram.
●     Thursday at noon is the ideal time to upload to Instagram.
●     The ideal time to post on Instagram on Friday is at 2:00 PM.
●     The optimum time to post on Instagram on Saturday is at 9:00 AM.
●     On Sundays, 7:00 PM is the ideal time to post to Instagram.
HootSuite does a combination of the first two companies, they agree that posting early is beneficial. But they also urge users to figure out when their audience is active and online. Because posts are not displayed in sequential order on Instagram, publishing when your following is online can have a big impact on engagement. Barely 10% of your followers can view your post on Instagram following the 2022 algorithm upgrade.
Because of this, Instagram prioritizes users who can maintain a high level of activity and engagement among their followers. The secret to success, while your target or potential audiences are online, is to publish frequently with outstanding quality.  An Instagram calendar or schedule is something you need to consider creating to keep up with such content demands.
But bear in mind that you can post more frequently than usual provided your material is high-quality and useful to the target audience. Instagram users, however, may become irritated with marketers if they publish numerous images from a particular event hastily. It's regarded as a current form of spam and may suffer from Instagram's algorithmic consequences.
The ideal way to upload many photographs is to use an Instagram carousel to combine them into a single post. By doing it in this manner, you can deliver quality material and upload a post at a time that is most convenient for your audience while avoiding spamming them. Now that we've covered some of the best timings to post and the do's and don't's of posting, let's get into how you can figure out your perfect posting times.
Key Takeaways
First, decide whether you want to increase brand exposure or user engagement. According to your objectives, you might take a different strategy for scheduling your Instagram content. Additionally, your Instagram insights and statistics are your best source of knowledge for determining the optimal times to post. Access to data on overall reach, exposure, website clicks, account views, and interaction on Stories, Posts, and Reels are made possible via your profile analytics.
You may use this data to gain insightful tips and knowledge on the best times to publish on Instagram to reach your target audience. Therefore, you must extract your audience data from your Instagram account in order to identify when is the optimum moment for you to publish. Even with all the information available, it can be impossible to keep ahead of all the constantly shifting variables in online marketing.
A robust scheduling tool is your best hope for getting Instagram timing correctly. You can schedule posting times for each day and post in advance using suitable scheduling software. You'll find it extremely helpful to use a scheduling tool to keep track of the diverse time zones and busy periods.