Instagram Stories offer brands and influencers a powerful manner of appealing to audiences worldwide. So when we start creating Stories, we expect the view counts to gradually rise with the increase in followers and when we gain more traction on the platform. Instagram Story views can fluctuate depending on several combined factors.
In short, Instagram Stories increase your visibility and engagement, and can even impact purchasing decisions. In fact, the Instagram Story element was created to allow businesses to post fleeting photographs and clips with their audience to emphasize what sets them apart. Moreover, Stories give your fans a brief look into what goes on behind the scenes, which they genuinely enjoy.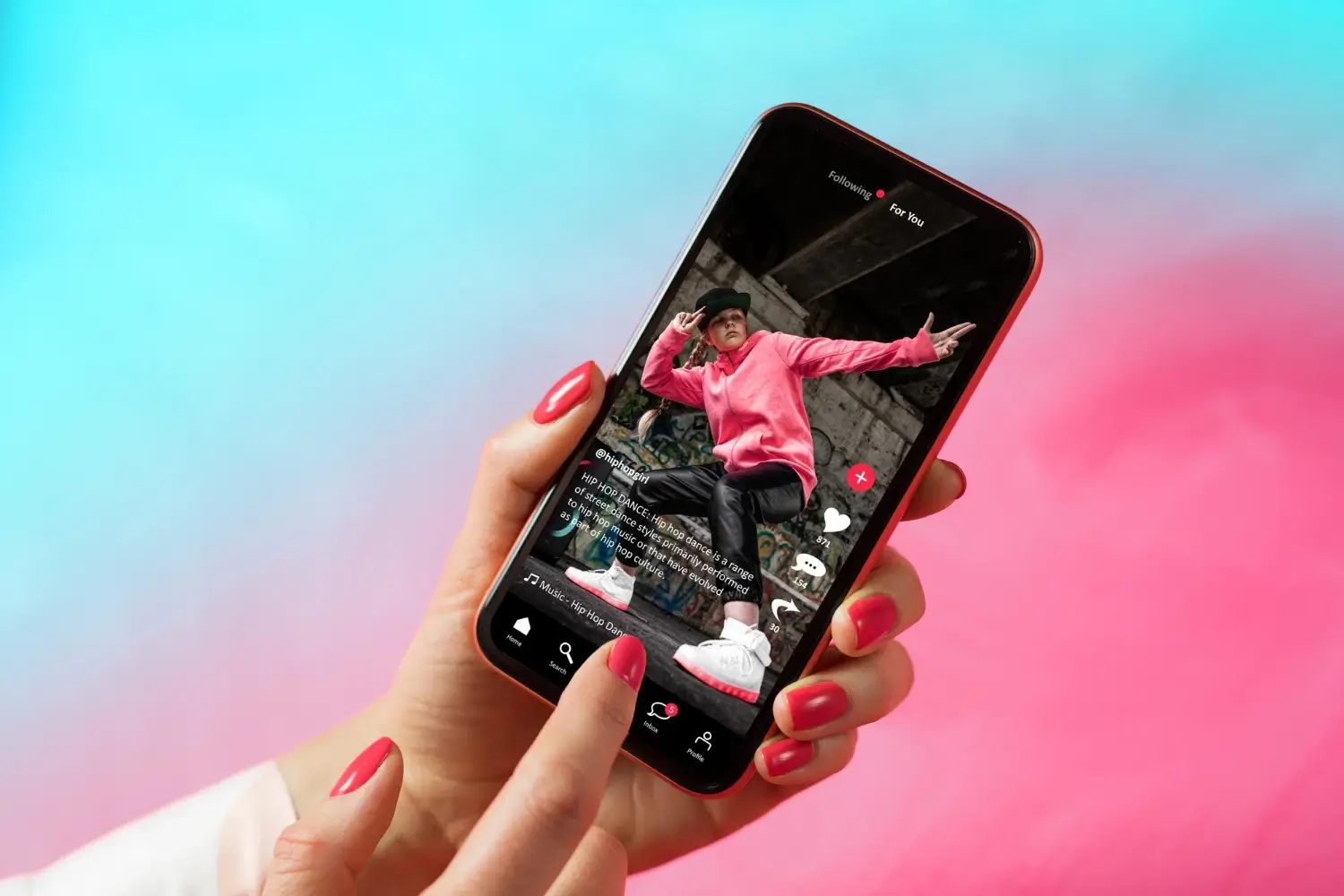 Stories may seem like frivolous, brief images or videos to most users of the App, but they extend far beyond bringing a few laughs or views. Recent research shows:
●     Instagram reported in 2019 that 500 million users utilize and watch Instagram Stories daily. Instagram hasn't released new statistics since 2019, which is a long time in social media circles, so it's most certainly increased.
●     After viewing a business in a Story, 58 percent of users believe they're more attracted to it. Approximately half of Instagram users also say they've browsed a webpage to buy products or services after discovering it in Stories.
●     Instagram Stories account for a quarter of all ad income on the app. Even though Stories advertising may not go as far as posts, they are expected to generate about $16 billion in worldwide net advertising revenue by 2022.
●     On Instagram, 70% of Generation Z and 59 percent of millennials view stories. Instagram stories are becoming increasingly attractive among the world's main populations—Millennials and Gen Zers, as per-user data.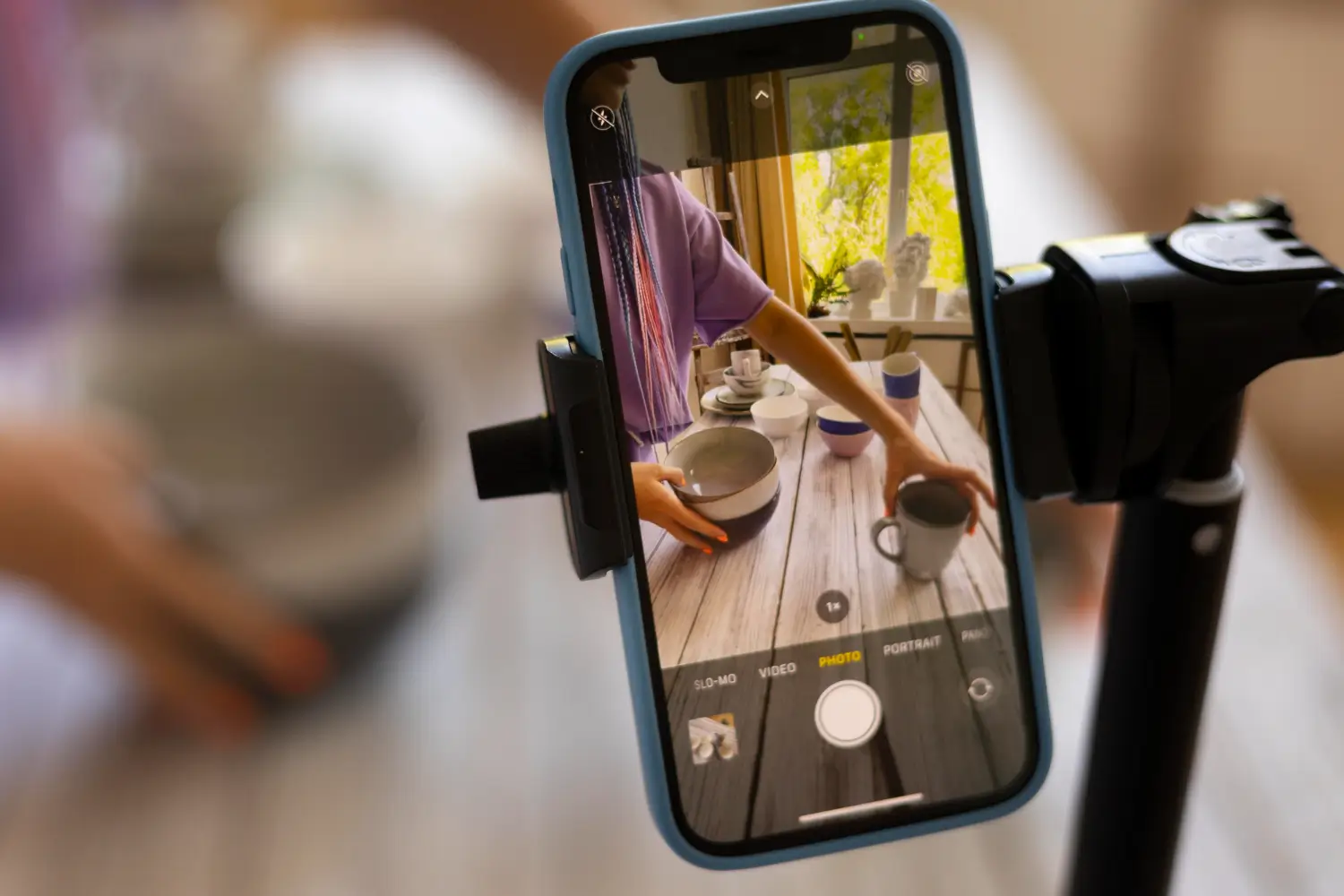 Moreover, the stories feature has established a whole new world of possibilities on the platform, as evidenced by Instagram stories statistics. This is where genuine, life-inspired content blooms before vanishing after 24 hours unless you store it in the tales archive. Stories, generally speaking, may pique attention, develop trust, and drive user interaction and activity in a short amount of time.
Instagram Stories can help your company connect with customers, enhance engagement, and increase revenue. You can't grow, though, unless you know which of your approaches are effective and which aren't. You must assess your existing Instagram Stories performance in order to develop an effective plan.
As you are probably aware, the stories of people you follow stay at the top of your feed with a colorful ring to signify that a new story has been shared. When you share a brand new Story, your viewers will be alerted, making it more difficult to miss than a typical Instagram post. According to an Instagram story study, sharing up to 5 stories every day sustains retention rates at above 70%.
Huge numbers of Instagram users—86.6%—post stories. Approximately 87 percent of Instagram users regularly share information with the stories feature, not just monthly but every day, with a sum of 1 billion monthly regular users. Plus, Stories give fans a sneak peek into what brands do behind the scenes, which they adore. Stories provide a more realistic glimpse of events and offer you more potential to impact your audience than a perfectly edited and formed snapshot on your Instagram feed.
Instagram Stories can be a fun informal content format for your brand to experiment with, but it can also be a great method to get more people to follow you, read your blog, buy your product, or simply gain more visibility. It's easy to see why the feature has gained in popularity since it was first made available.
You can spice up your Instagram Stories with a number of exciting hacks and in this article, we'll explore the different ways to share multiple photos in one Instagram Story.

Let's first discuss Instagram Stories and how to create one before moving on to how you can post multiple pictures in one Story.
What are Instagram Stories?
Instagram Stories are vertical picture or video slideshows that vanish 24 hours after being shared. While clips can last up to 15 seconds on each slide, photos only appear for seven seconds.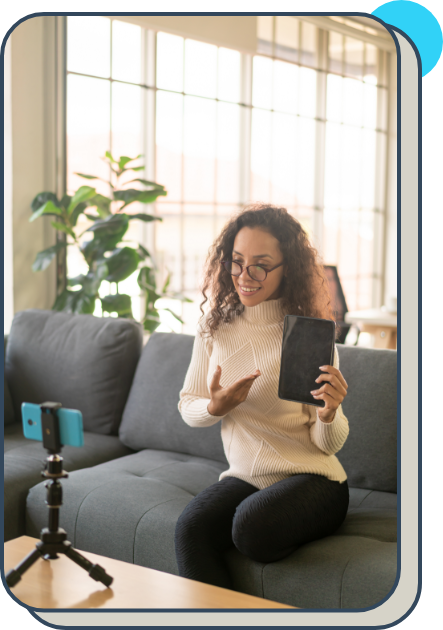 A strip at the top of your page displays Instagram Stories from profiles you follow. A purple and orange band flashes surrounding a user's profile image each time they publish a new story. By selecting a user's profile photo, you may view their Instagram Narrative. The story will be broadcast in chronological succession and appears in full size. Swipe to continue to the following person's story or hold to go backward or forward.
Now that we know a bit about what Stories are, let's jump right into the basics of making an Instagram Story.
To post a story, you must first complete the following steps:
1) Select the "+" button in the top right corner of your screen, then tap "Story" in the bottom right,
2) Another method of creating a Story is to simply swipe right on your screen, and the feature will slide into view.
3) Then, at the bottom, click or long-press the record icon to snap pictures or videos.
4) Once you create the Story you can share it with your followers, just remember to archive it after 24 hours if you haven't made that an automatic feature.
This is the simplest way to share Instagram stories from your profile. If you want to create Stories that are more dynamic and shareable Instagram offers several unique and fun features to spice up your next Story.
Creating and uploading high-quality Stories on Instagram is a definitive pathway to engaging audiences worldwide. But coming up with innovative and interactive ways to do this can become exhausting over time, especially if you post daily or weekly.
An easy way to keep things interesting is to try different Story formats and incorporate multiple images in one post. In the next section, we'll get into some ways to post multiple images in one Instagram Story and some fun hacks to create engaging Instagram Stories.
How to post multiple images in one Instagram Story
There are various methods for adding multiple photographs to an Instagram Story at the same time.  The first way lets you choose up to ten photographs and videos from your photo library, which are then uploaded to your Story as ten independent slides.
The second technique is to layer numerous photographs as stickers on the same slide, and the final method is to make a collage using Instagram's built-in tool called Layout.
By combining many photographs, you may provide the most visual information in a single dynamic Instagram Story moment. This is true for both brands and content creators. For example, travel influencers who want to share their favorite moments from their most recent trip can greatly benefit from creating and uploading multiple photos in one Story.
Instagram Story photo collages are a powerful feature for all businesses and brands as they add an element of excitement and intrigue among followers. Here's the first method to upload multiple photos on your Instagram Story.
Each Picture as a Separate Story
●     Launch the Instagram app. To open Stories, tap the plus (+) icon over Your Story or swipe right on the main screen.
●     If your Instagram Story currently has no live postings, the plus button will display at the top of the display.
●     To access your Camera Roll, tap the photograph icon in the bottom-left corner of your screen.
●     At the bottom-left, a snapshot of the most recent photo you captured will appear.
●     Tap Select, then choose up to ten photographs or videos. Then, to proceed, tap the arrow in the bottom-right corner of the screen.
●     To upload multiple photos at once, tap "Select."
●     Customize any photo or video on this page with writing, stickers, or sketched lines. When you're done, tap the arrow in the bottom-right corner of the screen.
●     Tap the circle next to the audience you want to reach, and tap Share.
The first way lets you choose up to ten photographs and videos from your camera roll, which are then uploaded to your Story as ten independent slides. The order in which you select the photographs, similar to an Instagram post, will be the order in which they display in your Story.
The next method is an easy way to add multiple pictures in a single Story.
The layout feature
●     As usual, tap the Plus icon at the top of your screen and open the Instagram app. Choose the Story feature. This will take you to your camera roll. But don't get distracted by all those lovely images! First, we must enable the create mode. To do so, click the camera icon.
●     A list of icons can be found on the left side of the screen. Tap the third icon from the top: a square with lines. This symbol is essentially a grid with four lines, this is the layout feature.
●     Selecting the Layout icon will bring up a layout quadrant on your display. You can now add a picture to each square within by capturing a photo or uploading something from your camera roll. Let's first understand how you can take live photos and add them to the layout.
These are some steps to follow when taking live images with the layout feature.
●     To snap a photo, simply tap the photo-capture button: the white circle in the center of the screen.
●     When you capture a photo, it will fill the top left corner of the frame. Continue taking three more pictures.
●     To delete something and start again, tap the photo, then the delete icon.
These are some steps you can follow when uploading images from your gallery using the layout feature.
●     Choose a photo from your photo library. To access your camera roll, tap the square camera icon in the lower-left corner of your screen.
●     Tap the photo you want to appear in the top left area. Repeat until there are four photographs on the screen.
●     To delete something and start again, tap the photo, then the delete icon.
Point to note: the Instagram Layout feature only allows up to six photos. So if you want to layer multiple images in one Story, this may not be the best method to follow.
Multiple Pictures in one Story using the Sticker feature
●     Launch the Instagram app. To open Stories, tap the plus (+) icon over Your Story or swipe right on the main screen.
●     To access your Camera Roll, tap the image icon in the bottom-left corner of the screen. Choose a photograph. At the top of your screen, tap the sticker icon. Scroll down to the photo sticker and select it.
●     Choose the image you wish to insert. Tap each image to modify its shape, drag it to change its position, or pinch it to alter its size. Repeat this process until all of your photos are displayed on the screen. You can move and change them as you choose.
●     When you're done, select Your Story or Close Friends to share the post. You can also reshape your photographs by tapping them.
If creating your collection of photos in Instagram Story create mode isn't producing the desired results, there's good news: there are plenty of applications available to help you create the multi-image picture of your wishes.
These are the different methods of adding multiple pictures in one Instagram Story. Let's take a look at some other interesting ways to add attention-grabbing elements to your upcoming Instagram Stories.
Create templates and access backgrounds for free using apps
Not all of us are brilliant designers. However, it doesn't necessarily imply that our Instagram Stories can't be visually stunning. For all content designers who frequently fret about their fairly mediocre visual design abilities, Instagram Story templates are a life changer.
These designs consist of pre-designed displays with changeable text, images, and transitions. Employing the same theme for all of your Instagram Stories will give them a consistent structure and look, and it's completely free. Numerous template options are available on graphic design websites like Canva and Spark Post.
The most popular design tool for this is Canva. On the webpage of Canva, type in "Instagram Stories template," and options will start to appear shortly. Choose the one that resonates with you the most and modify it accordingly.
Every component, including the typeface, content, color scheme, and photos, is modifiable. You can submit the brand's logo and the appropriate graphics if you have created a new product and want to announce the exciting news. But your decision will determine your level of success. The template should be chosen and modified to reflect the style and tone of your social media presence.
Use translucent overlays to capture the gaze of your viewers
To attract attention and increase participation, your Story needs to grab viewers' curiosity on Instagram. Intrigue is one trait of people that you can use to your advantage to achieve an objective. People are curious beings who like to know what's happening in other people's lives, particularly the lives of well-known figures.
People are more driven to research when they are curious. To keep your audience interested, as a brand you can drip-feed interesting information into their content and promptly provide previews. Fill the gap of knowledge between users' present understanding and what they desire to know with interesting information if you want to generate excitement for your impending launch. Give them just enough details to pique their interest and leave them craving more.
Transparent layers are one of the coolest Instagram Story tricks to attract viewers. With the aid of these overlays, you can hide crucial details or merchandise while still letting viewers know that something big is coming. To apply a transparent overlay to your Instagram Stories and make them gorgeous, follow the instructions below:
Add your Story, and upload the picture or video.
"Draw" can be chosen by clicking the three dots in the top right corner.
Pick your favorite color for the highlighter pen.
Until an overlay covers your picture or video, tap and holds your finger on the screen.
Additionally, one of the Instagram Story tricks you can use is to add a question sticker. Ask fans to identify what the news might be with a question sticker that you paste on the overlay.
Always opt for a vertical content
The vertical video format is a type of video representation that uses portrait rather than landscape mode. To put this into perspective, most Youtube videos are directed and produced in landscape mode, but TikTok videos and Instagram stories are filmed and edited in portrait mode. Vertical video appeal is a comparatively new trend in the social media advertising world. Because of its use in apps like Snapchat, Instagram, Facebook, and, most recently, TikTok, it has just lately become mainstream.
According to one survey, mobile accounts for more than 75% of video consumption, thus the emergence of vertical video isn't entirely unexpected. Not only that, but around 94 percent of mobile users hold their devices vertically. There's nothing wrong with recycling existing creative assets for IG Stories if you're just starting started.
Instagram will automatically optimize current content for the Stories medium if you want to place Stories advertisements. However, if you organize and film your Stories footage in a vertical orientation from the start, you'll get improved returns. The best part is that you don't need to go all out. Because brand-shot Stories from mobile appear very much like the content that ordinary users share. So whenever your film or shoot your next Story, ensure that it suits the vertical orientation.
Add a fresh backdrop by layering a photo on top of a feed post Story
As you now know you can alter the background color, the next step is to also include a background photo from your media library when you upload a feed post to your stories! This is how to add a photo to the background of your Instagram Stories:
Choose "Add post to your story" after identifying the post you want to publish on Instagram.
Choose the Instagram "Add from Camera Roll" sticker by tapping the sticker tray. Choose the picture you wish to utilize as the background for your story by scrolling through your photographs.
Expand the extra photo with two fingertips and drag the feed picture to one area of your Instagram Story display (in a pinch motion). Press and hold with your finger the first feed post while doing this. It will move to the top of the screen as a result.
As people often tap here while browsing through stories, placing the feed post on the right side of the screen will improve the likelihood that users will select it.
You must select an Instagram aesthetic if you want to produce a visually stunning Instagram feed. An Instagram theme will lend your feed a unique appearance and vibe and increase user recognition of your profile. You can employ a variety of different Instagram aesthetics, so make sure the backgrounds and colors of the stories you share fit your theme flawlessly.
Design a rainbow effect to add fun colors to your Story
Making fascinating and distinctive images has never been more important than it is now on Instagram. Sticking out on the site and engaging your audience by clicking through to the finish of your content can be difficult due to the constant stream of fresh Instagram Stories. A little rainbow writing, with all its technicolor ombré possibilities, is a proven way to cut through the digital noise. Dynamic photography and video material that expresses spontaneity and realism are the first steps toward building a large following.
This is how you do it:
1. Enter your text. Write down your content using the type tool, choosing the appropriate font.
2. Make your text stand out. You can choose to select only a letter (or word) or the entire sentence when you tap on it. Select all, then move on to Step 3.
3. Click to reveal the color gradient. Holding down your finger on one of the colors above the keyboard will cause a rainbow gradient to display while your text is highlighted.
4. Build a rainbow. It's time to perform some fingertip exercises. Drag one fingertip along the gradation while simultaneously dragging the other fingertip along with the text. After choosing your preferred color scheme, carefully affix the finished text to your image.
Here's one that might or might not be on your mind already. A tool that appears to have sparkles flowing out of it may be found in the paintbrush option under the Instagram stories editing tools. This will give your stories a radiant quality. It's ideal for underlining details in your images, emphasizing text (you also can do this with the neon text option), and, yes, painting on the halo that you so richly deserve! A unique method to draw attention to anything outstanding in your image on Instagram is to draw a halo around it.
Select the brush device icon at the top of the screen to achieve this look.
Select the neon tool by clicking on it (it is circled below). Tap whatever color you want to select at the bottom of the screen.
Next, create a circle around the item you wish to have a halo effect on. Make sure to begin drawing from the area where the halo will be added after you erase it.
The eraser tool is now selected; it is located at the very right. Drag the slider downwards to reduce the size of the tool on the left side of the page. Then use your finger to erase the surrounding area to make it appear as though the object is featuring a halo.
Utilize the eraser feature to captivate your viewers
On Instagram Stories, the eraser tool may be used for more than just erasing. It's also a fantastic method to reveal images buried beneath color layers. That is to say, you can add a layer of color and then remove it. Whenever it relates to Instagram Stories, the eraser tool provides a tonne of untapped possibilities.
This tool may produce a variety of captivating effects that distinguish your Stories. With a little imagination, you may use this straightforward technique to truly impress your Instagram followers. You must follow these steps in order to apply the eraser tool for Instagram Stories effects:
Add a picture to your Story.
Sketch all over your image with the draw tool.
Use the eraser tool to remove specific portions of your drawing. This can result in a 3D effect.
You can utilize the eraser tool in a variety of ways to add stunning design elements to your Instagram Stories—this is just one of them.
3D or Text Shadow effects with your fonts
Open the home tab for Instagram.
To access Your Story, swipe right or click the symbol in the top-left portion of your screen.
After that, by clicking the gallery symbol, take a picture, create a video, or share a picture from your camera roll
Additionally, you can also create a background that is full of color in place of these choices. Employ the Create mode in this situation.
Click on the circular icon in the bottom-right corner to choose your color.
Press the button.
Somewhere at top of the screen, select the text icon and start typing.
Hit Done.
Enter the words once more, but this time make it black. Select the white text next, and then layer it on top of the black lettering.
Remember that you can change your Story by including emojis, GIFs, and drawings if you so desire. Additional options include:
●     Launch Instagram Stories.
●     Add any text part first.
●     Just copy and paste your text.
●     Adjust the color to your liking.
●     Position your text in front of the original text
This gives your Instagram Stories a unique flair and attracts the attention of your devoted fans!
Create luminous emojis using the neon text option
Users may exhibit their uniqueness and imagination in ways other than through standard posts on Instagram Stories. Instagram followers take Stories seriously and devote a lot of time to developing them even if they only last for a brief while. You may include gifs and emojis in your Instagram Story to give it even more flair. These whimsical icons give your Story dimension. This section will demonstrate how to include some fun emoticons in your Instagram Story.
To help your emoticons stand out on Instagram Stories, use this simple and amusing trick.
Learn how to add a standard emoji to your Story before moving on to the neon emoji effect.
To begin your Story, tap the + icon.
Turn the dial to "Story."
You can upload or record whatever you desire.
In the top right corner, tap the text icon that reads "Aa."
On the keyboard on your device, tap the emoji symbol to begin adding the emojis you choose.
For neon emojis, follow these instructions:
Launch Instagram Story.
Press the text tool.
Include an emoji
Find the neon typeface or font you like by adjusting the font choices.
The many font choices will give the background of a specific luminosity to your emoji.
With that, we reach the end of this section. These were a list of ways to make your Instagram Stories more engaging and interactive. But before we sign off, one thing to keep in mind is the importance of consistency when posting Stories. Posting once a day or whenever it's convenient limits your Stories' capacity to reach your target audience.
However, be sure that whatever you upload is of optimum quality. The Stories of users you follow appear at the top of Instagram. The most relevant ones appear near your profile logo, however, in the app, only 4 Stories appear at once. To remain in touch with your viewers, you must post frequently.
It's a good idea to use a social media planning or content calendar for your Instagram Stories. Assuming you maintain an Instagram Business profile, you can create and organize Instagram Stories using Facebook's native Business Suite. If you only publish to Facebook and Instagram, Facebook Business Suite is a wonderful tool. But most contemporary media marketers can save time and effort by using a social media management platform and managing all social networks from a single platform.