Christmas felt a lot different last year due to COVID and lockdown, and it will be like this in the coming few years until everything falls to normalcy. Last year, we could not visit our loved ones and decorate Christmas trees together like before, nor were we able to sleep in the same house and wait for present openings in the morning around the fireplace. Christmas bazaars and shops were also closed due to lockdown.
But that doesn't mean Christmas celebration didn't happen the previous year. With all the uncertainty last year, Christmas festivities were different, but the spirit remained the same. People celebrated it with the same zeal and enthusiasm.

Christmas is an excellent time to rethink your marketing strategies and re-launch your brand communication even in a pandemic. To say that 2020 was a turbulent year would be an understatement. Still, businesses are doing everything they can to end the year on a high note with positive, emotional, and innovative social media Christmas campaigns.
In this article, we have compiled the best and most creative social media Christmas campaigns for 2020 to help you design your own for your brand to win your audience over even in this uncertain situation.
▪ Coca-Cola-The Letter
Coca-Cola celebrated the magic of Christmas with the launch of
new marketing campaign, 'The Letter' with the thought of "This Christmas, give something only you can give", which captured an adoring father's epic journey to the North Pole to make his daughter's Christmas wish come true.
The ad was to encourage people to be truly present with one another amidst the challenges of 2020. The whole campaign prioritized family and community, recognizing that the real magic of Christmas is connecting whether virtually or in person. This ad crowned the most effective social media Christmas campaign of 2020.
▪ UPS-#WishesDelivered
#WishesDelivered is a donation based promotional campaign. In the festive season of Christmas, it is a wonderful example of combining genuineness and good deeds. Users were encouraged to post and comment using the hashtag with their biggest Christmas wish, and UPS chose lucky winners and granted their wish. The best part is that, the campaign also raised money for various charities by donating $1 for each time a hashtag is used on Facebook, Twitter, or Instagram.
▪ Spotify-#SpotifyWrapped
Spotify has been giving us the gift that keeps on giving for the past few years: Wrapped, a curated look back at the music, artists, and genres we've listened to and liked over the previous year. It also provides you to listen to old favorites as well as Christmas music during the month of December, which is always a good thing and we all can agree that music did help keeping spirits lifted in 2020.
▪ Starbucks-#GiveGood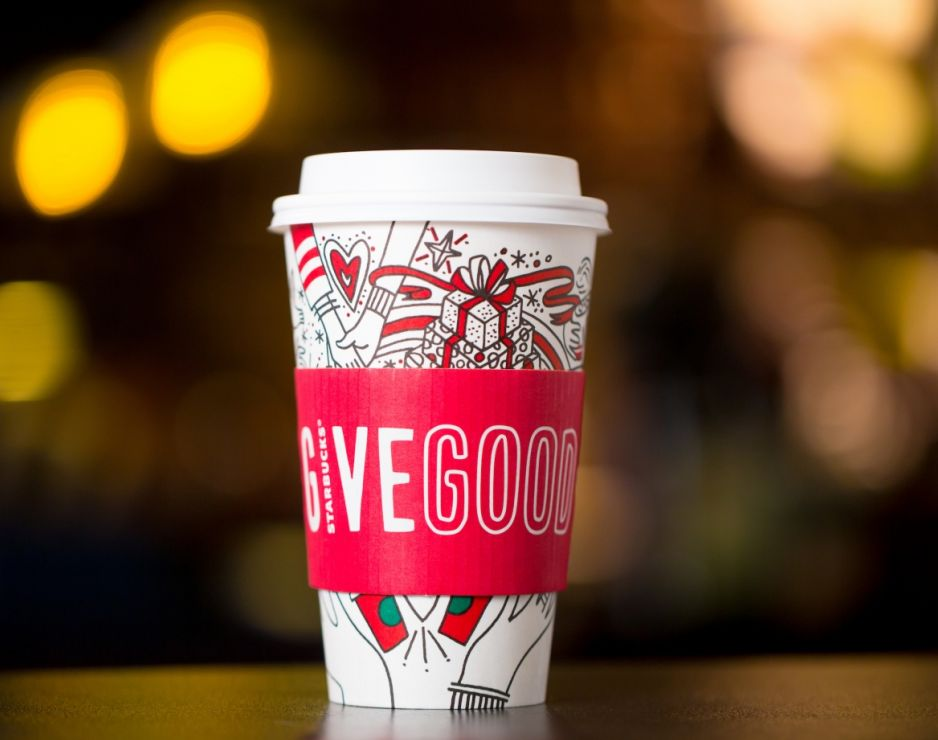 Starbucks announced "Project Give Good" in 2017, which included gift cards that allowed customers to take a break or catch up with a loved one over coffee. To increase engagement, they also released new cups with plenty of white space that customers could color and personalize for themselves, in order. Starbucks asked customers to use the hashtag #GiveGood to share photos of their cups. That's one way to get into the holiday spirit and simultaneously promote content generated by users.
▪ Aldi-Kevin The Carrot Returns
For it's Christmas ad campaign last year, Aldi brought back it's successful and popular Kevin The Carrot character, aiming to create on what appears to be a winning festive formula. Creating your own unique character to display your brand and feature in Christmas campaigns can increase engagement positively.
This campaign takes a lovely, clean approach to Christmas advertising, appealing to a sense of family and togetherness while also emphasizing what many people love most about this holiday: the excellent food. To appeal to its audience, Aldi uses this expertise to display mouthwatering Christmas food pictures and recipes across its social media channels.
▪ Budweiser-Wise Men Don't Drink & Drive
A lot of Christmas songs are about driving home for the holidays. Budweiser Prohibition is a clever campaign that accomplishes this in a cool way. The campaign was developed in collaboration with the Department of Transport's "Think!" project. It was aimed to persuade customers not to drink and drive during the holiday season by combining out-of-home and digital marketing.
The year was filled with so many ups and downs. Christmas is the best time for brands to innovatively market their products or services. The success depends on your marketing strategy and the unique presentation of your brand in the Christmas campaigns.

When the world needed Christmas cheer more than ever, these brands have shown great ways of marketing their products while also helping people to connect. These best social media Christmas campaigns can help you with your ideas and planning for the festive season.