A brand might succeed or fail based on its social media presence. Timely posts can establish meaningful and long-lasting ties with your audience. Customers' perceptions of a company can be altered through creative images and text. That's the strength of managing social media. Regardless of how you go about managing social media, whether with the aid of a toolkit or a digital marketing firm, it's imperative to comprehend more than just the term "social media management." Within time constraints, you must balance generating winning ideas, managing several social media platforms, staying on top of potential new marketing growth prospects, and reporting on your progress.
In case this wasn't difficult enough already, your social media teams are always looking to expand. This means that in order to create effective workflows and produce results, you need excellent management expertise.
Social media management involves analyzing social media audiences and constructing a strategy that is specific to them. It also entails producing and disseminating content for social media profiles, keeping an eye on online discussions, working with influencers, doing volunteer work, and tracking, evaluating, and reporting on social media performance and return on investment. If you're now wondering how all this will impact your organization, let's understand what social media management entails and its invaluable importance in the life of a modern marketer.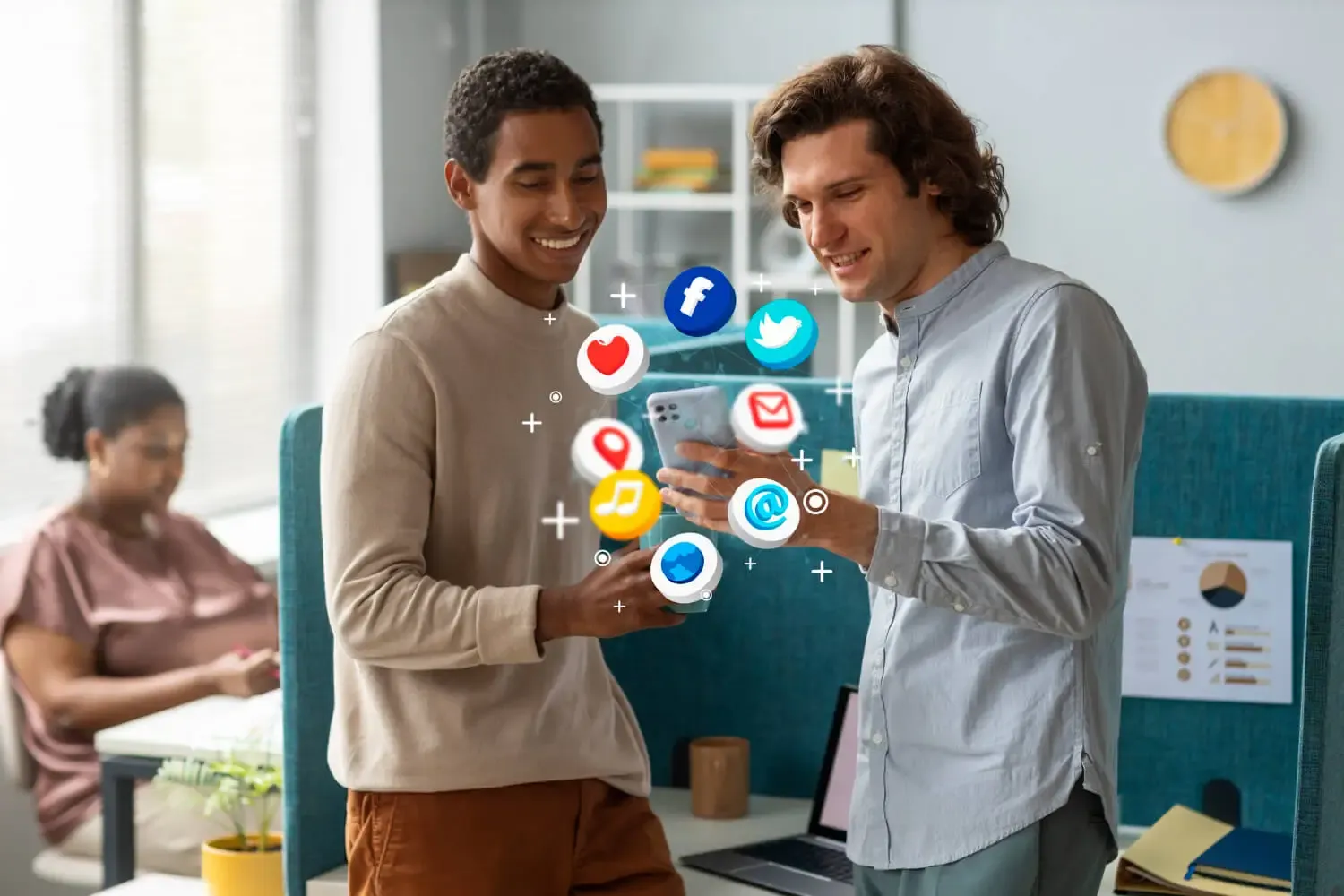 Social media management is the process of carrying out a social media strategy across several platforms, including LinkedIn, Twitter, Facebook, Instagram, TikTok, Snapchat, and TikTok. This is done by developing, planning, evaluating, and curating content for each channel. This could be done as a component of a social media marketing strategy, to boost your personal brand, or simply interact with your community. For most organizations, a social media strategy and presence are equally as crucial as a physical presence.
Taking care of your social media channels' content is therefore akin to designing an alluring storefront display for a brick-and-mortar establishment or making connections at significant B2B events. Finding the time to post on social media is only one part of it. Despite the common misconception that managing social media is a simple activity best left to an intern or junior team member, managing social media is a challenging profession that requires exceptional organization, excellent writing, abstract reasoning, and a thorough grasp of consumers.
The advantages of social media management go far beyond enhancing brand recognition and keeping up with the most recent online trends. The relationships formed on social media can increase brand trust, affinity, and, most importantly, loyalty. We're dissecting every component that goes into creating such social media techniques and strategies in this article. Use these social media management essentials to guide your organization's operations and create a follow-worthy existence on all of the platforms that matter.
Social media is an economical marketing strategy, regardless of your marketing budget. Joining social networking platforms, posting material, answering comment sections, and more are all free. Additionally, advertising on social media is a successful way to connect with your target market and develop an online following. Furthermore, social media platforms like Facebook and LinkedIn can connect you with people all around the world. To engage with specific audiences, you may also use social media sites like Pinterest.
Social media platforms will help brands achieve their goals across the sales funnel, from improving brand recognition to driving retail visits. However, they will require skilled social media teams to execute. The more goals you intend to attain through social media marketing, the more staff you will need to commit to this platform. This demand will ultimately necessitate the formation of sophisticated social media team processes. If you own a large brand, you may even have many teams in various locations and parts of the world, each employing a distinct strategy to achieve different goals.
Now, how can you ensure that all of these people work cooperatively to maximize the value of social media? The solution is to create an optimized social media management strategy!
This guide will explore the different aspects of social media management and how you can more effectively manage your brand across all platforms.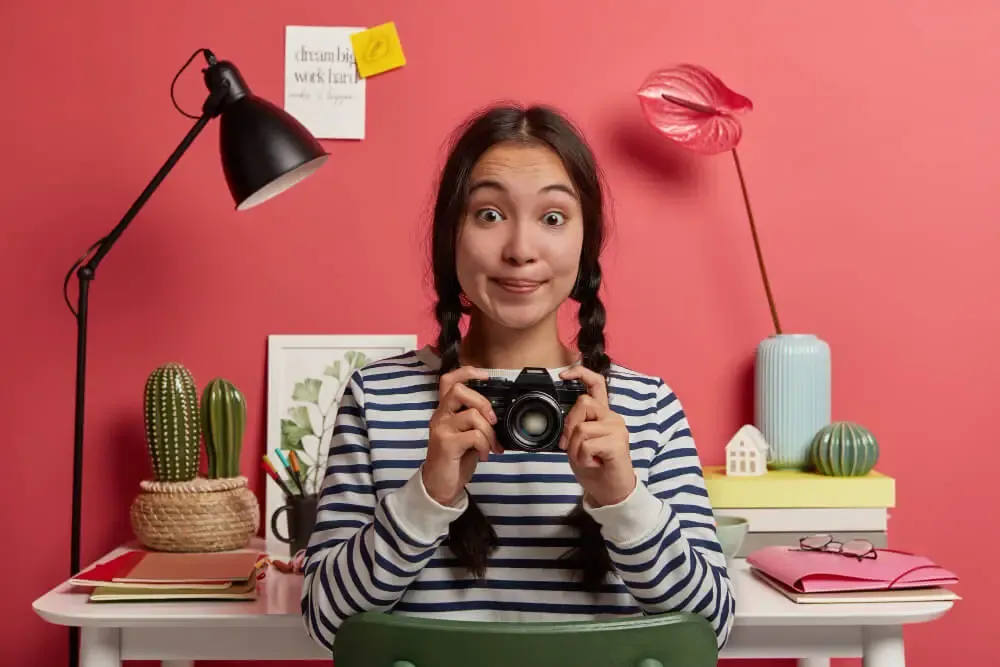 Managing social media platforms is simultaneously an art and a science. Your analytics can help you decide how to invest your efforts, but social media is consistently and constantly evolving. The platform that is producing results now may suffer a setback tomorrow.
Broadening your network approach is a solid way to make certain that you're prepared for whatever obstacles come your way. If you possess a well-maintained footprint spanning the social sphere, an algorithm upgrade on one site will be less of a blow to your system.
A social media management solution becomes essential in this situation. Daily social media posting requires a significant time investment. It evolves into a full-time job when engagement and tracks are taken into account. Businesses may build social operations efficiently with the aid of social media management tools.
Additionally, the majority of social media management systems assist you in locating your target market. These are the consumers who make up the whole potential market for your brand. Concentrating on these people will enable you to develop more persuasive messaging for your social media platforms.
1- IDENTIFY YOUR TARGET AUDIENCE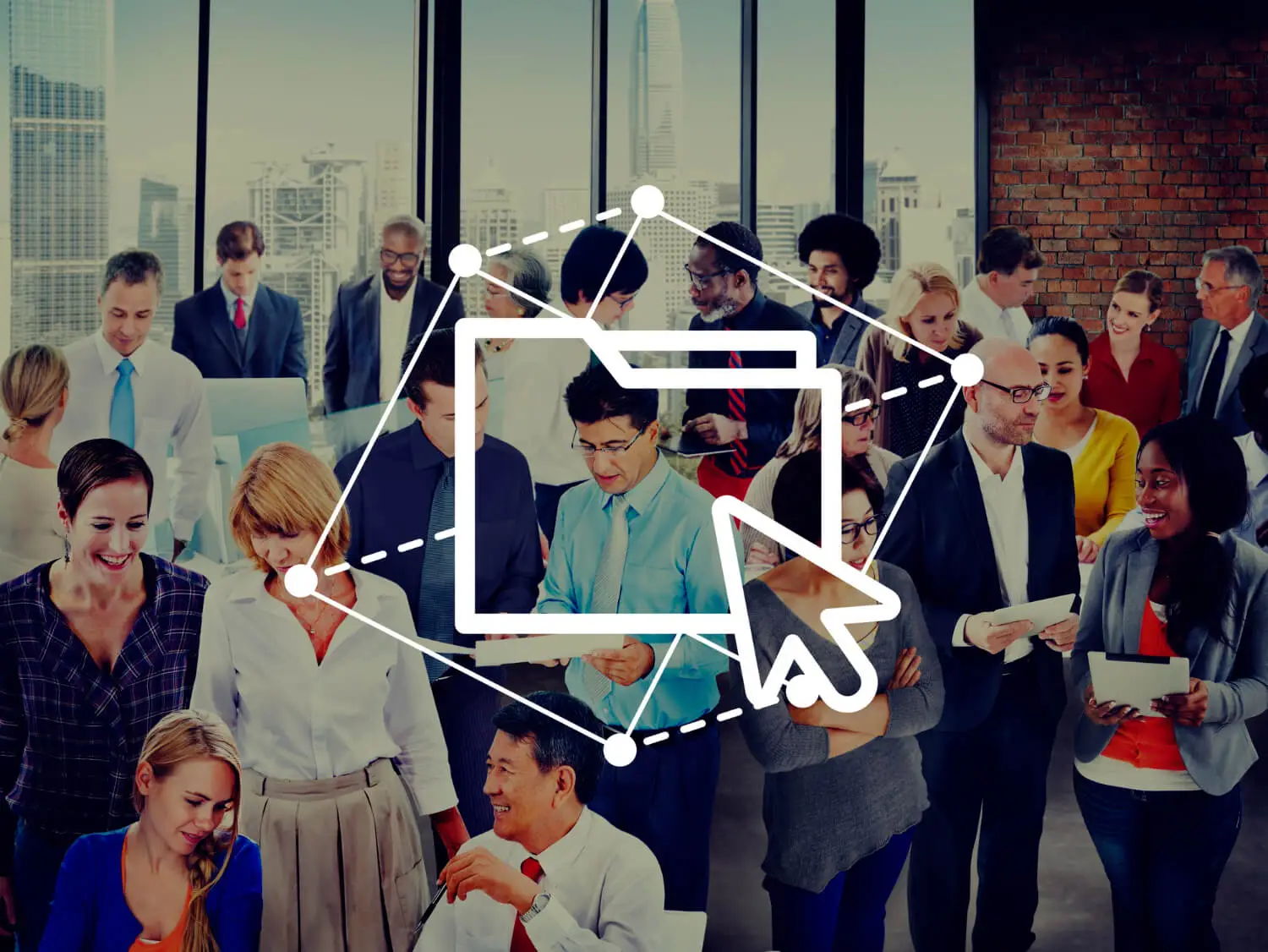 Identifying your target audience on social media is the first step to building an empire across the world wide web. Use the following questions to more effectively identify and engage the target market for your brand:
●     Who are your current customers?
●     What sort of data are they seeking, and why?
●     Where do they turn to for this data?
●     What subjects and historical events attract their interest?
●     What can you understand about them and which businesses they trust?
Your strategy for social media will be influenced by the responses to these questions, including which social media platforms you use, how your business appears online, which trends are popular with your audience, and how you interact with customers.
Knowing your audience better requires ongoing effort. Regularly asking yourself and your team these questions can help everyone maintain a focus on the needs of the consumer. The next step to managing your special media presence is to figure out which platform meets the requirements of your brand's marketing strategies.
2- PICK YOUR PLATFORMS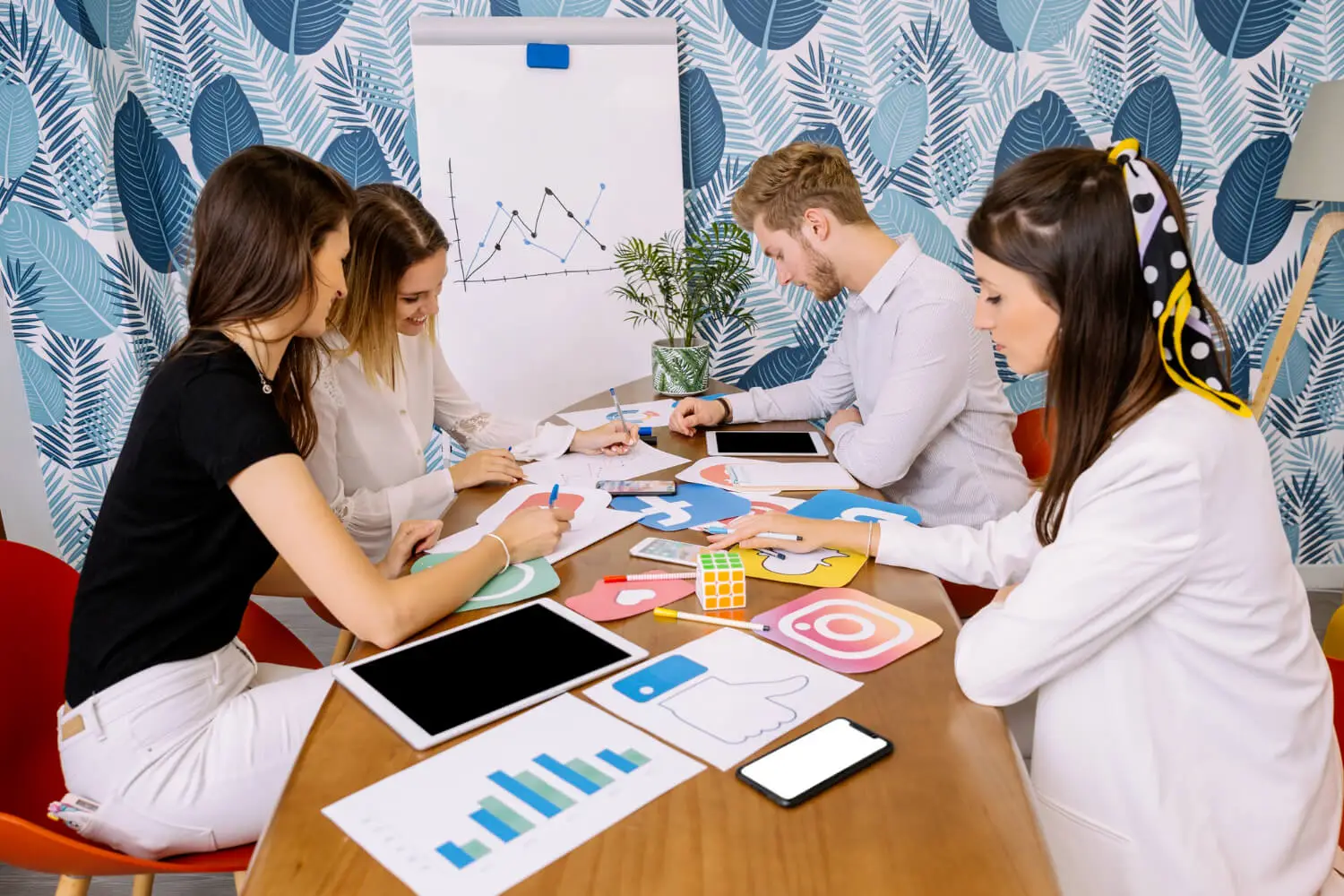 Locating your audience is critical. If you discover through your analysis that, for instance, Facebook is where most of your audience hangs out but that your presence there is weak, you should work to strengthen it.
Consider switching to an alternative channel if your results aren't all that impressive and your clientele is elsewhere. Nevertheless, before you do, consider the following:
●     What are your corporate goals?
●     Will you be able to use the platform effectively enough to generate a return on investment?
●     What are the characteristics of the platform's membership and do they match those of the people you want to reach?
●     Is your target demographic on the platform, and are they active users?
Once you have the answers to these questions you'll have a better idea of which platform to push for content and clicks and which platform to leave behind. The next step to starting your social media journey is to research and analysis of your current social media status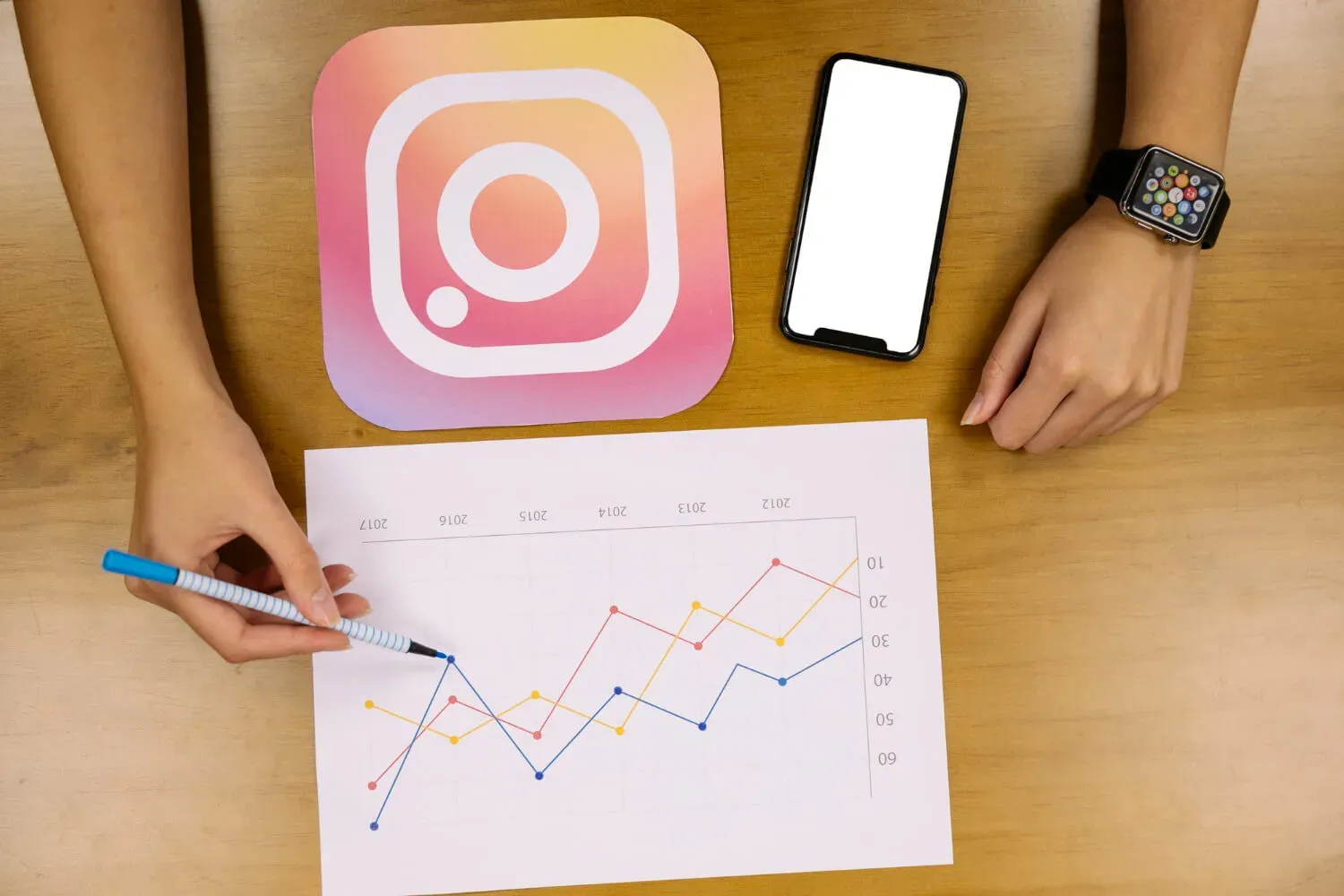 The key to effectively handling social media is to analyze your social media community. Profiling your followers has many advantages, including improving customer interactions, producing more pertinent content, and increasing social media conversions.
On the other hand, if you don't undertake market research first, you run the danger of going in the opposite direction and squandering time and money. By focusing on what best fits your community, you will be able to make greater use of your assets.
Evaluate your key performance indicators using social media monitoring, such as follower expansion, and engagement, including the mean engagement rates for specific months, publishing rate, the most interactive content formats, the best posts, traffic streams, community attitude, inquiry response rate, typical response time, audience preferences, demographics, and behaviors.
Examine the data to find areas that need improvement. For instance, if you notice a decrease in engagement frequency, the cause could be poor content quality, ineffective targeting, or an inconsistent publishing schedule. Zeroing in on such information will ensure that you get your money's worth out of investing and managing accounts across these different social media platforms.
These three steps are essential to kickstarting a smooth social media management journey worldwide. But once you're in the middle of managing a growing follower count, you'll notice how difficult it is to monitor, track, engage, schedule, and create content 24/7. This is when you need to invest in social media management tools of your choosing. These tools must fit your current and future requirements, which means that they should scale alongside your growth on social media. In the next section, we'll cover some of the most fundamental social media management tools and their features.
To properly develop, implement, and measure your social media strategies, you will have to use powerful social media management tools.
1) Tools for content creation
The most crucial—and difficult—step of the social media management strategy is content generation. You should understand which direction your content strategy should go once you've finished researching your audience personas. Yet selecting content forms and categories is just the starting point. You'll have to overcome the issue of creating high volumes of content quickly as your business grows. You're going to require an optimized content pipeline to be able to address this problem.
Use these tools to streamline and organize your content workflow:
Tools for content ideas
●     Social media tracking: Look for online trends you can capitalize on and use them in connection with your brand and niche.
●     Social media analytics: Check out what your rivals are posting to gain inspiration from some of their strongest concepts.
●     Audience analysis: Recognize the content that your audience engages with most by using audience analysis software.
●     Content collection and curation: Find viral posts that are trending and share them using content curation technologies.
Apps like Pinterest and Canva can be brilliant sources of inspiration and content creation resources for your brand's visual aesthetics. Content truly makes or breaks your social media performance, the first step to building a presence is by creating content that makes you easily identifiable among your target audience. You may have the best product, but if your content is subpar, chances are that social media users won't pay attention to it.
2) CRM for in-depth customer segmentation and analysis
Many clients turn to social media as their preferred platform to voice their opinions or raise concerns about your company. Use client relationship management (CRM) solutions to examine the bottom-of-the-channel individuals, sometimes referred to as a known audience, and concentrate on every aspect of the consumer experience (CX). A CRM will enable you to communicate with your audience in an orderly manner, with automated notifications and predefined employee roles and duties.
You can track all of your incoming communications in one place and monitor your teams' performance with filterable feeds so you can deliver superior customer service. CRM software will help you gain a better knowledge of the demographic trends, sales-specific touchpoints in the customers' journeys, and content that ultimately led them to click the payment gateway of your products.

3) Predictive analytics
Having the appropriate tools is crucial because reviewing social media performance helps you understand the impact of your efforts, pinpoint the most effective strategies, and address any weaknesses.
Get a thorough insight into your performance across all channels using social media analytics, taking into account all the important data, such as:
●     Overall engagement rates
●     Most interesting post formats
●     Amount of interactions per 1,000 fans among users
●     Frequency of fan-made user-generated content
●     Number of shares, likes, and saves
To determine who is ahead of the game, you can also check how you stack up against your top competitors in terms of these measures. Any effective social media campaign relies on data-driven choices, including those relating to financial investments. Understanding how effective this investment is and how much money it brings in is crucial as social media marketing continues to receive increasing amounts of funding. In this situation, reporting and tracking are crucial. These two tasks help you understand how the money you budgeted for social media is impacting the bottom line of your company. They also let you make speedy adjustments to your plan; the sooner you receive performance data, the sooner you can grow.
Keeping track of online conversations about your business is critical for determining the true impact of your marketing, which extends beyond clicks and comments. Social listening enables you to monitor social media for trends and questions, as well as find and analyze conversations regarding your business. Listening on social media is an integral part of the social media management process. If performed on a regular basis, it can assist you in completing a variety of activities, including:
●     Tracking @mentions and how your promotions are received on social media.
●     Discovering what others are saying about your competition on social media.
●     Improving client service.
●     Searching for new social media personalities and brand ambassadors.
●     Detecting and avoiding brand-related social media disasters.
●     Identifying wider conversations in which your company should contribute.
If you're contemplating how to conduct social media listening, the first step is to select the appropriate keywords in your searches. Based on the work at hand, you will need to choose the best keywords and phrases. If your goal is to uncover famous content creators through listening, for example, you should begin by formulating inquiries relating to your campaign topic. Include meaningful keywords, hashtags, and mentions you would like to monitor within the search.
Next, select the platform you want to monitor, as well as the primary language and area. As a consequence, you will be able to capture just what you need. After you've decided on the keywords to target, utilize a social media listening tool to begin tracking them. Depending on the goal, you can use the information in a wide range of ways:
●     You may use campaign tracking to determine what people are discussing about your brand and product, and then participate in the discussion to improve engagement.
●     Examine how users are reacting to your competitors' content, as well as the frequency and tone of their reactions, to derive meaningful insights for your strategy.
●     Keep track of incoming inquiries and feedback so you can answer as soon as possible to boost client satisfaction and company image.
●     Come to know who is mentioning your company so you can use their unique voices to meet potential customers.
Lastly, make an effort to investigate the content of your keywords or brand references. This will allow you to better comprehend the nature of conversations about your brand and formulate better-informed solutions.
5) Social media scheduling tool + content calendar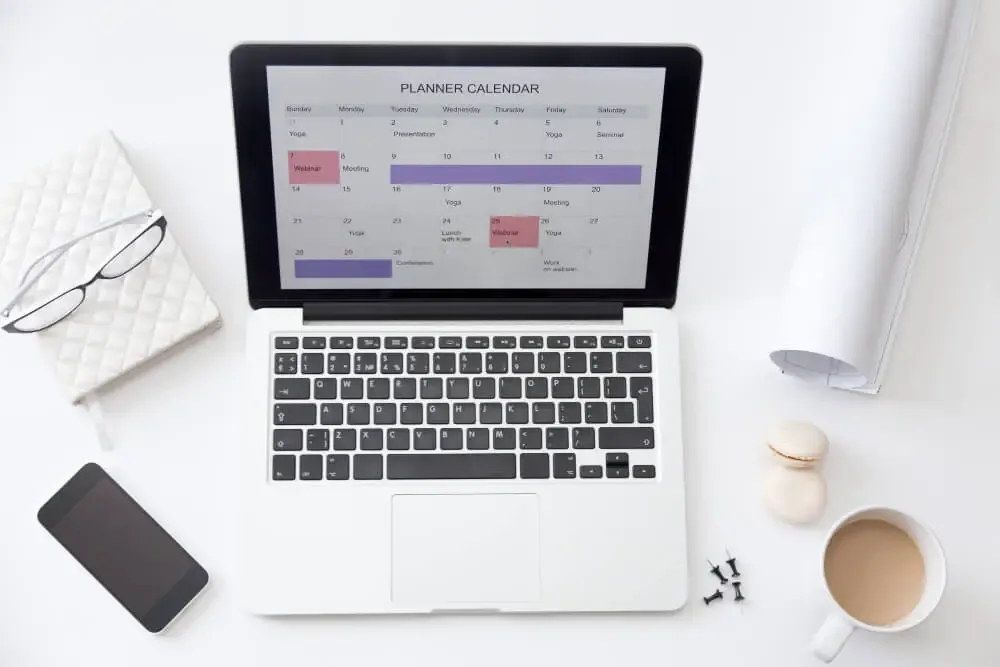 Scheduling is essential for a variety of reasons. It enables you to access your target audience when they are online, even if it is difficult for you. When you fall ill or find yourself unable to publish at a set time each day, scheduling will enable you to keep your social media accounts operational. This is significant because if people visit your profile and notice that it is inactive, it reflects poorly on your company. People would interpret this as you not caring enough about your market to keep them posted on new features or other essential information. Being a part of the discourse about your business is critical, and scheduling posts on social media assists you in doing so.
There are numerous methods for scheduling social media updates. Facebook features a built-in scheduling feature. Twitter does not provide a scheduling function, but here are some free third-party services that do. Before you allocate time to plan social media posts, examine and review your metrics. You may use Facebook's Insights page to identify what types of posts perform effectively as well as the best time to post. For Twitter, visit analytics.twitter.com to access some basic analytics on what succeeds and when you get the most interaction.
A social media calendar gives you a set plan to work with, which helps standardize the process of writing and sharing content. You may save time by organizing all of your content and suggestions in a social media calendar. Since you know when everything is supposed to go out, you can use a calendar to plan and develop content. And by enabling you to check the text beforehand, this can help you reduce the likelihood of errors. Calendars are also excellent for imagining how each post you intend to make for your promotions will appear on your feed.
You can easily monitor and track campaign success with the assistance of a calendar. You may learn a lot about your audience's preferences by tracking and examining their engagement and feedback, which you can then use to improve your content. Assessing the effectiveness of your content will also highlight areas where you should step up your efforts or drop them altogether. For instance, many accounts' Facebook organic reach has decreased, yet sponsored advertising is still effective. Long-term time and effort savings can be achieved by determining if you need to increase your spending on sponsored advertisements or organic content.
A well-planned social media calendar does not have to inhibit your inventiveness. In fact, it can prepare you and your business for long-term success. A calendar can be thought of as creating routines that will provide you with plenty of time in the future to come up with imaginative and fresh concepts. A calendar may also prove useful when inspiration is lacking and for spotting outdated but still relevant content that can be reused.
With that, we're done covering the most important tools for any social media management purposes. In the next section we'll delve into some tips to keep in mind when you start managing social media accounts across different platforms.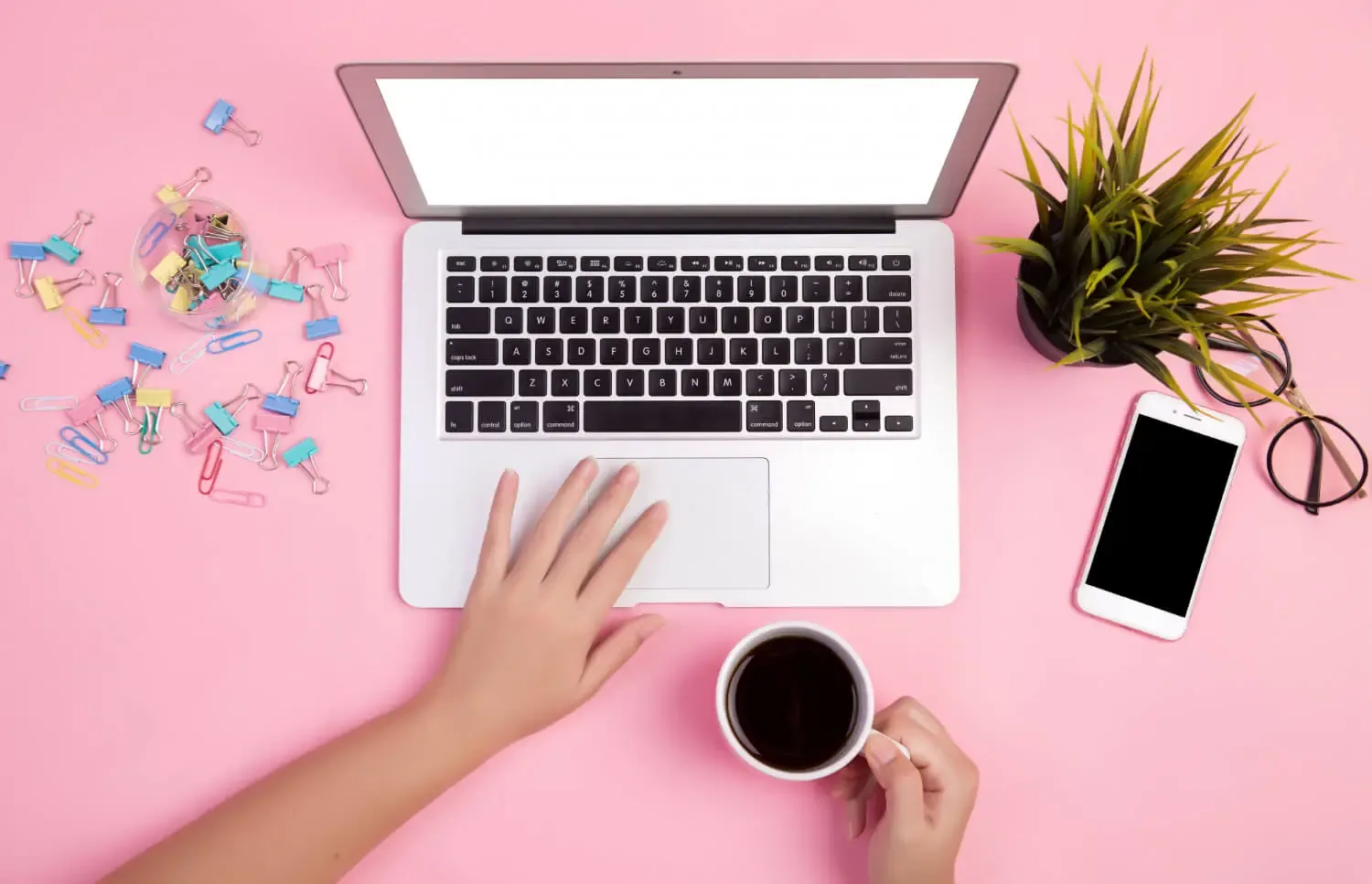 ●     It's crucial to list and arrange each of your competitors before you begin developing your web presence. You should search for both immediate and indirect competitors. A company that provides the same good or service to your target market is said to be your direct competition. A company that sells goods and services to a separate market is said to be an indirect opponent. Analyzing your indirect competitors well might help you spot possible growth prospects.
●     Assign roles for creating, managing, and communicating and managing within your social media team. Moreover, create a shared content schedule that outlines posting times, platforms, content assets, and so on.
●     It's critical to have a rough understanding of your target audience before you start hunting for them. Your ideal client is somebody who is curious about what you're providing and how it ties into their lifestyle. To develop a targeted marketing approach, collect as many characteristics about them as you can.
●     To spot trends, keep an eye on your postings, similar content, and other blogs. To increase sales and grow your audience, get in touch with influencers who fit your niche.
●     Make sure you deliver first-rate care and customer service 24/7 across all platforms. The ability to engage with people in real life via social media is its most significant feature. Hence, be sure to get to know your audience and develop lasting, sincere relationships with them. Reply to online concerns as soon as possible and kindly.
●     To track the effectiveness of your efforts month to month, create monthly reports based on the data you collect. Monitoring the success of your efforts on social media is a crucial component of social media management. Your company's social media experts must track the effectiveness of both your advertisements and original content and share the results with you as a consequence.
●     Whenever you invest in social media management tools or any other type of digital marketing solution, it's crucial that you work with a company that not only keeps track of how your social media accounts are performing but also responds when needed.
●     You want a vendor that creates an improvement plan for weak performance as well, not someone who makes an explanation for it. If you adopt this attitude, you'll discover the ideal agency for your company. Better outcomes and an improved ROI are the results of that kind of relationship.
Use this guide as a map that helps you navigate your social media management journey. If you're not diligent, social media management can become overwhelming. But, there is a tonne of platforms, applications, and tools out there today that may assist you in managing your accounts and reduce some of the pointless stress.
Instead of only broadcasting messages on social media, brands now need to interact with their audience. Finding the proper approach to communicate with your audience takes more effort than it seems, but once you get it down, it's one of the most enjoyable and fulfilling aspects of the job.