LinkedIn has become one of the best social media platforms professionals use globally. It connects a large number of like-minded professionals and helps you achieve your career goals. However, one has to be an active user and engage with other profiles to make the most of this platform.
If you are preoccupied with other work and need to engage with many users, you can use different LinkedIn automation tools.

Without further ado, let's check out some of the most popular LinkedIn tools:
1. Awesome Social : LinkedIn automation for marketers and brands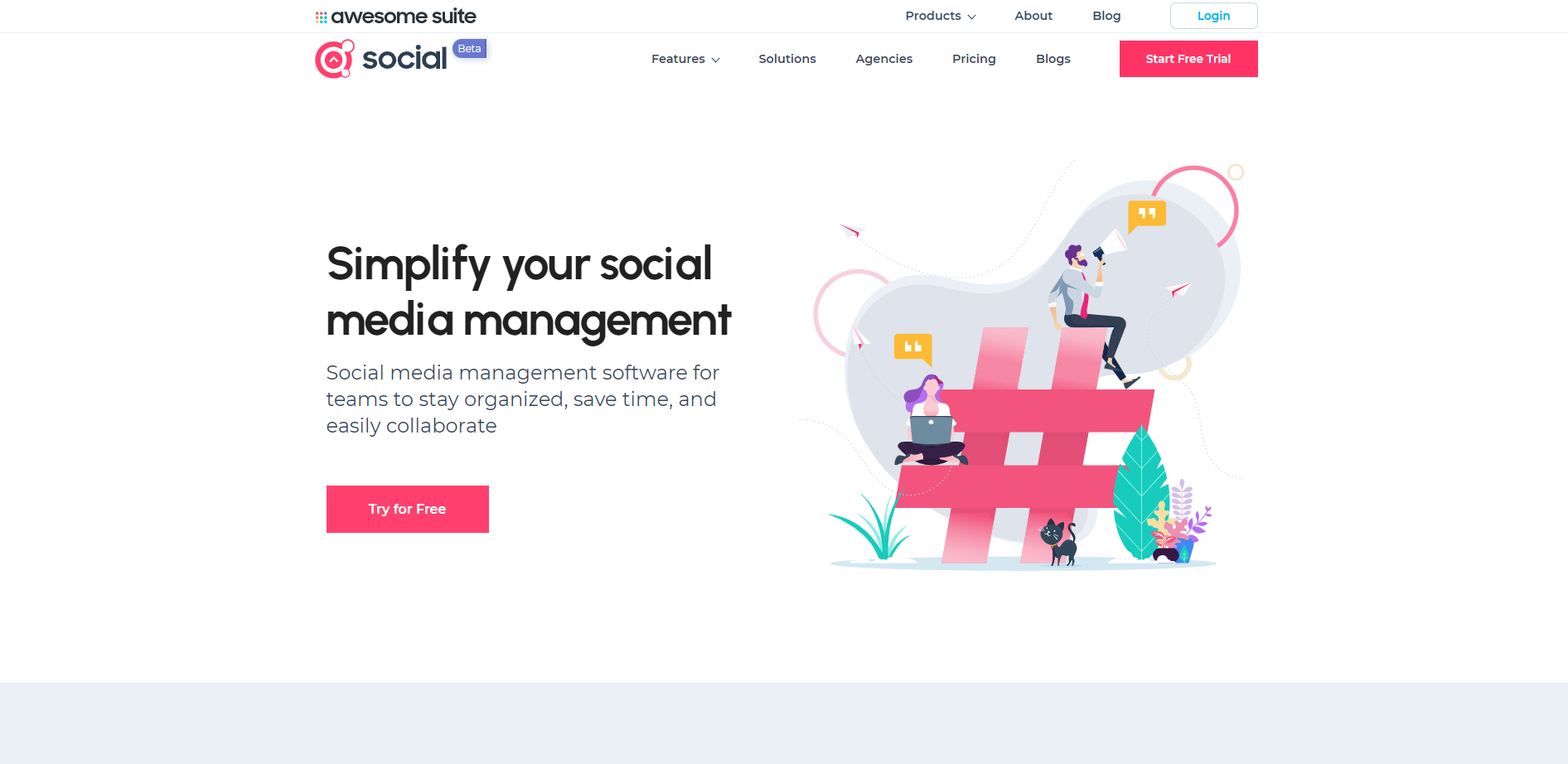 Time is an important determining factor of social media marketing success. This is what makes Awesome Social different from most other tools. Awesome Social will generate creative posts for a profile and publish them on the pre-set time. It will surely keep your audience and followers engaged.
The software solution also provides a creative input to help you develop better and more interactive posts. However, this is not all. Awesome Social also provides the user with an in-depth analysis report. It can come in handy while planning new content. Lastly, the solution also enables users to integrate their functioning with their profiles on other social media platforms.
2. DUX-SOUP : LinkedIn automation for lead generation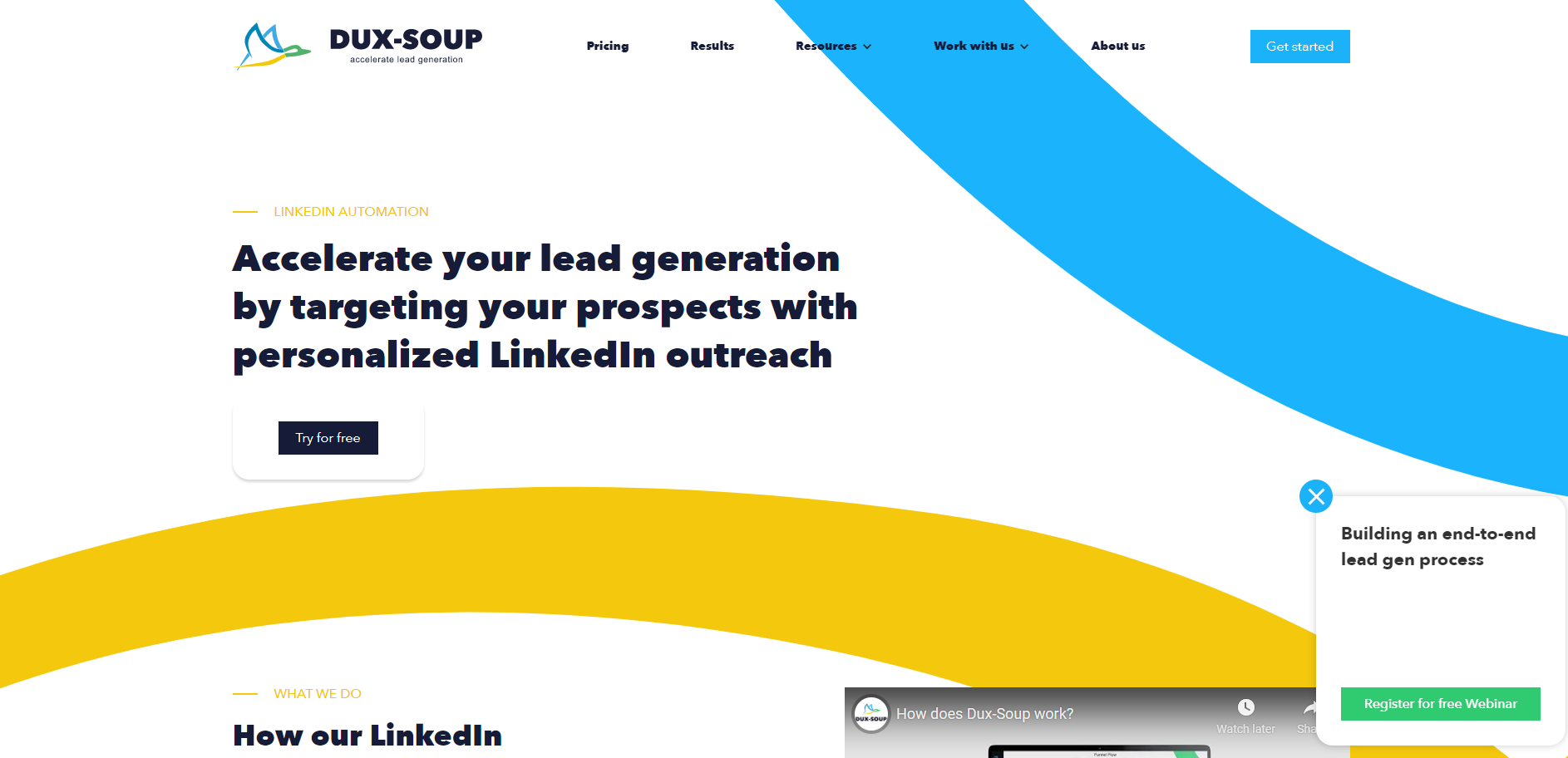 One of the significant reasons DUX-SOUP is so popular is its user-friendly interface. Even if someone is new to LinkedIn marketing, they can easily automate profile visits, messaging, advocate connections, and much more. This tool can also be used in creating Drip Campaigns. However, one has to log-in first as it runs as a Chrome extension.
3. WeConnect : Linkedin automation for Prospecting
As the name suggests, this Linkedin automation tool helps you expand your professional network on LinkedIn. WeConnect not only grows your network but also helps you prospect and close deals. This is possible through easy user management, reply management, and powerful campaign management.

4. MeetAlfred : LinkedIn automation for creators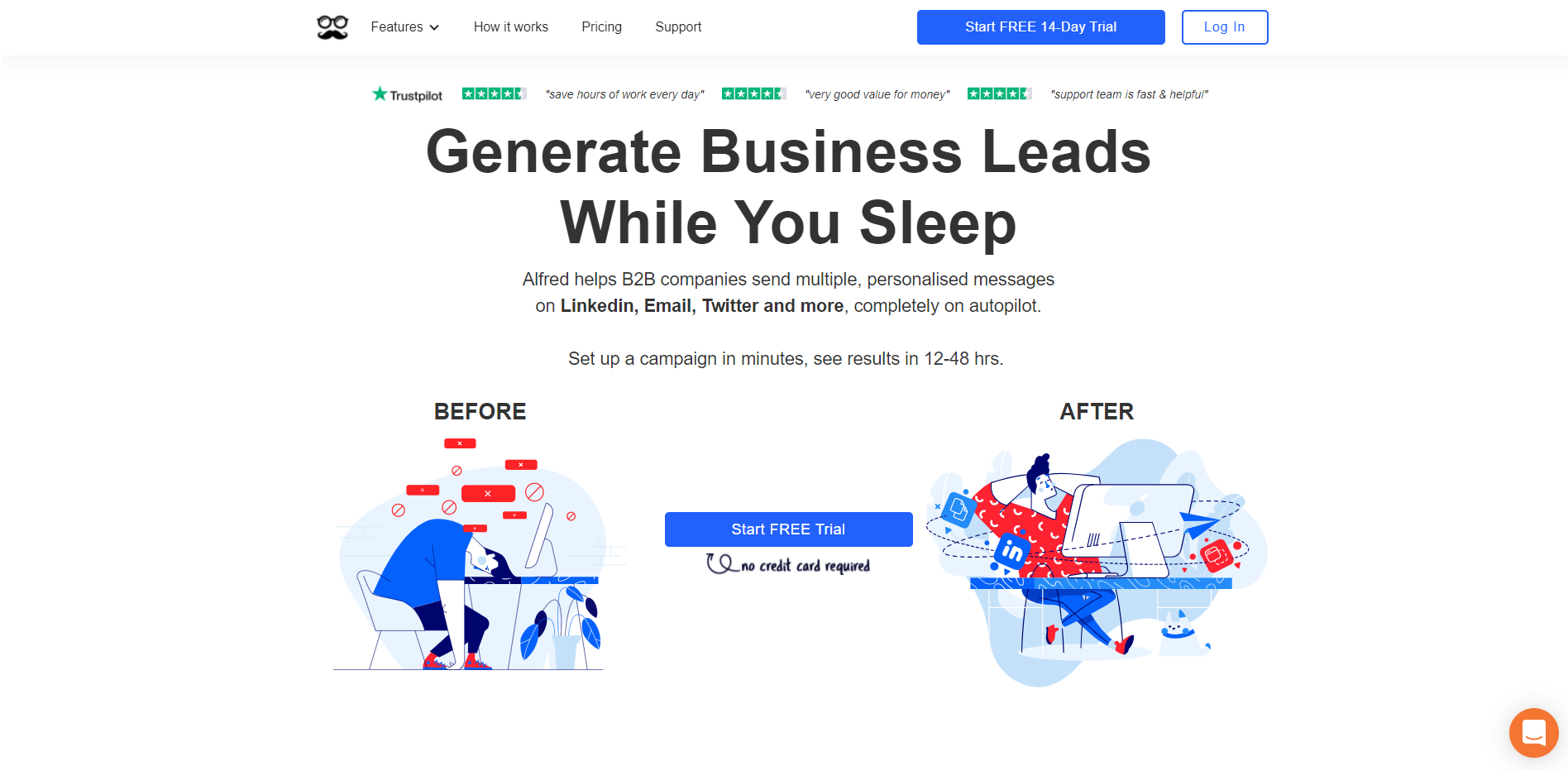 You need a platform that pushes personalized communication to send out the right marketing message.
MeetAlfred majorly concentrates on end-to-end social selling campaigns. It automates your conversation and gives your message a personalized touch. You can even send bulk messages or notifications to your connections.
5. Zopto : LinkedIn automation for sales outreach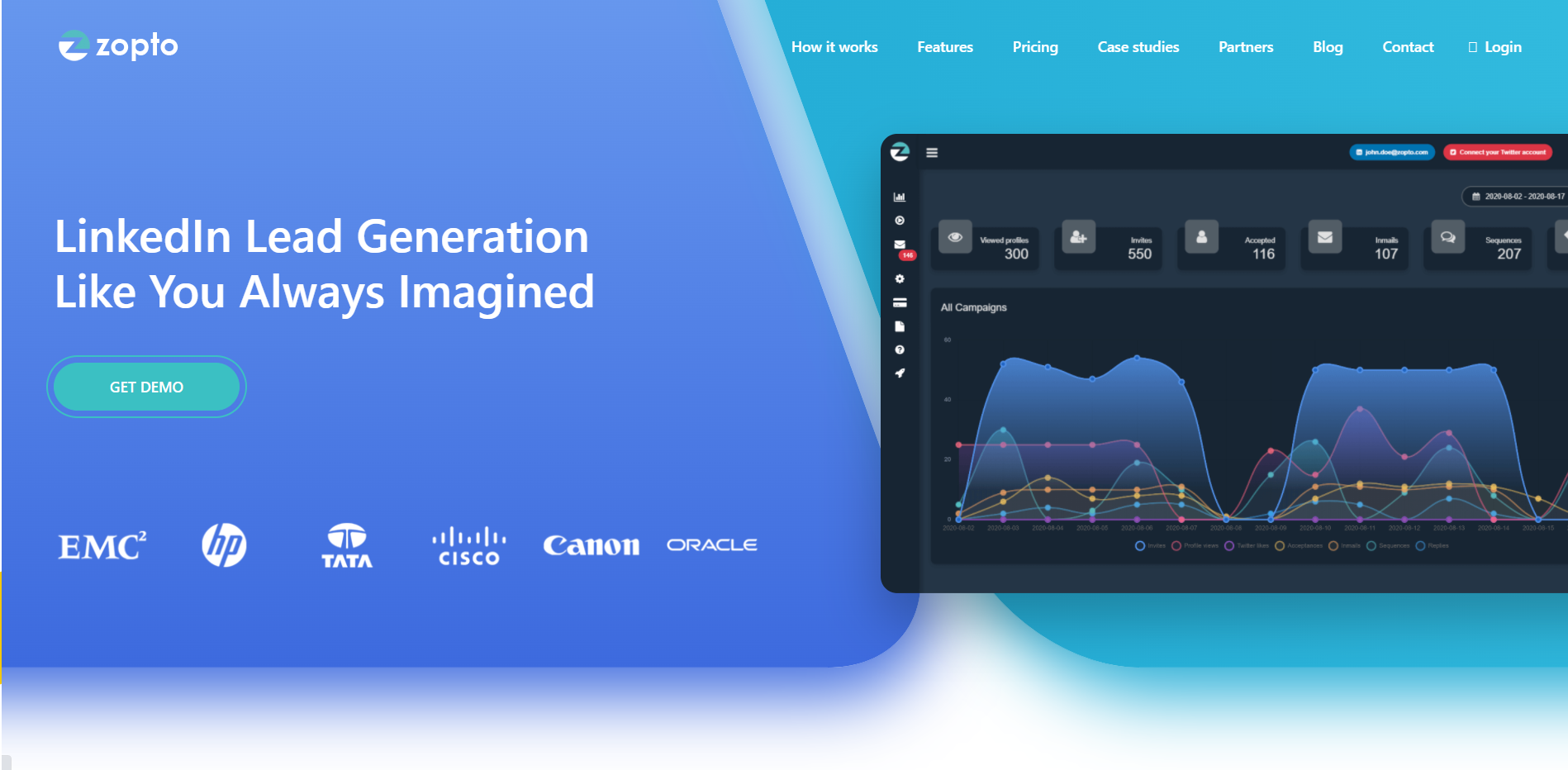 This LinkedIn automation tool is a cloud-based software that is highly beneficial for start-ups and sales teams looking for more qualified leads. It takes minimum time to set up and presents information about the lead generation campaigns you are running on LinkedIn. Zopto automates lead generating processes and helps you in occupying new markets.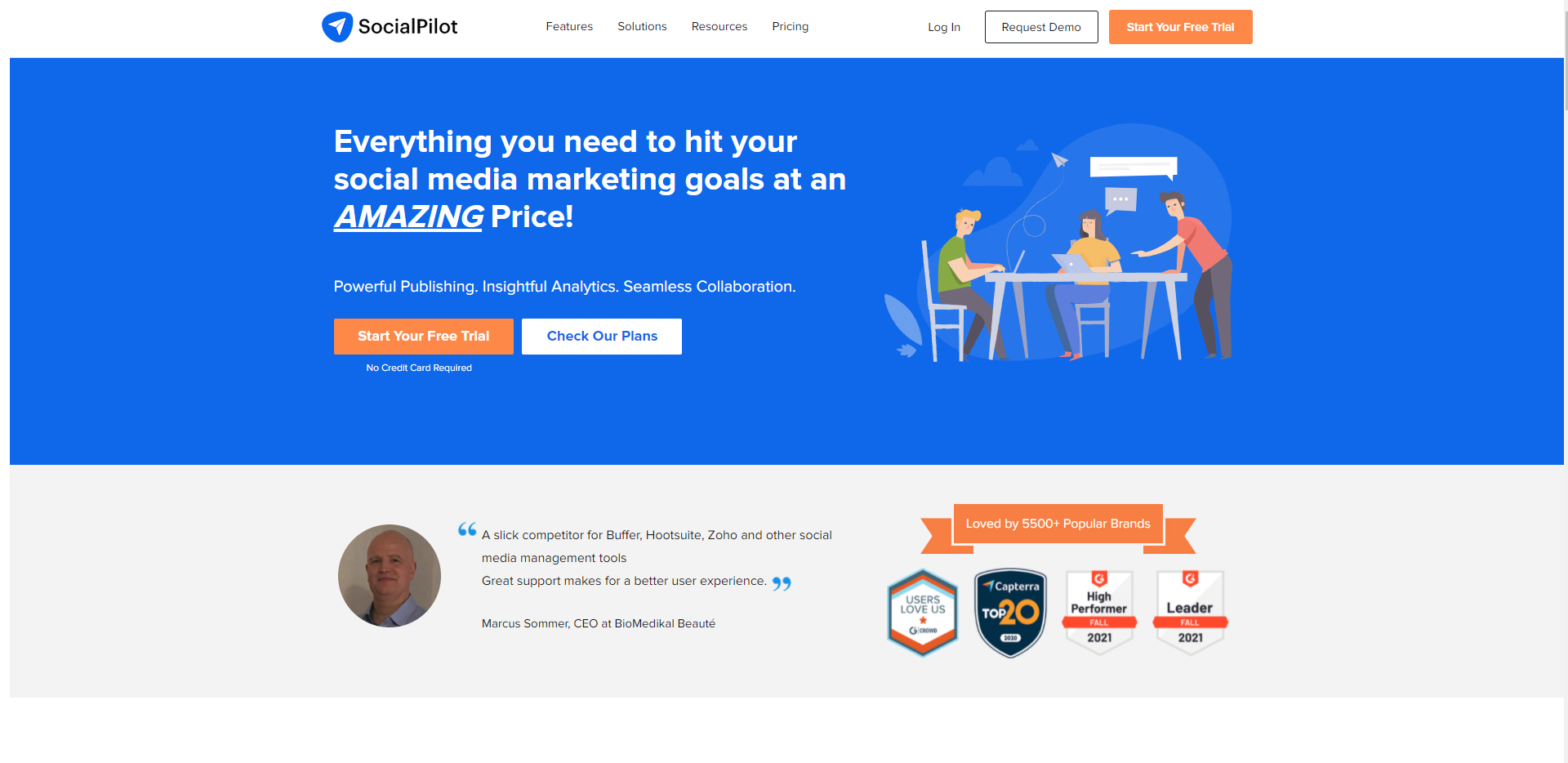 SocialPilot is a marketing platform that helps you in building your social media work from scratch. Whether creating engaging content, automating your posts or evaluating your performance, SocialPilot can handle everything. This automation tool provides you with a complete overview of your LinkedIn page and helps you track the performance of your LinkedIn company page.
7. Expandi : LinkedIn automation for outreach pros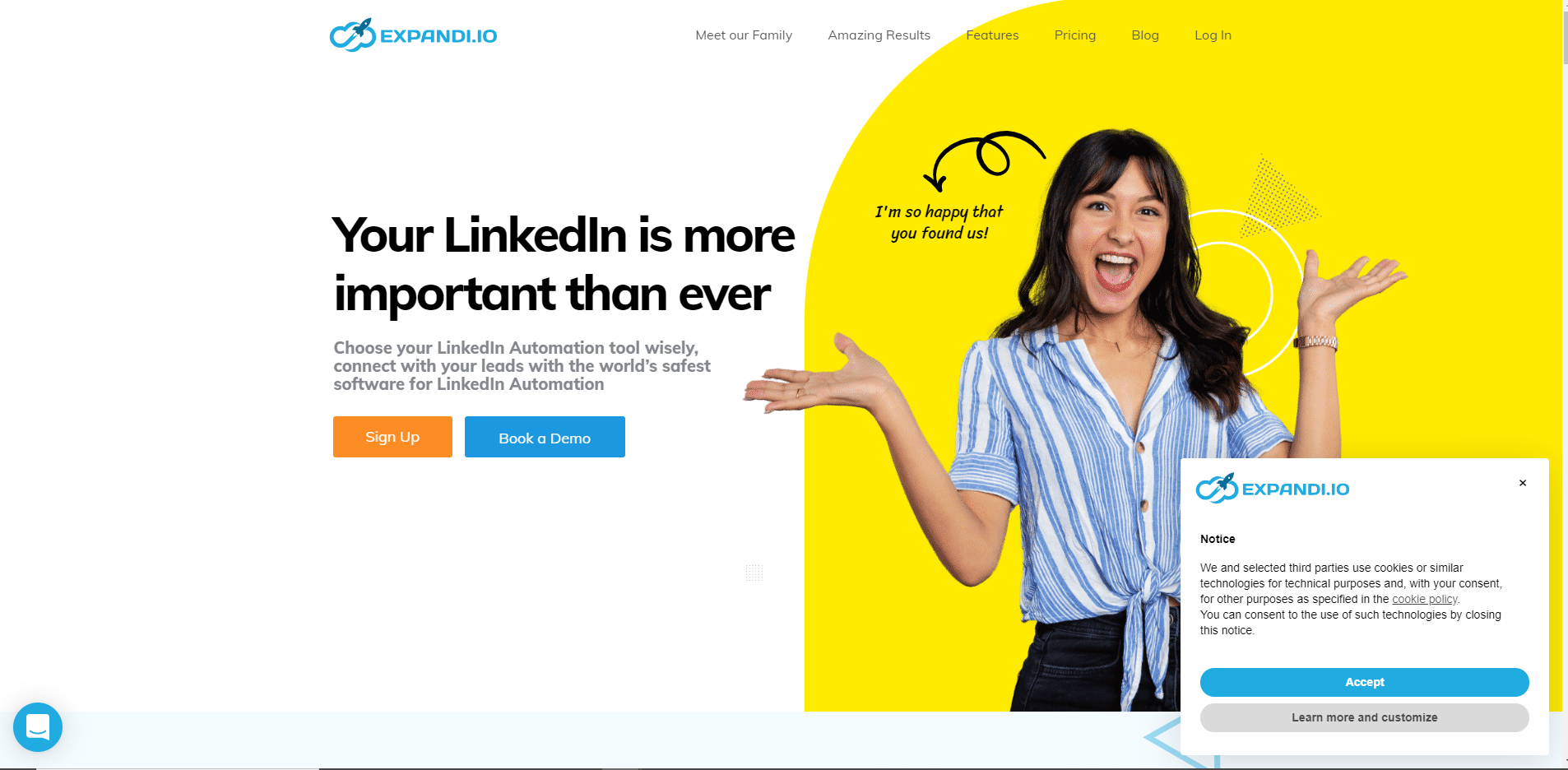 Expandi is a cloud-based platform that integrates with other marketing tools. It provides advanced targeting and dynamic personalization features for personalizing the messages by using information from the prospect's profile. Another most significant feature of this tool is a random delay between the activities.
8. Dripify
One of the latest additions to the listing, Dripify is specially developed to deliver an innovative and distinct experience. This tool comes in handy when you are creating a Drip campaign. Not restricted by work hours, the device functions in the background and stays connected with all the leads generated. This will help you save extra time and effort in managing leads.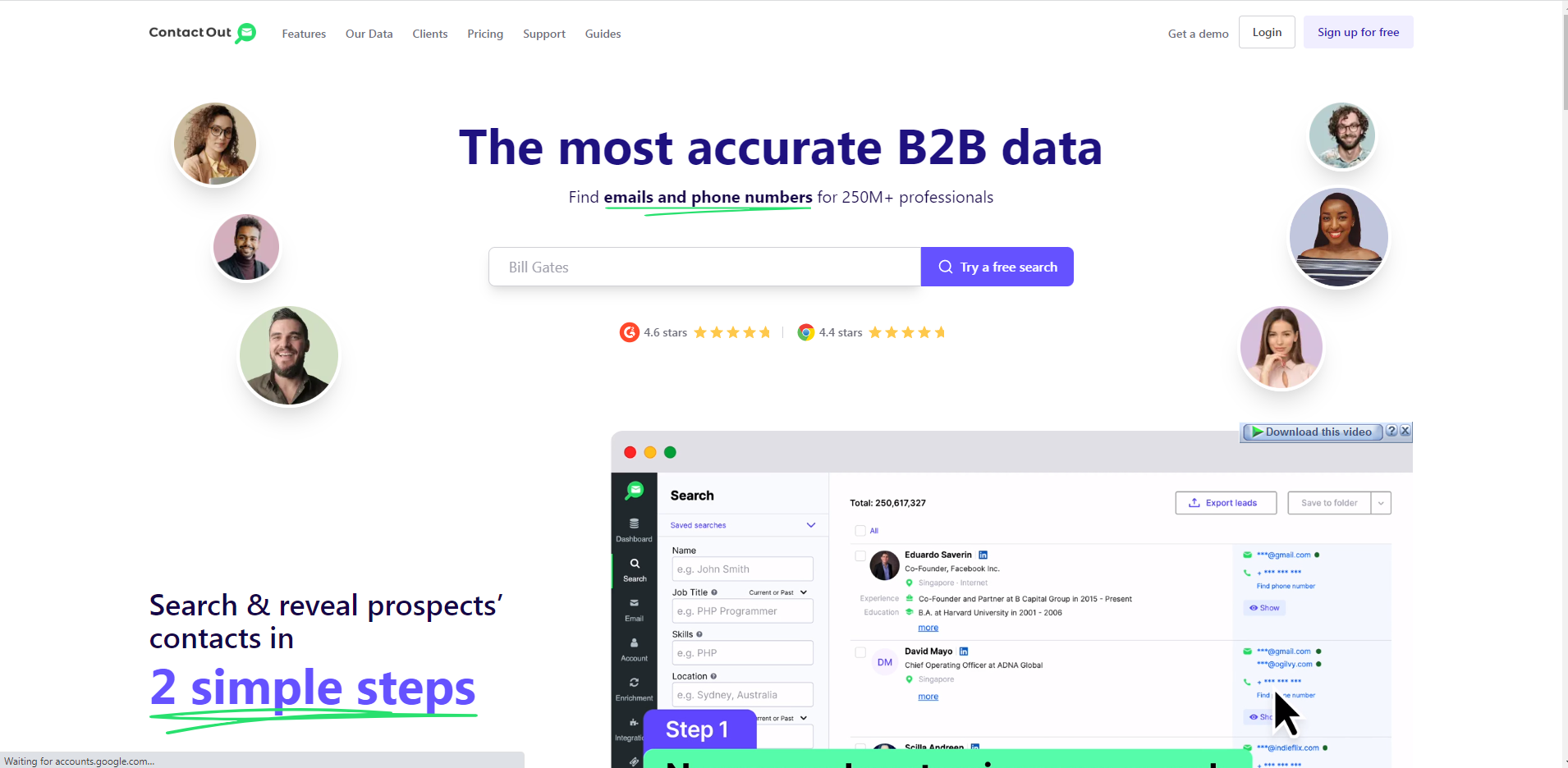 ContactOut is an email lookup and verification tool that helps you find and verify the email addresses of professionals. With ContactOut, you can easily find the email addresses of potential clients, job candidates, or business partners. It also includes a verification process that ensures the email addresses are accurate and up-to-date. The tool is perfect for sales teams, recruiters, and marketers looking to expand their reach and increase their conversion rates. ContactOut also provides a chrome extension that allows you to find email addresses on LinkedIn and GitHub with just one click.