Instagram has quickly emerged as Generation Z's favorite social media tool, with enormous growth expected in 2022. The growing popularity of social networks and related platforms demonstrates how internet-based communities are changing information pathways.
Whether it's for work or for regular use, the popularity of Instagram is universal. So, what are some recommendations or pointers to consider when developing and sharing Instagram content? In this blog post, we'll get right into some of the most important points to remember when posting on Instagram as a brand or content creator!
1) Consistency is key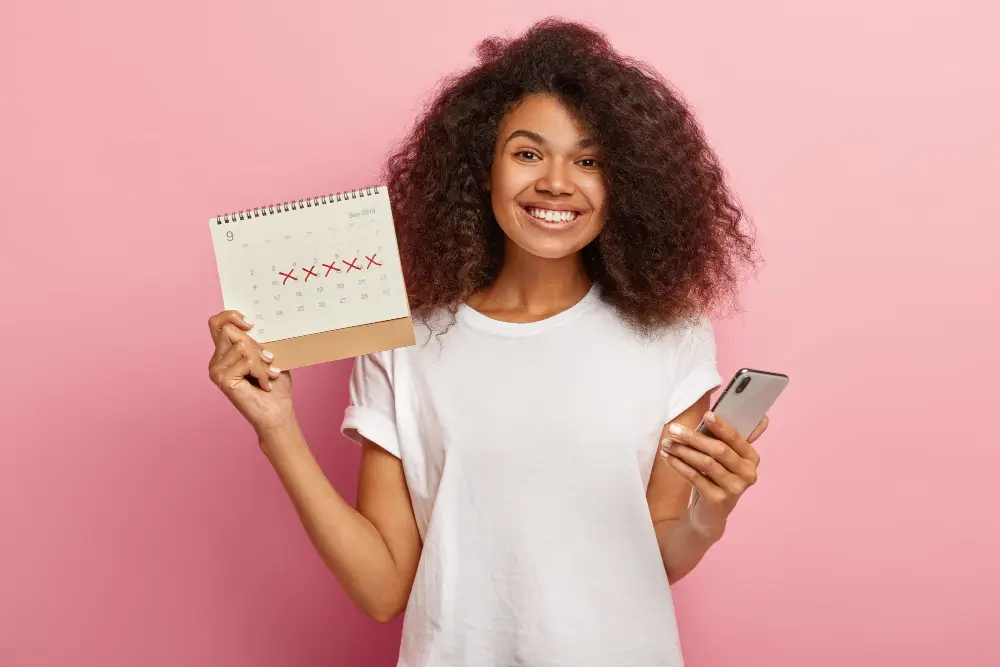 The value of consistency on Instagram cannot be overstated. You're essentially telling your fans what to anticipate from you by sticking to a consistent posting frequency. It gives your viewers a seamless experience when browsing through your feed. Increase your Instagram engagement rates by posting more frequently but do not compromise on creating quality content. Your viewers are more inclined to engage and react to your material if they are aware of when you post.
You'll be more noticeable in their eyes and, owing to the algorithm, in their feeds as well! Maintaining a steady posting schedule, on the other hand, isn't necessarily easy. Life gets in the way occasionally, and that content that was intended to go out on Monday is now being postponed further into the next one. Maintaining a constant publishing schedule is difficult.
It can be exhausting to juggle snapping pics, designing visuals, producing intriguing captions, and catching up with the ever-changing social media trends while handling other business responsibilities. This is where planning and scheduling content comes up. You can get posts out even if you're really busy or don't feel well by organizing your posts ahead of time. It additionally increases productivity and ensures you meet your follower's expectations. In the next section, we'll go over how to do this.
2) Optimize your profile and schedule your content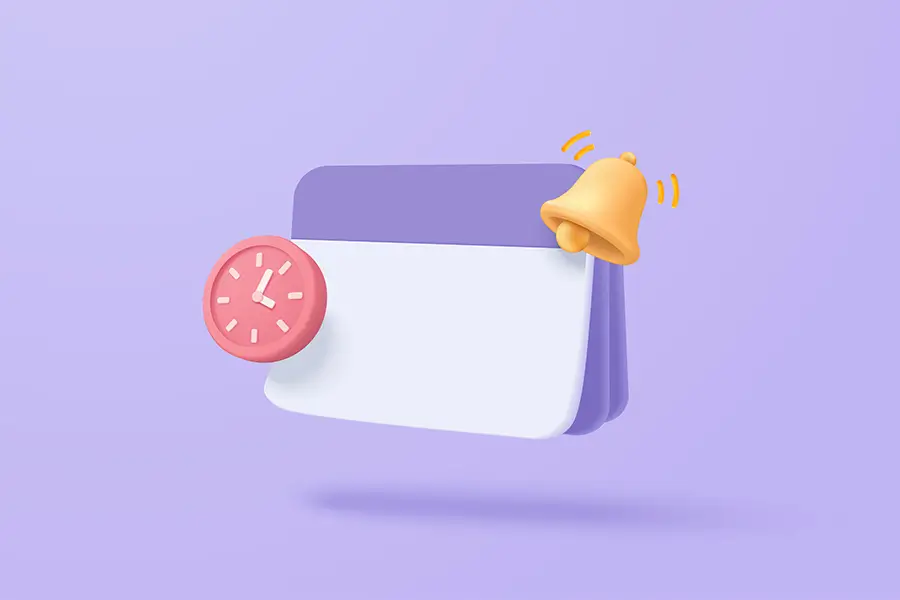 As previously stated, posting quality content consistently is directly beneficial to the growth of your Instagram community.  However, we must first question ourselves: How do you begin planning and scheduling the content we create?
First, pick a day during the week when you will have enough time to coordinate everything connected to your posting schedule and content production plans. Determine how consistent you will be when you create the plan! Believe us when we say that it will keep you focused and, more importantly, organized in order to engage your followers and reach your consistent goals.
For such content calendar purposes, you can use a variety of social media management apps or content scheduling platforms like Awesome Social, HootSuite, and others. Examining your solutions to the following questions should be part of your planning process:
●     How often would you like to post each week? (number of posts per week)
●     When can you plan your content calendar?
●     Is scheduling postings on a daily or weekly basis more convenient for you?
●     What content do you want to post more often, for example, Instagram stories are easy to post daily. Whereas videos and posts can take more planning and effort.
After you've addressed these questions, you should go on to the next crucial step: monitoring your metrics and determining what works best for your brand.

3) Measure your metrics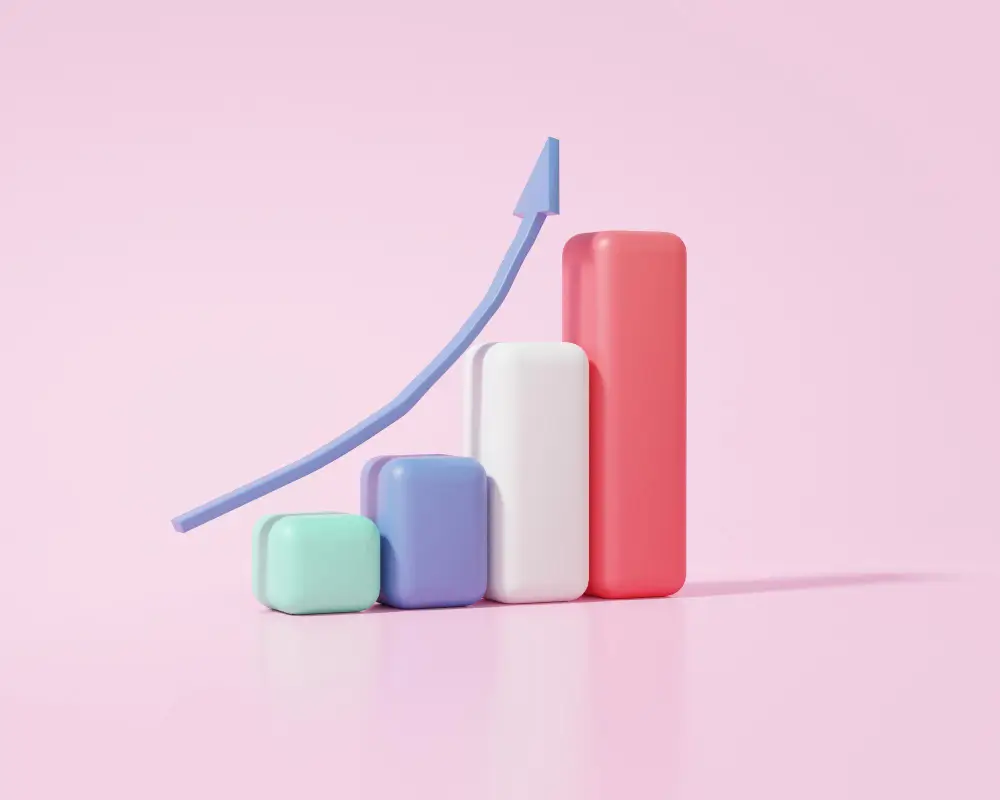 The quickest way to build your following and become more successful with your brand on Instagram is to track various key performance metrics. You don't want to invest your money, energy, and emotions into an Instagram promotional campaign without first determining how effective it is and how to improve it.
Numbers demonstrate whether your initiatives are having an impact on your brand. Going over all the figures and charts may seem daunting, and you probably dislike it. But you must determine which indicators to focus on in order to feel more equipped to operate with your brand and follower expectations. The most important metrics to track are:
●     Impressions
●     Engagement Rate
●     Reach
●     Follower Growth Rate
●     Comments you receive
These metrics provide a detailed analysis of your Instagram account's performance and whether it is benefiting or hurting your brand. To understand what your followers anticipate and desire from your organization, it's critical to track these KPIs when generating and sharing content.
4) Give credit when sharing other users' content
Typically, if you create an original work, you have a copyright from the moment you create it. As a copyright owner, you have certain rights under the law. These include the right to stop others from copying or distributing your work, or from creating new works based on your work. Copyright infringement generally occurs when a person engages in one of these activities without the copyright owner's permission.
Copyright applies to a wide range of works, such as:
●     Audiovisual or pictorial works: Clips, movies, Tv series and presentations, online games, artworks, and pictures are all examples of visual media.
●     Auditory works include songs, melodic hooks, audio recordings, and recordings of the spoken word.
●     Written works include musical scores, novels, dramas, screenplays, essays, etc.
If someone shares their artwork or an image on Instagram, you are free to remark, appreciate, and share it. When you do this, it's a known rule to tag their profile when you share their work on your account.
It's not OK to:
●     Download and upload the photo as your own.
●     Copy photos from Google without licensing.
●     Take credit for someone else's writing or video.
●     Pretend that the product in the photo is yours if it isn't.
●     Use someone's soundtrack without obtaining the rights.
A well-known wildlife photographer Sony Artisan Paul Nicklen recently won a copyright lawsuitagainst the Sinclair Broadcast Group, Paul Nicklen, recently won a copyright lawsuit against the Sinclair Group, which posted a screenshot from Nicklen's Instagram on their website without asking permission. This sends a clear message to all users about the seriousness of copyright violations and assures that your posts cannot be duplicated or reproduced without your consent.
5) Don't ignore the power of videos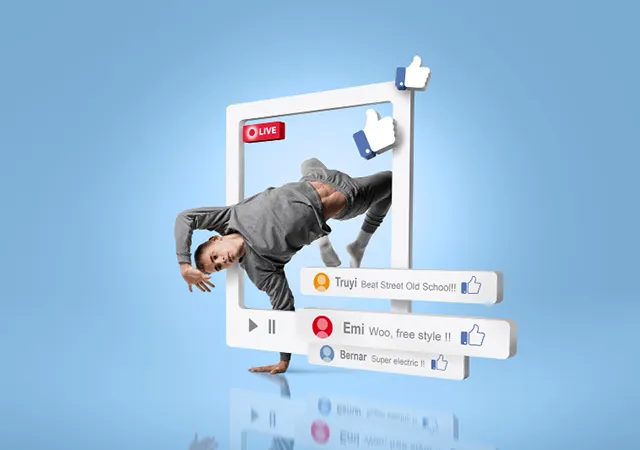 Reels, Instagram Lives, Stories, and Instagram Video are the four formats available for audiovisual content on Instagram right now. In recent years, video content has flourished on Instagram, with 91 percent of users stating that they view videos on a regular basis. According to Sprout's Social Index, Edition XVII: Accelerate statistics, video is the most beneficial content type for accomplishing social media goals for 54 percent of marketers.
According to another statement, 68 percent of video marketers aim to integrate Instagram videos in their digital advertising strategy in 2022, up 10% from last year. The numerous video formats available across the platform may appear to be too much to handle. But it's also given marketers new tools to share stories and attract their target audiences.
You should make it valuable for a viewer to watch your video. Use comedic relief, interesting dialogue, or your charismatic personality to engage your audience. You might also share advice, how-tos, and tutorials, as well as thought-provoking content. Your unique selling point should be obvious and uncomplicated in each Instagram video. Using an online video cutter is a straightforward way to enhance your Instagram content. This tool allows you to easily trim, slice, or edit your videos to the perfect length for Reels, Stories, or other formats.
Hashtags are a vital part of every digital marketing strategy, but they can land you in trouble if used unscrupulously. Using a forbidden hashtag on Instagram can get you in trouble, and cluelessness is not a defense.
Instagram has a list of forbidden hashtags that users are not allowed to use on the network. If you use certain hashtags in the caption of a post, Instagram will hide it from your followers' feeds. Regardless if you believe they are, they are not accessible.
Hashtags are typically prohibited because they are linked to offensive content. Narcotics, obscenity, and trophy hunting, for example. They're notorious for breaking the Instagram Community Standards. Some of the restricted hashtags, though, may surprise you. #besties #kissing #singlelife #parties #petite #prettygirl are among the hashtags that have been prohibited.
On the other hand, some hashtags have prevailed in popularity and brought several users to your page. Some of these are:
●     #inspiration
●     #love
●     #design
●     #motivation
●     #instagood
●     #fashion
So ensure that you use the right hashtags when curating your posts to reach your preferred audience online.
Instagram Tips: Key Takeaway
It's important to understand the key rules of the game if you're posting to Instagram for your own brand or as an agency for several brands. When it comes to prohibited ad accounts, it is better to be safe than sorry. Furthermore, content scheduling is an important element of growing your Instagram account, so if you're looking for some creative alternatives for your content calendaring troubles, check out social media optimization tools like Awesome Social.