Instagram is notorious for intentionally lowering the image quality of posts in order to upload your photo as fast as it possibly can. In fact, have you ever observed that when you submit a 4K video to Instagram, it seems to be a 320p video with a significant loss in quality? Video compression to 320p may be an exaggeration, but the terrible quality is clear for all to notice.
Several Instagram content creators and influencers may not be surprised by the image distortion, given Instagram has a long history of compromising the quality of videos shared, particularly the short and small-size clips. Why does this happen, and is there a way to publish video and photographic content to Instagram without sacrificing quality?
In this article, let's delve deeper into these topics and consider some practical strategies to prevent Instagram from destroying your content's quality.
How to Upload High-Resolution Images on Instagram
The main factor affecting the quality of your content is the Instagram compression algorithm. The goal is to conserve bandwidth and storage space. Instagram is a social networking platform and online media sharing software rather than cloud storage for your video and image content. Thus, it never aims to retain all of the information in the uploaded file. Once a video or image has been uploaded, the application evaluates its size and resolution before compressing the file for server storage.
Here's how to post Instagram videos and photographs of the highest caliber:
●     First, open your Instagram settings.
●     Tap the Account tab
●     Next, select the data usage option
●     When you reach this window you get an option to turn on High-Quality uploads. Click on that option. Voila! With this, you guarantee that none of your content is shared with low-resolution or blurry visuals.
Ensure you are using a strong internet connection when you publish your videos or photographs on Instagram. Instagram may struggle if your internet connection is inconsistent and will significantly lower the quality of your content. These are the basic steps to follow when uploading Instagram content to build your brand. But the next most essential factor to keep in mind when posting is the dimensions and sizes of your content and how they match the respective formats. For the best quality, make sure you're also publishing your content on Instagram in the correct proportions. Instagram can and frequently does decrease the quality of your video or picture when you publish outside of the recommended parameters.
For posting the best-quality videos and photographs on Instagram, use the following dimensions and aspect ratios.
The Ideal Size and Dimensions for Instagram Content
1) The Instagram Story
This format has a 1080 by 1920 pixel size. As a result, your image or video needs to be 1920 pixels long and 1080 pixels broad. The aspect ratio for this is also 9:16. If you capture a portrait picture or video with your smartphone, it will exactly fit 1080 by 1920 pixels of an Instagram Story. But the features of your phone and Instagram's Story builder are limited.
Utilize the proper Instagram Story sizes if you want to produce photos or videos that seem more sophisticated in a tool like Photoshop or Illustrator. The content quality will reduce, and some of your visuals get compromised if you post a photograph or clip from your photo library that doesn't meet these Instagram Story specifications.
These Instagram Story proportions will help you ensure that your photographs and videos are properly fitted and maintain their high quality. The file types JPG and PNG are supported by Instagram. Instagram Stories images must be under 30MB in size. Unless you're trying to publish uncompressed photographs, this should be more than enough for the majority of users.
Canva is a fantastic resource for the ultimate Instagram Story templates. Using the appropriate Instagram Story proportions, you can use Canva to generate personalized Instagram stories. While you can develop media within the Instagram app using the camera and creator, you can also create content in a dedicated pictorial editor and publish it from your phone's photo library.
2) The Feed post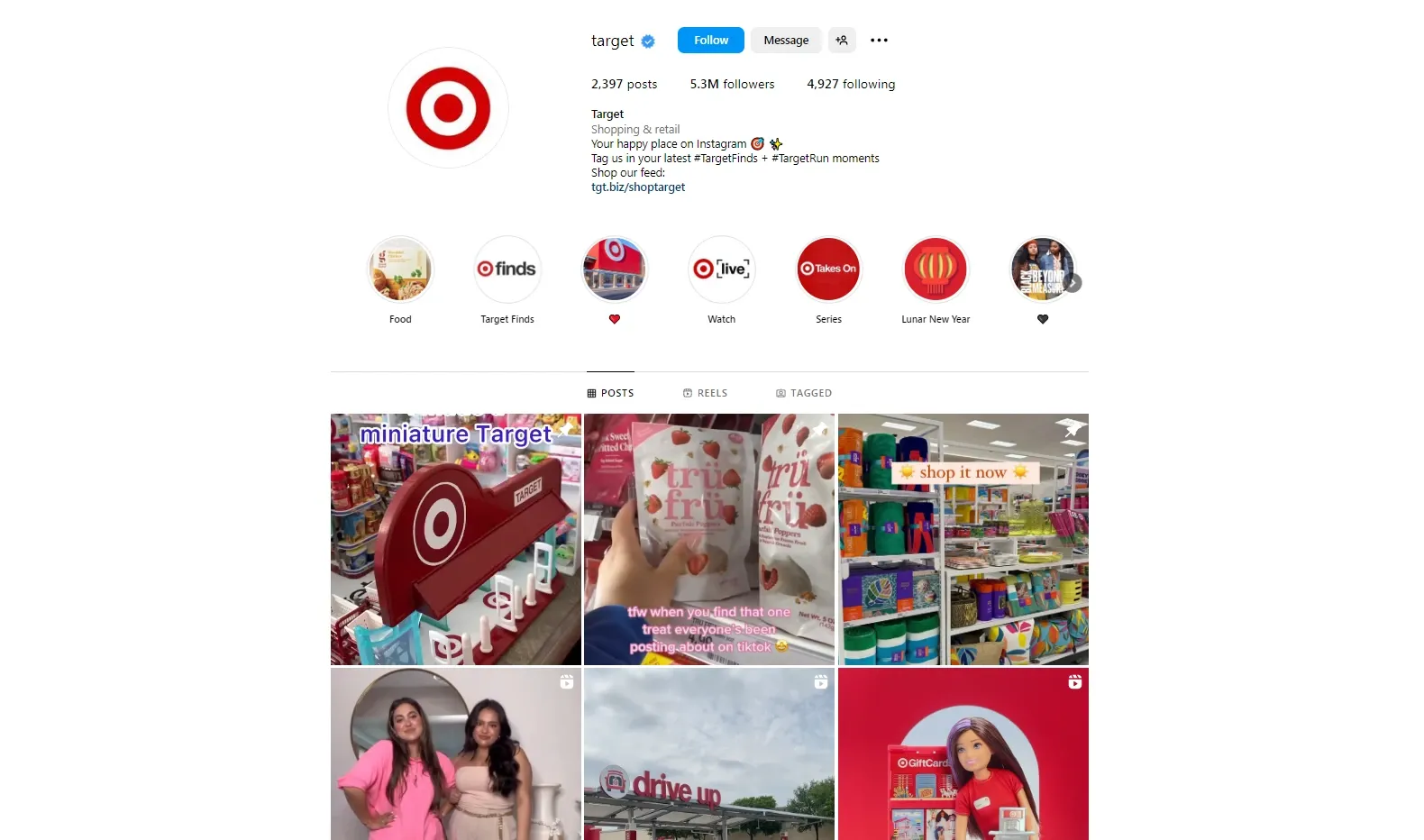 Instagram posts can be portraits, squares, or landscapes. In the feed, each image will be condensed to a square. Posts should be 1080 pixels wide by 1080 pixels high with a 1:1 aspect ratio. Use a photo with an aspect ratio of 1.91:1 which is 1080 pixels by 566 pixels for landscape posts. Vertical photos should have a 4:5 aspect ratio and be 1080 pixels by 1350 pixels in size. The standard for all static feed posts is a 4:5 ratio, or 1080 x 1350 pixels, with the most significant text and images in the middle square.
Any visual, photo, or graphic falls under this sizing when on the Feed. It's essential to know that some users have already started using this format for their posts, and numerous Instagram experts have recommended it. Feed posts must be these sizes because, unlike Stories that disappear, feed posts are permanent. A low-quality Story isn't too much of an issue, but a low-quality feed post damages your overall aesthetic and brand image.
3) Reels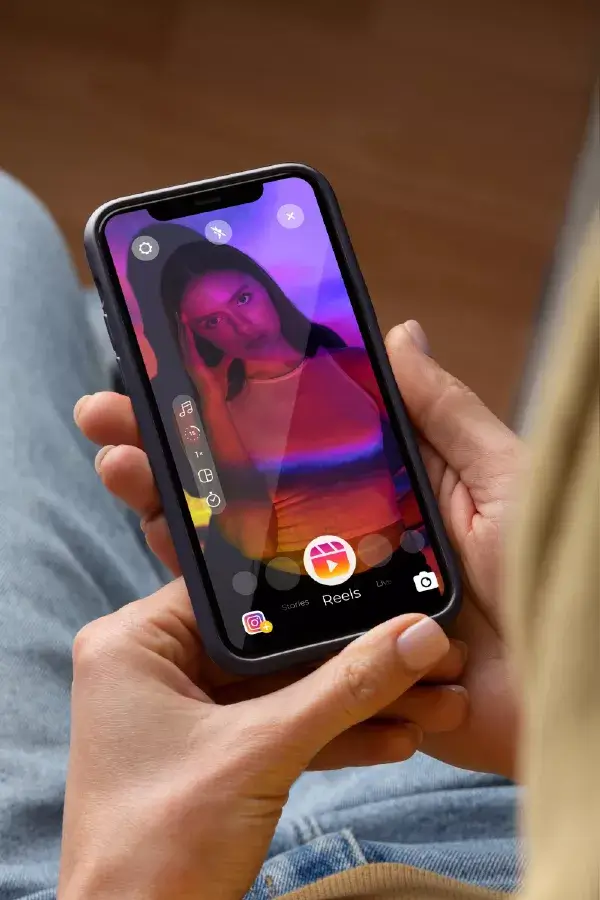 Utilizing the Instagram Reels editing software, you can create your Reels on your smartphone. There will already be an Instagram-approved Reels video style. A new 90-second video duration is one of many upgrades that Instagram is releasing for Instagram Reels. Reels' previous maximum reel duration was 60 seconds.
Parent-company Meta claims that these upgrades will make it simpler to create and edit Reels as well as to be found by wider audiences. Now is the time for individuals who wish to explore with lengthier Reels. You can make extended tutorials, presentations, behind-the-scenes videos, or vlog entries in 90 seconds. Instagram accepts the following formats:
●     mp4
●     .mov
So be careful to use one of them when exporting your video.
When it comes to reels, anything wider than 1080 pixels will be scaled down to 1080 pixels by Instagram. Contrarily, photos and videos must be at least 320 pixels wide; if you post something less, it will be digitally reduced to 320 pixels.
Any picture that is between 320 and 1080 pixels wide and has an aspect ratio of between 1.91:1 and 4:5 will maintain its original quality. Instagram Reels are seen vertically, therefore films and photographs should have an aspect ratio of 9:16 and be 1080 pixels wide by 1920 pixels long. That being stated, the video is reduced to a 4:5 aspect ratio if someone is viewing your Reel in the home feed. A full-screen browsing experience would be two-thirds of that size.
Nonetheless, shorter reels typically have more engagement, so try to keep it as brief and concise as you can. To define your Instagram Reel, type a caption up to 2,200 characters long, including spaces and emojis. Reserving a few of those letters for your Instagram Reels hashtags is important. Additionally, the reel cover is yet another concern when posting reels. A strong cover can increase your views by attracting visitors' attention.
What size Instagram Reels cover is ideal? There are many cover sizes you should be aware of:
●     The difference between the cover size in your main reel feed,
●     And the thumbnail cover size in your profile.
Your Reels' cover photo for your Main Feed is as follows:
●     1080 x 1920 pixels, or 1080 pixels in diameter and 1920 pixels in length, is the ideal size of the Instagram Reels cover.
●     The aspect ratio for Instagram Reels Cover on the main feed should be 9:16.
In your main Instagram account, you should also attach importance to the Reels thumbnail. Your other uploads appear in your Instagram profile's main feed. People who scroll across your entire Instagram grid will see the thumbnails of each reel. Instagram will automatically square-cut the thumbnail of your Reels video to fit the proportions of its feed. Your primary feed's Instagram Reels video size is as follows:
●     1080 x 1080 pixel video thumbnail from Instagram Reels
●     And an aspect ratio of the Instagram Reels thumbnail: 1:1
You must follow the proportions irrespective of whether you're posting a vertical or horizontal image to your Instagram account. Instagram will reformat your material automatically if you don't follow the criteria. Images may end up being trimmed, zoomed in, or out, which normally degrades their quality. Therefore, stick with the 9:16 aspect ratio across the board whenever possible.
How to Post HIGH-QUALITY Instagram Posts : Key Takeaway
You run the danger of a number of unfavorable outcomes if you submit pictures or movies that don't have the proper dimensions or proportions. It could shrink and warp if it's the wrong shape. You run the danger of having pixelated and unsightly content when you blow up low-res material to fit the screen.
Of course, none of these are devastating or disastrous. However, they undoubtedly leave a negative impression on your business. Moreover, high-quality images are frequently preferred in videos by the Instagram Reels algorithm. Therefore, choosing the high-quality uploads option and following the proper Instagram Reels sizes when editing and uploading your movie will give you the best opportunity of having your creation seen by a wide audience.