Instagram Stories are a massive opportunity for brands to market their products and services. They enable users to share exciting content that is accessible for 24 hours. The user's profile picture on Instagram as of now has a rainbow border surrounding it to indicate recently uploaded Stories. Your Instagram Story is posted independently of the content in your timeline, you can find Instagram Stories at the top of the feed.
Although you may be familiar with the fundamentals of posting, there are undiscovered features in the platform that can boost the uniqueness and attractiveness of the images and videos you share in your Story. For instance, you may add stickers, time stamps, sketches, and other additions to each Instagram Story you publish, as well as use specific filters and effects. Another point to keep in mind is the visibility of your Stories depending on your profile settings. If your profile is private, only individuals who follow you can see your Story. If your profile is public, anybody browsing your profile can see your Story.
Instagram Stories act as a connecting bridge with active users on the app. Unlike feed posts, their temporary nature and response feature allows you to interact with followers and non-followers in real time. This emphasizes how important it is for your Stories to appear polished and clear whenever you're sharing content. You can post high-quality images and clips in Stories as well. But at times,  Instagram users have discovered that their stories appear blurry even when the picture in question or video resolution is strong. Even if this situation doesn't happen often, it nonetheless poses a serious problem, particularly for brands and content creators.
Users have expressed concern that after uploading, their Instagram posts appear blurry. There are several things you can adjust or debug if this is occurring to you to fix the problem. Your smartphone model or the quality of your internet are just two potential causes for this problem. Fortunately, most of these issues are not hard to fix. In this article, we'll delve into the possible reasons for the blurriness in your Instagram Stories and how you can fix the issue.
Reasons for the blurry Instagram Stories
The issue could have a variety of contributors. Due to its extensive international user base, Instagram also frequently faces outages and malfunctions. Typically, there isn't anything wrong on your end; instead, the company's servers are likely experiencing issues. Although it is a pain, there is not much you can do to stop it when it's happening due to the app. There is no quick fix to make your app operational once more. But, if it's not due to the app malfunctioning, it's generally one of these reasons:
●     It's possible that some of the pictures and videos on your smartphone were corrupted while being backed up.
●     Bad connectivity or general internet issues
●     While posting, Instagram has decreased the quality of the images.
●     You haven't updated the app. This is the easiest problem to solve on your end, as all you have to do is go to the app store and update the app.
●     Instagram automatically crops or compresses the images that your phone photographs in a higher resolution.
●     On the Instagram app, the quality options for both photos and videos have been adjusted.
Take into account that the issue could be Instagram rather than you before you start fiddling with your smartphone or app settings. Look for any updates on Instagram's official Twitter page or see whether any other Instagram users have reported the same issue. Instagram Stories may appear blurry if a server-side problem is to blame. All you must do is sit it out and keep a close eye on any news from their side.
Steps to Fix Blurry Instagram Stories
1) Determine whether your phone display is having issues
Let's first determine whether or not the problem is with your phone.
Images posted on social media frequently appear distorted or hazy. But rather than a problem with the social network site, this can be a problem with your phone. If you represent a brand, ask your colleagues if they notice blurry stories as well. An acquaintance can also get the story as a direct message attached to a photo on Instagram. Send one to your friend and check the following: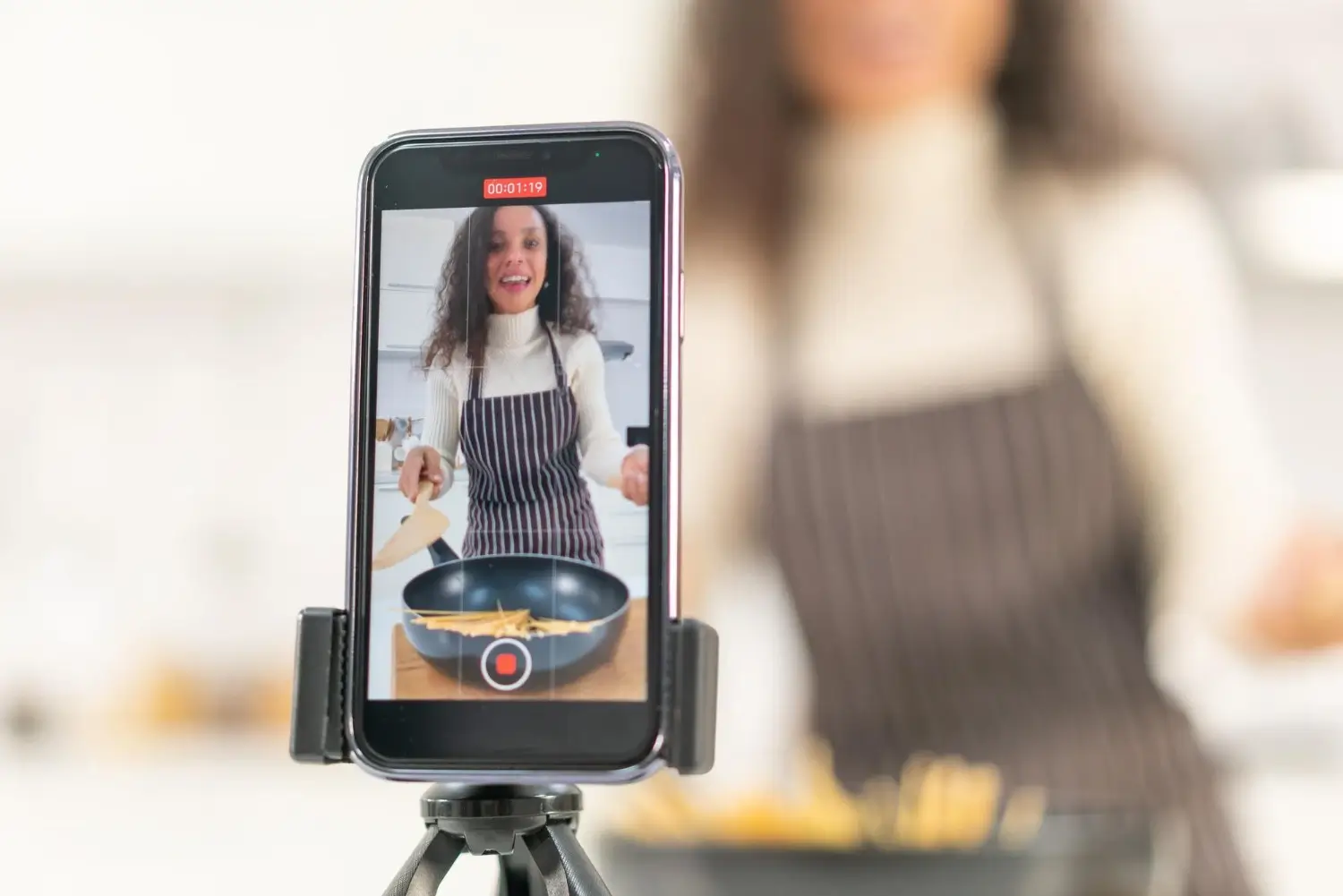 Does your friend perceive the image as being of good or low quality?
Ask them to submit the image in their Story and report on its quality.
Is it good or bad? If they notice good clarity, it could not be the images on your phone's fault. But if the image on your phone is blurry and hazy on their device as well, while their images are clear, you should get your phone fixed. Just like laptops have screen problems, so do smartphones.
2) Check your internet connectivity
The content can take a while to load if your internet speed is slow or unstable. The stories may look blurry or not appear at all if they are not correctly imported. Additionally, blurry Instagram stories that you publish may be a result of a poor connection to the internet. The program automatically lowers the quality of videos you record to successfully upload them. Connecting to a strong Wi-Fi signal is the best solution for fixing the issue. If you have a high-speed internet subscription, you must also switch to mobile data.
When you're switching to mobile data make sure that it isn't being limited by any restrictions. Videos and photos can consume a lot of data, and if you're using a mobile data service, you can be subject to a data cap. The Instagram app features a function where lesser-quality videos and photographs are presented, but have a far smaller consequence on your mobile internet use, to assist lower your bandwidth. You can disable the mobile data saver option or switch to Wi-Fi if the photographs you are seeing appear to be too fuzzy or low-quality.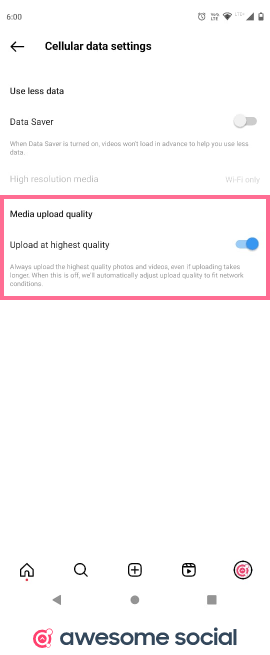 Toggle the switch under Instagram Settings > Account > Data Usage. Switch off the use less mobile data option.
3) Use the app's camera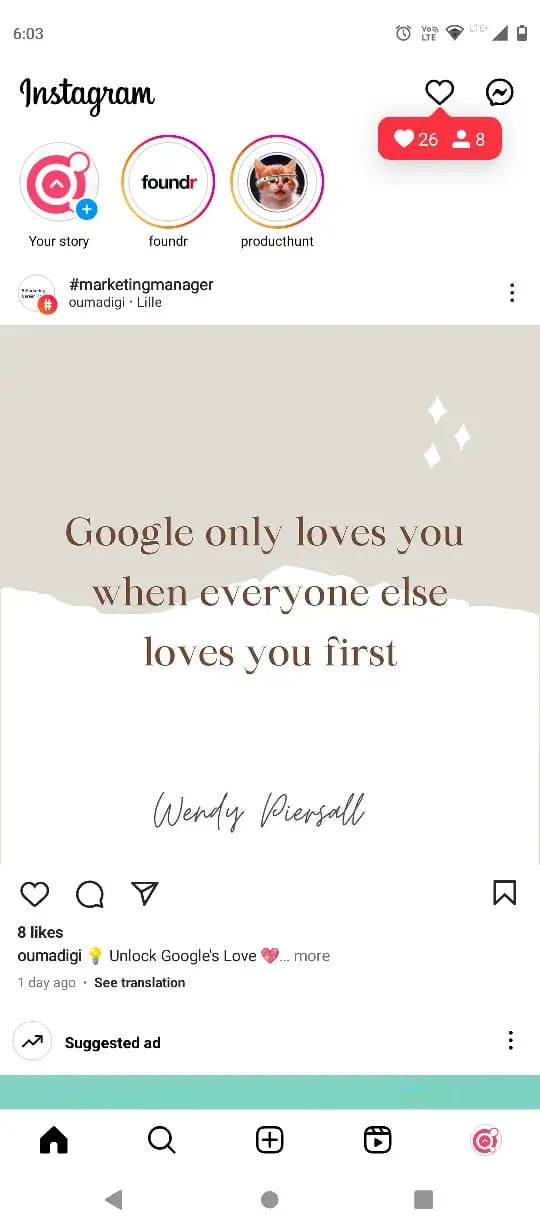 There is a camera feature incorporated right into the Instagram app. It might be worthwhile to use the Instagram camera app as opposed to the regular camera app if your images or videos are uploading incorrectly. By doing it in this manner, you can be sure that the formatting will be ideal and that there won't be any quality loss due to conversions.
Instagram's camera may generate better photographs in the app, even if the phone's standard camera is considerably more capable. This occurs as a result of the camera intelligently adjusting to the optimum app-compatible format; there is no quality loss or cutting during compression. Instagram's camera is capable of creating stories that fit the layout and aren't blurry, stretched, or of poor quality.
4) Download a high-resolution version of the image
You should try and check your Google Photographs or Apple iCloud collections to retrieve the high-resolution content if it turns out that your images are pixelated because the duplicate on your smartphone is low resolution. If you've activated data saving or recovered your phone from a backup, it's conceivable that the high-quality copies of the picture haven't yet been downloaded.
On an iPhone, look through your collection for the image, press it, and it should immediately download the full-quality version; you will notice an improvement in the image's clarity from the preview.
5) Use video and image editing apps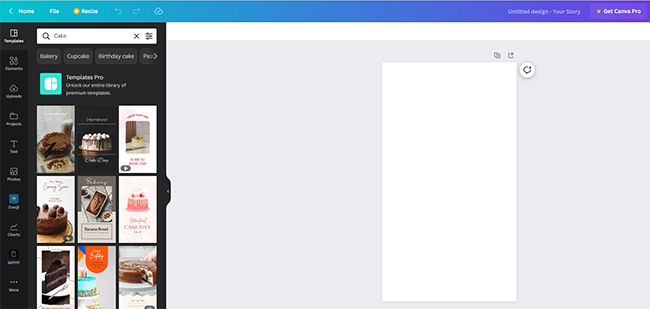 You can alter photos and videos to match the Instagram story format using a variety of third-party tools. Without sacrificing quality, apps like Canva and Snapseed resize the photo to fit the Instagram post format. Additionally, there are more effects, icons, filters, and symbols available for your account. On the other hand, tools like inShot let you create videos for your content. Your videos will be seamlessly converted in this video editor to the ideal size for your story. In addition to being a lot of fun to use, these applications are the strongest alternatives for modifying stories if your phone is not well-suited for the app.
6) Check your image's ratios and sizing
There is a set image file format for Instagram Stories. Instagram will compress your image if it isn't sized properly. An image that is distorted or pixelated might develop from this. Therefore, it would be best if you manually cropped your image before sharing it.
The aspect ratio for Instagram Story videos and Instagram Story pictures is 9:16. Instagram restricts the high-quality end of these images to 10801920 pixels. Pick 9:16 from the list of available cropping templates in the image editing software on your phone. Your clip must be at least 600 by 1067 pixels in size. This ensures good quality while consuming lesser data.
Your image might have a resolution higher than 1080x1920 because Instagram will just scale it. The quality will be lost when the image is scaled up if it is smaller. A low-quality source will yield a low-quality output. The best course of action, in this case, is to use your camera app and shoot 9:16 photographs with high-quality settings. There should then be little variation in quality. Your photos should be no larger than 1MB, so ensure that you aren't uploading images that are too high-quality.
That's it!
I hope that one of these methods will help you fix blurry Instagram Stories. Last but not least, keep in mind that mobile apps might occasionally just act up, so you could choose to uninstall the Instagram app and reinstall it once more from the app store. This should purge any weird things that have gathered in the app's cache and guarantee that you have a new copy of the most recent version.