Instagram caused a stir when it initially appeared on the App Store in 2010 and quickly rose to prominence as one of the top social media platforms worldwide. With the addition of capabilities like video posts, GIF stickers, and, of course, Stories, Instagram's popularity exploded. One of the many popular aspects of the app is Instagram Stories.
Instagram Stories are images and video posts that are active for 24 hours on your profile. You have a few alternatives to save your Instagram Story to your app or smartphone. Additionally, there are a few ways you can download or save somebody else's Story. To add to your Story, you can submit images, videos, text, or posts from existing accounts. Stories are ideal for a photograph or message you want to convey to your audience without creating a high-quality, captioned post because they don't appear in your regular array of in-feed photos.
Your Instagram Story is posted independently from the visual content in your Instagram profile's tiled display. Although you may be familiar with the basics of posting them, there are additional tools inside the app that can help you add more creativity and engagement to the photographs and videos you share on your Story. Stories appear above your feed in a continuous line. Users you follow will have a vibrantly colored circle around their profile image if they have posted a Story in the previous 24 hours. You may view the Story for whichever account by tapping on their profile image. You can continue tapping to see all the Stories shared by the people you follow.
They not only make it convenient and entertaining to share the behind-the-scenes elements of your life but brands and creators have discovered inventive ways to use Stories to highlight their work. Users can easily take their video and photography content with the built-in camera of the Stories feature before sharing it. The only restriction is that you must go above and beyond to ensure that your Stories are saved before they vanish after 24 hours.
There are many ways to save an Instagram Story to your phone or app. You can download or save an Instagram Story using some of the following techniques.
Ways To Save Instagram Stories
1) Archive Instagram stories and save them on your app.
When you create and upload Instagram Stories for your brand, archiving them for later is a no-brainer. You have the option to store all of your content on the app. This is a fantastic choice that is available in the Instagram app's preferences.
It enables you to turn on the Archive feature, which automatically preserves all Instagram stories you post. Follow these instructions to make this option active:
●     Click on the "Settings icon" after logging into your Instagram account.
●     Select "Archive"
●     Enable the "Save Story to Archive" (Android) or "Save to Camera Roll"(IOS) choices under "Saving."
Remember that after stories vanish from your account, solely you can see them in your archive. It won't be preserved in your archive if you remove any pictures or videos from your Story before the 24-hour mark. If you're wondering how to access your archived stories, read on.
The steps listed below can be used to view this section and access the saved stories:
●     Click "Settings" while your Instagram account is open.
●     When you click "Archive," a new screen will appear on which all of the stories are organized by date.
●     Your Instagram account now permanently saves all of your Instagram stories.
The potential ability to repost or reuse these stories is one of the biggest advantages of retaining Instagram stories in the Archive. If there is a Story you particularly enjoy, you can repost it by going to your Archive folder as previously mentioned, and selecting the desired Story.
●     To reach the sub-menu, tap on the 3 vertical dots in the bottom left corner.
●     Next, select Repost.
If you follow the instructions, your Story will continue to appear in other people's feeds for another 24 hours.
2) Highlight your Stories
With the help of Instagram Highlights, you can keep and organize your Stories on your account so that prospective and existing followers can access them even after the initial 24 hours have passed. Your Instagram profile's highlights are strategically placed, making them ideal for guiding new visitors toward learning more about your business.
Instagram Highlights are a fantastic way of representing your company to everybody who visits your profile. Much like your Instagram Stories, it is highly beneficial to take the time to plan and proactively consider what highlights you want to keep on your profile and how you want it to look.
Instagram offers a feature called Highlights that allows users to choose which stories they want to preserve and display as a pin in their account. You may use these Highlights to display your Instagram story footage on your feed for as long as you like. Generally referred to as Instagram Highlights, Instagram Story Highlights are compilations of images, videos, and content that you've previously made and uploaded on your Instagram Story.
These carefully chosen pieces are frequently referred to as photo albums, and the content typically consists of several relevant, categorical images, videos, and more. Instagram Highlights are a lasting part of your profile, unlike Instagram Stories, which disappear after 24 hours. You can edit the information in Instagram Highlights at any time. These collections are shown directly above your default feed and beneath your account's bio.
The Highlights' primary characteristics are:
●     Cover images- You Highlights include cover images, which allow you to add a customized icon or image to symbolize the stories that are stored within and their subject;
●     Title- Your highlight can be named using the same approach as you would for category or file folder names.
Typically, there are two methods for creating Instagram Story Highlights:
●     First, a live story can be used to design a Highlight. To do this, you must directly preserve a story as a Highlight after posting it.
●     Second, you can make a Highlight using the stories you've archived. As previously noted, if you have the Archive feature enabled, your stories will directly upload to your archive folder, and you can later decide which stories to add in a Highlight.
Now that we've got the two types covered, let's understand how to generate a Highlight using the first method:
Simply follow these techniques if you have an existing story and want to ensure that it is featured on a Highlight:
●     To access the current Story, tap on it.
●     Click the bottom option- "Highlight"
●     To add a brand new Highlight, tap the + sign.
●     Add the title of the Highlight
●     Press the blue button "Add". Choose the Instagram Stories you wish to include in your Highlight and add them.
You'll be asked to pick a name and a cover image after you've chosen your Stories. Following this, your new Highlight will be seen on your profile picture and will be accessible to your followers even beyond the 24-hour story duration.
The option to retrieve highlights from the archive of Stories is also available for users. You can retrieve the Stories you upload to the archive by using settings and choices for each Story.
Use these guidelines to upload Instagram stories from your archive to a highlight and add them to your account:
●     Visit your Instagram account and select Story Highlights from the bio section.
●     Click the + sign.
●     Choose the stories you wish to highlight in the new window by tapping them, then tap the Next option.
●     Select which story will be represented by a Highlight icon by tapping "Edit Cover," or just add an icon.
●     Give your Highlight a title.
●     Depending on the type of your phone, choose the Add or Done options to complete the process.
The next step of this process is to figure out how to add new Stories to an existing Highlight. Let's explore how you can do that in the next section of this post.
You may always add more pictures or recordings to your highlight by doing the following:
●     Go to your account and select the Edit Highlight option while keeping your finger placed on the Highlight you would like to change.
●     Tap Done after selecting the stories you would like to share.
Text, as well as the cover image, are both present on this "Edit Highlight" panel. And if you would like to remove the Highlight, simply hold and press on it while selecting the choice to "Delete Highlight."
You can select a picture from your photo library or select a snapshot from one of the stories in your highlight for its cover. We strongly advise selecting a suitable highlight cover rather than a Story image. The style and vibe of your Instagram profile page can provide a cohesive structure with your whole Instagram aesthetic by making customized highlight covers.
These were two ways to save your content within the Instagram app. In the next three points, we'll figure out ways to download and store Instagram Stories in third-party apps, your photo library, and more.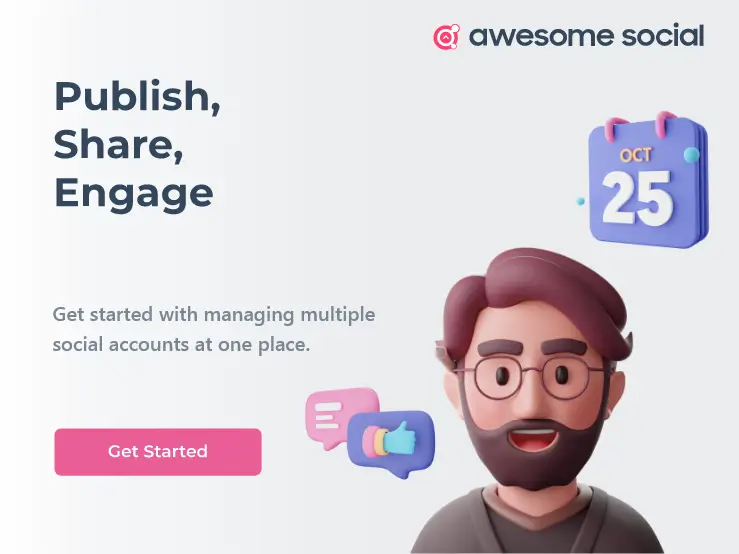 3) Steps to save and download other accounts Instagram Stories
If you're interested in saving and downloading another user's Instagram Stories, the easiest option is to screenshot the image or save the post being shared. There are several third-party apps you can use to do the same. The more difficult Story format to save or download is videos. Videos require a robust screen-recording app for downloads and easy editing.
For their more recent versions, both Android and iOS include screen recorders. Additionally, you may just record the story using a screen recorder program. An ideal solution for Android and iOS is AZ Screen Recorder. All you need to do is start recording as the Story plays out and stop when it goes to the next person's Story.
Using these techniques won't give you access to earlier Stories, but they will let you save current ones on your phone for later use. Apart from that, if the user's account is public or if you are one of their verified followers, you can only store their Stories using the following workarounds. On personal accounts whose material you are unable to view, these tools will not work.
You can always screen capture or record someone else's Instagram Story within the 24-hour active period if you want to keep the content for later use. Having said that, you shouldn't save someone else's Instagram Story merely because you can.
According to Instagram's Terms of Service, you should only publish genuine data and should not share any content that you have illegally downloaded or gathered from the Internet. This is because doing so may be against intellectual property rights.
Using the Instagram Story Downloader app on your smartphone is an alternative method for downloading someone else's Story. Here are some instructions on how to download someone else's Instagram story or story highlights.
●     First, open your Instagram app
●     Visit the person's profile whose story you want to save.
●     Take note of the username in the profile.
●     Copy it, then paste it into the Instagram Story Downloader app.
●     Click Search.
When you find the story you want on the Now page, scroll to the bottom and click the Download button. After which you should be able to find the photo on your phone gallery. These are the various ways to download and save other users' Instagram Stories. Remember to use them with full permission from the original poster and do not repost without clear written or verbal consent.
4) Save Instagram Stories on Third-Party Apps
Although several third-party services can assist you in saving a Story, in this section, we'll discuss how to use the free program StorySaver.net. You need to have access to a desktop pc to use this tool. Here's how to use StorySaver.net to preserve Instagram Stories:
●     Activate the desktop browser.
●     Access Instagram.
●     Login with your account.
●     Find the story you want to download by navigating the app
●     Once you open the Story you will find a URL at the top of your browser; choose it and copy it.
●     Visit StorySaver now.
●     In the download bar, paste the copied URL.
●     Click "Download."
●     Choose the image or video that you want to download.
●     Click Save.
The picture or video you chose will automatically download to your desktop when you follow those instructions. You are free to download or retain as many Stories as you desire.
5) How to Save Stories on iPhone, Android, and Desktop
On iPhone: You have the option to individually save a certain story if you do not want to download them all to your Camera Roll. Follow the instructions below to do this:
●     Open your live story
●     Then, select "Save" by clicking the three dots at the bottom of the story.
●     Choose "Save Photo/Video" to save each photo or video tale separately, or "Save Story" to save the entire Story as a single video.
●     You must manually download each Story after it is individually published using this straightforward approach.
One of the easiest apps to use to store Instagram Stories on Android is Story Saver. The Google Play store offers the software for free, and it only takes up 14M of your phone's storage. To begin, download the app and sign in using your Instagram account.
You can browse all the stories that the people you follow have posted on the home page once you've logged in. Using the search function, you can look up other users as well. Simply choose the clip or image you desire, then select "Save." Your phone will establish a Story Saver folder where the picture will be preserved.
Story Saver doesn't have in-app purchases, but it does have one flaw: it has a lot of advertising. Regretfully, most downloadable applications have this feature. You can save content from several other accounts fully anonymously, but the software advises users to obtain the owner's consent before doing so, especially if they want to share the information elsewhere.
There are numerous ways to download Instagram Stories if you're using a Desktop computer. The majority of the apps mentioned have websites that can perform the same tasks as mobile apps. For instance, Story Saver's website is exceptionally easy to use and allows you to save Stories in just three simple clicks. You don't need to check in with your Instagram account, and it is entirely anonymous.
StoryDownloader is another helpful service to use for this purpose and operates under a similar principle. The website pulls up all the active Stories from the user whose stories you want to save when you input their username. After that, just click "download." You can also look into using a browser plugin if you anticipate downloading stories frequently. A functional Instagram Chrome plugin is available from StoryDownloader. It offers download buttons for Stories, posts, and sometimes even entire accounts. You can download select Instagram Tales videos, photos, or complete stories using the extension. The individual posts are then saved in a zip file on your hard disc. This is another decent option to think about if you're planning on backing up your full Instagram account.
With that, we reach the end of this section. Let's look into some key takeaways.
Downloading Instagram Stories : Key Takeaways
Instagram Stories allow you to interact and genuinely engage with your target audience, resulting in stronger customer relationships. In reality, the Instagram Story feature was created to enable businesses to post brief photographs and videos with their followers to highlight what sets them apart. Plus, Stories give fans a sneak peek into what brands do behind the scenes, which they adore.
Whether you use the app for personal enjoyment or to expand your business, Instagram Stories are a fantastic tool. We hope this article makes it easy for you to save those memories if you enjoy contributing to your Stories. Saving Stories enables you to view the videos and photos you like whenever you want, whether you want to retain a file for yourself, share images with a friend who doesn't have Instagram, or stay up to date with the platform's newest trends.
The Stories that you upload are stored for later use, but it can be a little more difficult to access the Stories that others post. Although they are active, you can preserve them because you can't actually see them once they have expired. Use a screen recorder on your smartphone or a website made for saving Instagram Stories.
Stories provide a more realistic glimpse of events and offer you more potential to impact your audience than a perfectly edited and formed snapshot on your Instagram feed. Instagram Stories can be a lot of fun, but they can also be a terrific way to attract more individuals to follow you, browse your blog, purchase your product, or simply earn more exposure.